Leclerc, Bottas and more choose the rivals from their karting days who should have made it to F1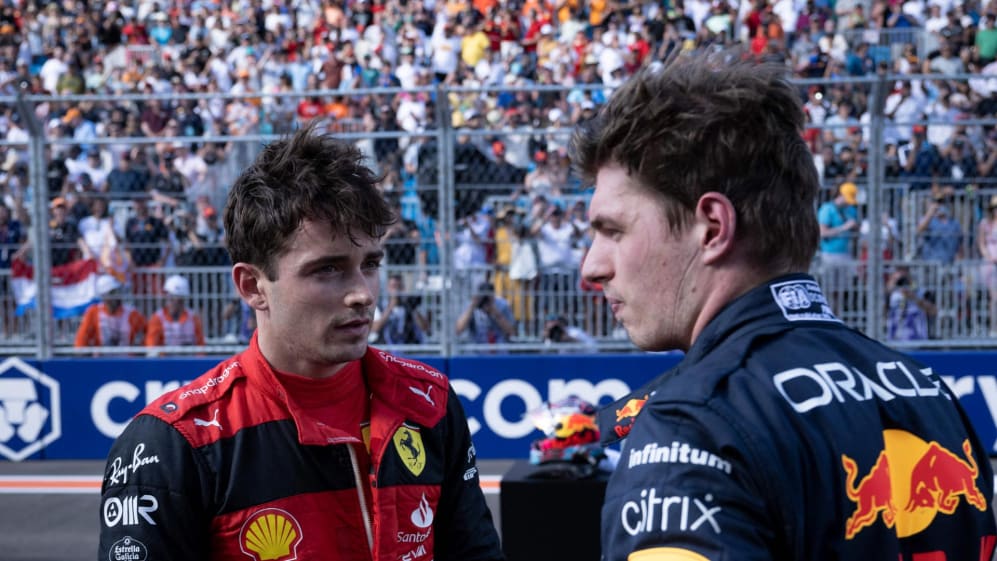 Several current F1 drivers competed against each other on the road to F1– but with just 20 seats on the grid, it's inevitable that many of their talented opponents didn't join them at the very top tier of motorsport.
Ferrari's Charles Leclerc and Red Bull's Max Verstappen – currently facing off at the top of the standings – had a heated karting rivalry. And both drivers were asked recently who they considered the best go-karting driver not to have made it to F1.
READ MORE: Leclerc and Verstappen say they share mutual respect despite having 'hated' each other during karting days
"It's a question that I asked myself when I was younger," replied Leclerc, "how many of us will one day be in Formula 1? The many names that I thought about are now in Formula 1 – most of them here – but then there are three of them, where I remember thinking that they will get to Formula 1, and at the end for luck, and also for different reasons, they didn't make it: Dennis Olsen, Ben Barnicoat and Nicklas Nielsen.
"But they're all still in racing, I think, and they are doing very, very well. But it also shows that even when you have, I think, most of the things to get to Formula 1, sometimes there's also the luck that plays into it, to be at the right place at the right time."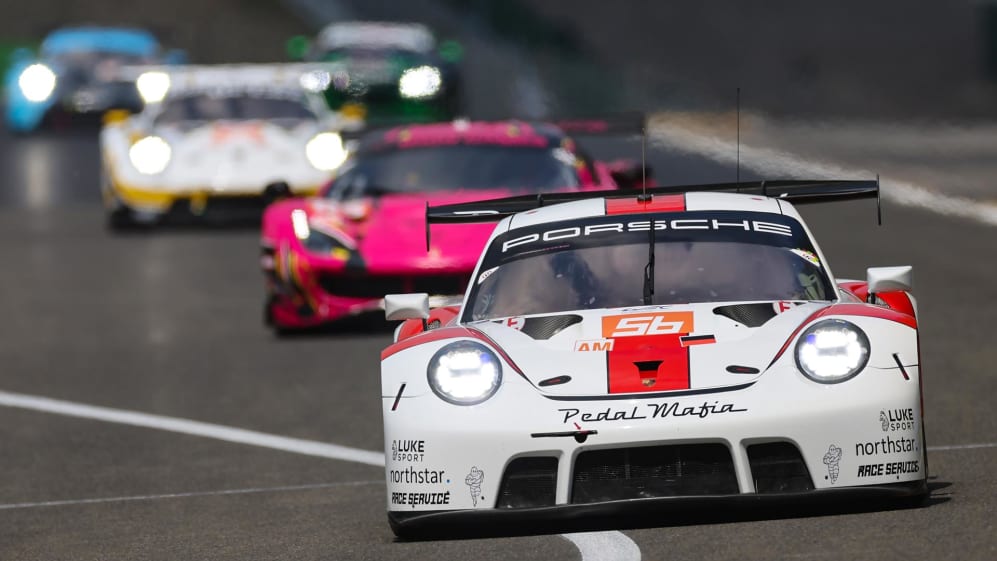 For his part, Verstappen declined to name any drivers: "For me, it's more that karting is not Formula 1. So if you are very good and go-karting, there is no guarantee that you will be good in Formula 1. Of course, a lot of good racing drivers are in all different kinds of categories.
"Not only of course Formula 1 but there were a lot of good go-karting drivers who jumped into a racing car and actually didn't live up to their potential. And also, the other way around."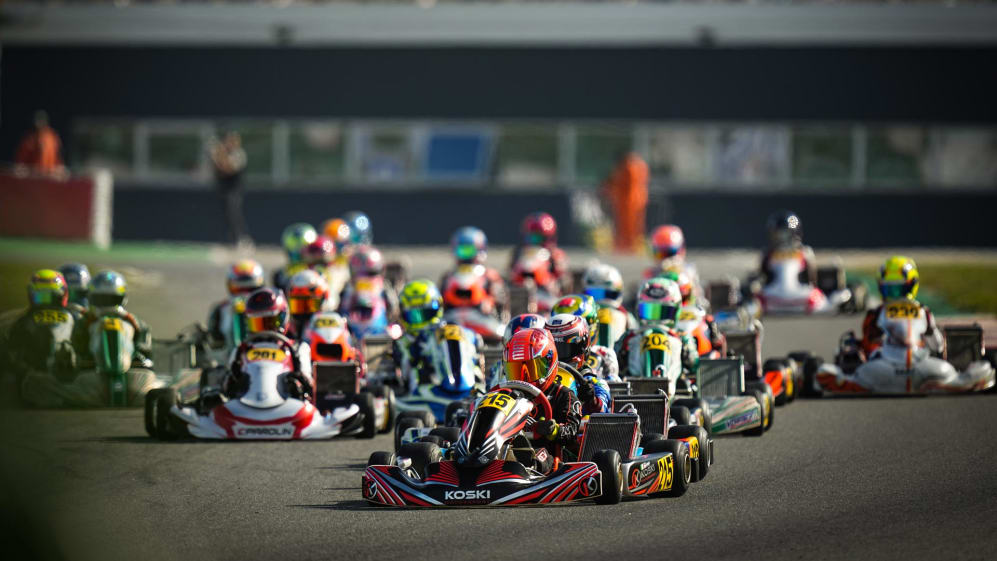 The question was also pitched to Valtteri Bottas, Carlos Sainz and George Russell – the Alfa Romeo driver agreeing with Verstappen, before offering his own answer.
Bottas said: "In my karting days in Finland, there were so many promising drivers, but zero financial support. And yeah, it's a shame and it's not a fair sport, for sure. And also, you need to be right place at the right time.
"But the best go-kart driver I ever saw on track at the same time was a guy called Jussi Kohtala. He actually runs a go kart team nowadays. He was amazing – but he never had the chance to even go to junior formula."
WATCH: 13-year-old Lewis Hamilton goes from last to first in karts as he shows 7-time champion qualities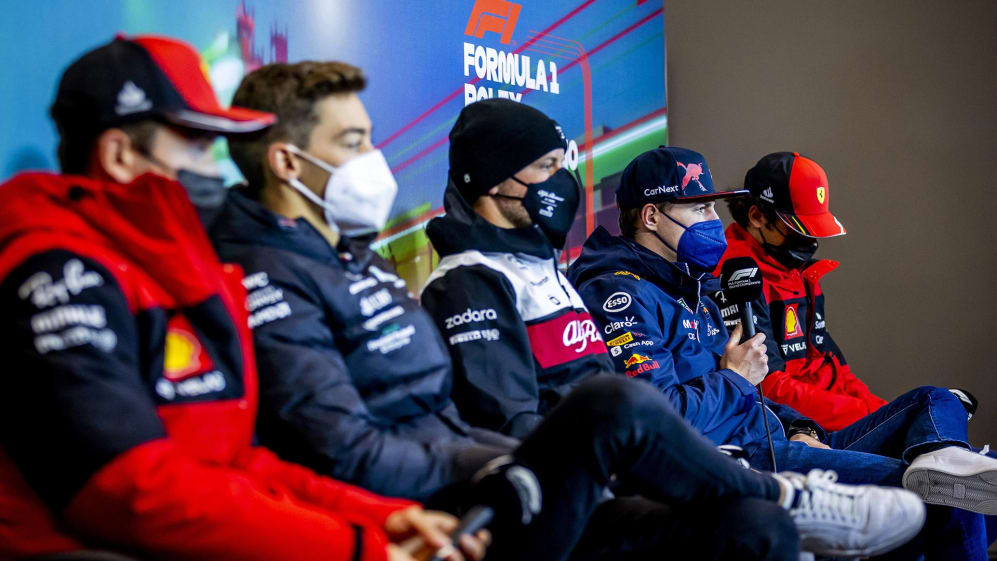 Ferrari's Sainz was hesitant to provide a definitive answer: "I'm good friends with a lot of people that I raced against in the lower categories, and I have obviously three to five guys that I think they would have done a very good job in Formula 1, but they couldn't make it…"
READ MORE: Snowmobiles, BMXs and skiing: Why karting isn't the only starting point for F1 drivers
Russell had a similarly diplomatic response. The Mercedes driver said: "For me, when I did my first year in European karting, you know, the guys who were winning and who were at the front were Max and Charles. And Alex Albon was winning the years before us as well.
"And here we are together in Formula 1. So, you know, there's been some exceptional drivers we've all come up against, but I think the drivers who I would rank at the top are all the ones who are sat alongside me at the moment."