Sainz rues 'bad day at the office' in Imola as he admits he's not yet found Ferrari's limit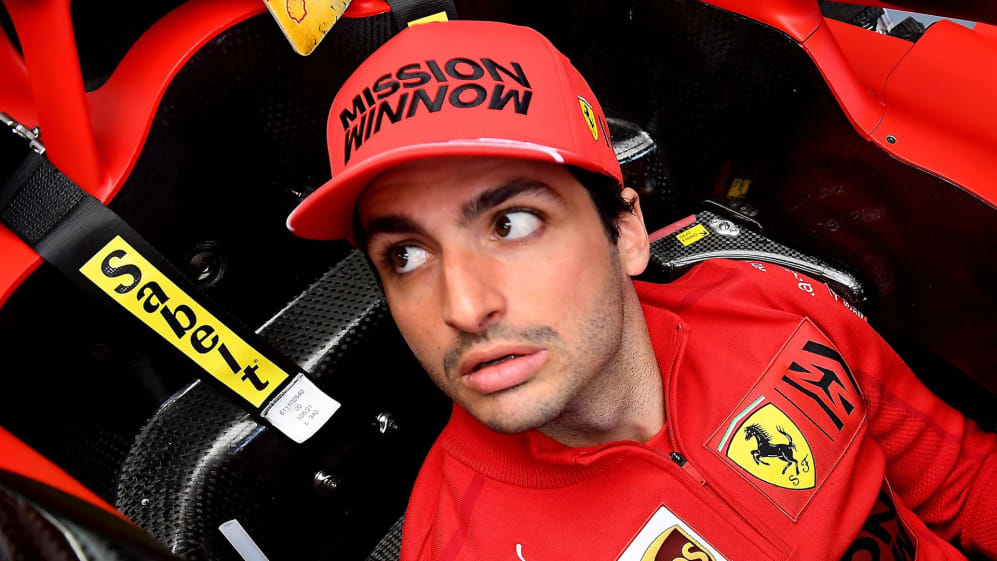 Carlos Sainz only missed out on Q3 three times last year with McLaren but here at Imola, he qualified 11th for Sunday's race – and the Spaniard said he was "all over the place" on Saturday.
Sainz's 11th-place qualification meant his Saturday contrasted heavily with team mate Charles Leclerc's, who qualified a stellar fourth on the grid for the Emilia Romagna Grand Prix. After the session, Ferrari's new recruit explained what went wrong.
READ MORE: Leclerc wary of McLaren threat at Imola despite 'great qualifying' to earn second straight P4 grid slot
"It was a bad day in the office for me," he said. "I felt quick all weekend, but always felt like I couldn't put the lap together. Qualifying exposed it. I was just a bit all over the place, never really being able to put a corner together during the whole lap.
"Even though I felt quick in the corners that I managed to nail, I just couldn't put it together. So, I'm disappointed because I know the lap time was there if I do a good job, I know I could have gone to Q3, but at the same time I think this track has exposed us a bit in that I still lack a bit of mileage, a bit of understanding from the car to exactly know what to expect and how to extract the absolute limit from it."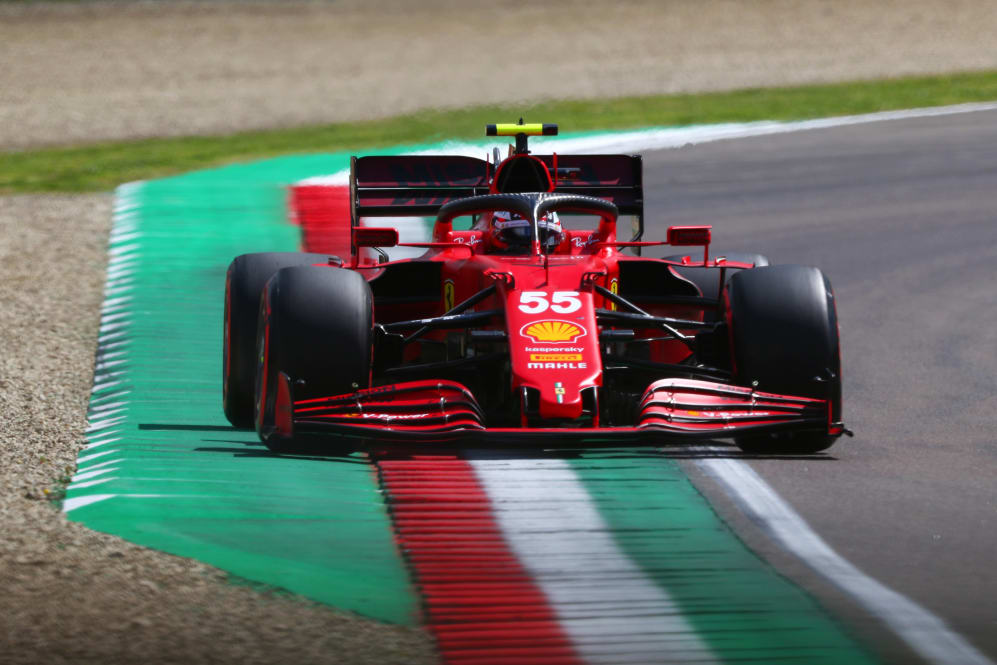 But it wasn't all doom and gloom for Sainz at the beautiful Italian venue, as he said he was a "Sunday driver" – and that he expected to be able to make moves in the race at Imola.
"Into tomorrow, I'm always a bit of a Sunday driver," he said. "I like doing a better job on Sunday and I'm quite confident in that regard and I'm sure I can move forward tomorrow."
READ MORE: Gasly 'ready to grab every opportunity' after brilliant fifth in Imola qualifying
Leclerc had mixed feelings about his fourth-place start for Sunday, which puts him alongside Red Bull's Max Verstappen on the grid and one place ahead of AlphaTauri's Pierre Gasly as Ferrari hope to build on their double-points score from Bahrain.
Asked if he would have taken P4 before qualifying, Leclerc said: "I tried to do better anyway, but P4 is a great result for the team today.
"I don't know, for some reason it felt like we were a bit less competitive throughout quali today, or it felt like I was struggling a bit more to achieve the lap time I wanted compared to yesterday. So let's wait and see whether it might be that we took a small compromise for the race tomorrow that's a bit more difficult for quali but will help us in the race."
And the two-time Grand Prix winner added that anything could happen on Sunday.
READ MORE: 'I should have been on pole' says Perez after securing first career front-row start
"I was speaking with Pierre [Gasly] and it's quite unusual to only be three-tenths of a second off pole for the midfield teams too. So I'm pretty sure it's going to be an exciting race tomorrow," he concluded.