'I should have been on pole' says Perez after securing first career front-row start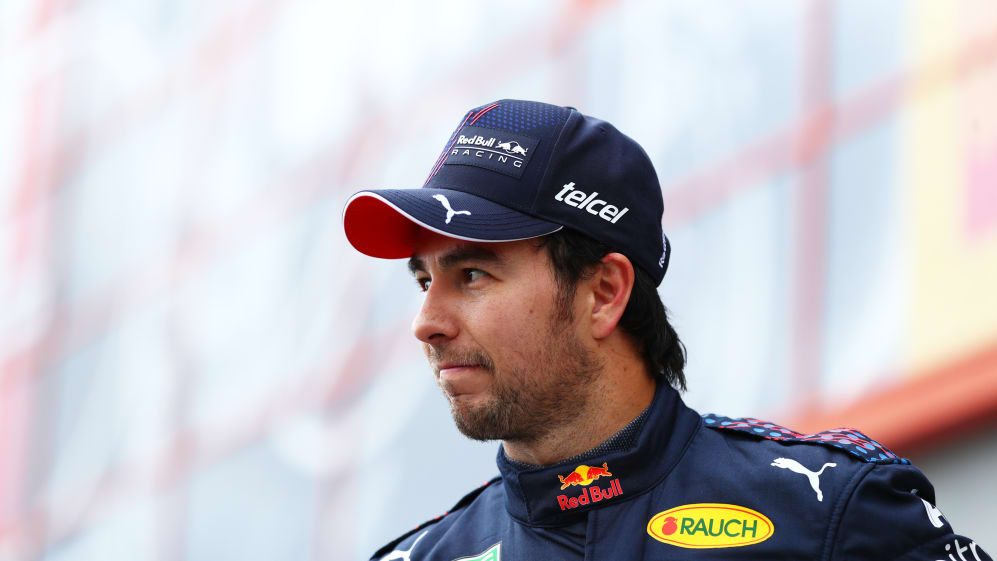 In just his second race for Red Bull, Sergio Perez out-qualified team mate Max Verstappen and secured a first front-row start for himself in the process – but the Mexican said he should have gone one better and taken pole position off Lewis Hamilton on Saturday at Imola.
Just 0.035s separated Perez and Hamilton in the fight for pole position on Saturday and while Perez was understandably elated to take second on the grid for the first time in 193 appearances - his 192 starts without a front-row having been an unwanted record - he was adamant that pole position should have been his if not for a mistake on his final Q3 flying effort.
READ MORE: Hamilton takes 99th pole in Imola as Perez seals first front row start ahead of Verstappen
Asked how much the mistake cost him, Perez replied: "Enough to be on pole position."
He explained: "I should have been on pole today; I did a mistake on my final corner. I think it's everything positive. We just have to make sure that we keep progressing – tomorrow is what matters."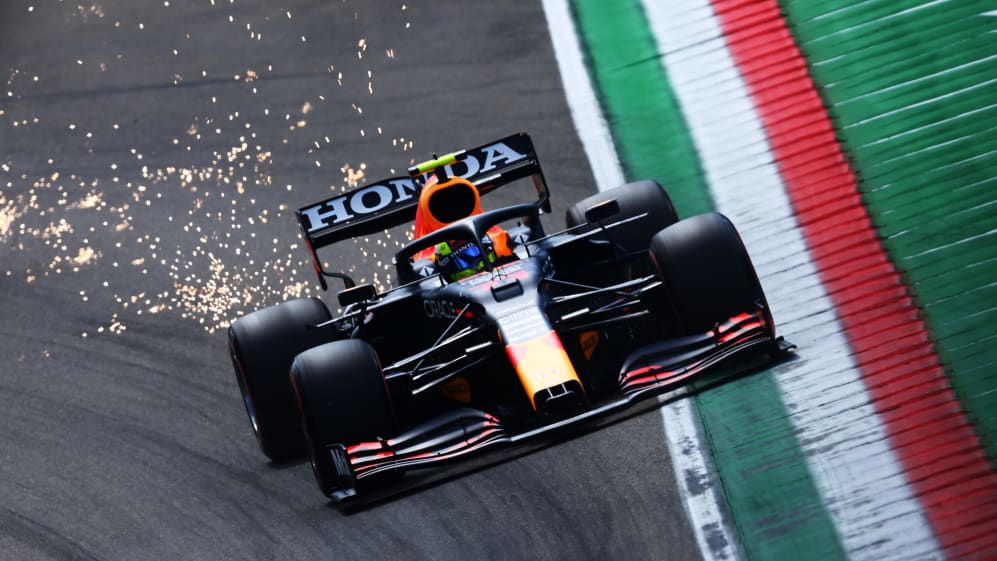 The former Force India and Racing Point driver did however admit that he did not expect to be so high in the order starting on Sunday, given he and Esteban Ocon collided in free practice on Friday – which gave his Red Bull squad an uphill task for the following sessions.
"First of all I have to say well done to the team," he began after securing P2. "Yesterday I made a mistake and made them work hard during the day so it's a good recovery. The most important thing is that we show progress. I never expected to be here today, you know [considering] where we were yesterday. We've been improving but it's just important to be P2."
HIGHLIGHTS: All the key moments from qualifying as Hamilton beats the Red Bulls to pole
Furthermore, Perez said he was even more proud to take second on the grid given the intense challenge that Imola provides – a challenge that caught out Yuki Tsunoda as the rookie crashed out in Q1.
"If there is a place where you don't want to come in your second race with a new team it's probably Imola, you know, it's one of the difficult circuits around to put a lap together; the limit… everything is so narrow, you are millimetres all the time from the grass," he explained.
"So to be there. to be here in my second race, it is a pretty good step from our side, which shows definitely we are making good steps. But I think at the moment the most important is that we keep making those steps and we understand today why we were quick so that we can keep that level of consistency, just getting better."
On Sunday, Perez will start on the soft tyres while Verstappen and Hamilton start on mediums. So why the difference in tyre choice for the Mexican driver?
READ MORE: Rob Smedley explains how the new AWS Braking Performance graphic works, and what it will tell us
He said: "We felt as a team that the soft is nowhere near where it was last year, so it's a good race tyre.
"I mean I think anything can happen tomorrow. We are on a different strategy to Lewis and Max, so it's going to be interesting to see what we can do and most important, get those points, get that learning, which is the priority at the moment."
Perez will hope to take his 11th F1 podium on Sunday – or perhaps clinch his second ever Grand Prix win – as the two Red Bulls take aim at the pole-sitting Mercedes of Hamilton.