Sainz says Ferrari pace comparable to Red Bull as he fights from P12 to P6 in Styrian GP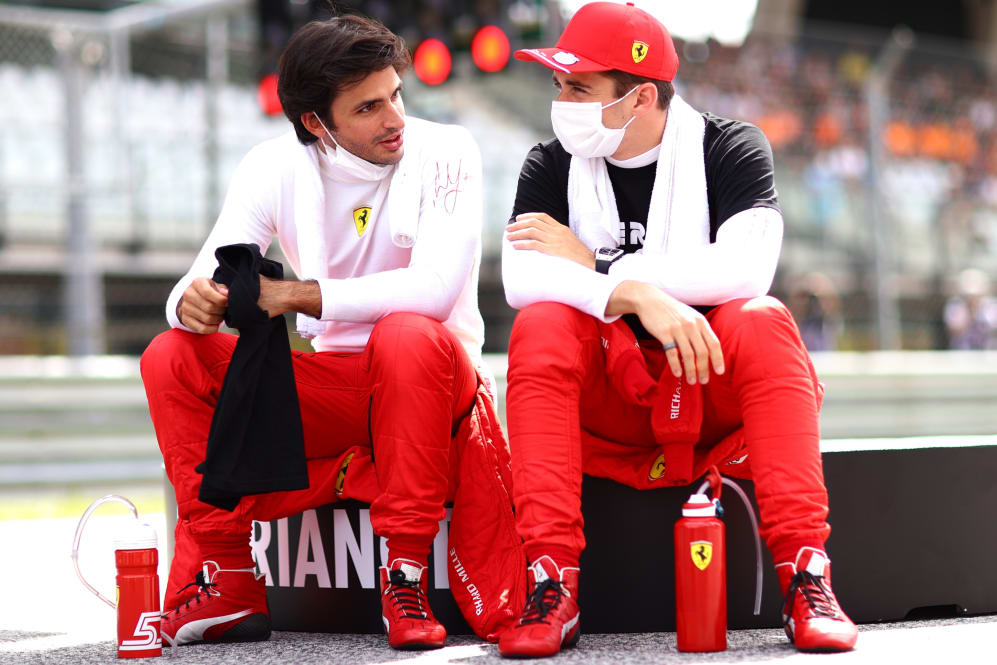 After blazing past his midfield rivals from P12 to finish sixth in the Styrian Grand Prix, Carlos Sainz said Ferrari had pace akin to Red Bull at the Red Bull Ring.
Sainz was disappointed after finishing 11th in France and qualifying 12th here. Yet, he showed searing pace on medium tyres today, pitting later than everyone bar Daniel Ricciardo – both of them stopping on Lap 41 – to overcut his rivals and finish sixth on hard tyres.
READ MORE: Hamilton says Mercedes 'have no answers' to Red Bull pace after losing to Verstappen in Styrian GP
"Yes, I felt really strong right from the beginning when we were on the medium tyres and the others started to pit; we managed to overcut pretty much the whole midfield, showing really good pace," he began. "Pretty much very similar to the Red Bulls today, so very, very surprised with that.
The only bugbear for him was that he didn't manage to finish fifth over Lando Norris – and the Spaniard said that he was held up by none other than Lewis Hamilton in his efforts to climb to P5.
"We managed to put ourselves into contention for P5 after starting P12 but unfortunately after a pit stop I came out behind Lewis, I spent near 15 laps scrubbing the front tyres… to try and unlap myself and by the time I cleared him – I didn't know I would say this, but I overtook Lewis – I was too late to catch Lando and my tyres were a bit too finished. But today the pace was definitely positive," he explained.
Sainz eventually finished seven seconds behind Norris, despite having started 12th while Norris started third. Although, he did warn that Ferrari are still wrestling with the issues that saw them finish outside of the points in France.
READ MORE: Verstappen says Red Bull car feeling better than ever after dominating Styrian GP
"It is unfortunately at the moment track specific; the car is very similar to Paul Ricard and we haven't really found a solution for the reasons for our Paul Ricard struggles, so we expect our race pace to swing up and down depending on the circuit until we really find the reason why of what happened to us at Paul Ricard," he added.
Ferrari's latest recruit may be looking forward to the next round however, as the Red Bull Ring hosts the Austrian Grand Prix in just seven days' time with the Scuderia just 12 points behind McLaren; Sainz eight points behind team mate and Driver of the Day Charles Leclerc.