Hamilton says Mercedes 'have no answers' to Red Bull pace after losing to Verstappen in Styrian GP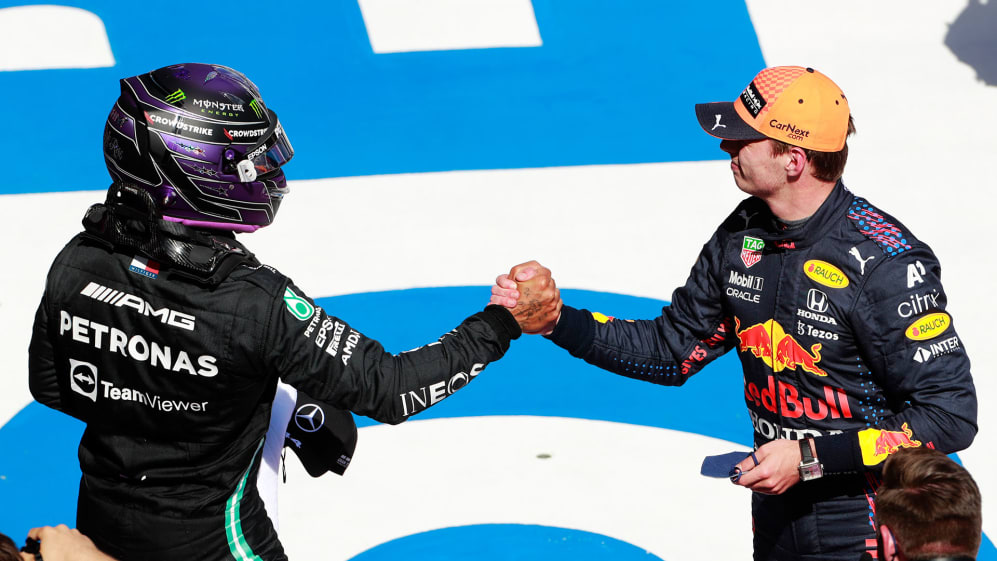 Lewis Hamilton enjoyed plenty of wins over Max Verstappen last season where the Dutchman lacked the ultimate speed to derail the Mercedes driver's victory. But having had the tables turned on him after a comfortable victory for Verstappen at the Styrian Grand Prix, Hamilton admitted that he and his team had "no answers" to their rival's pace – while hinting that the 2021 titles may be starting to slip out of their reach.
Hamilton had been promoted to second on the grid for the Styrian Grand Prix thanks to a penalty for team mate Valtteri Bottas. But second was as high as Hamilton would get all day, Verstappen holding him off at the start before breezing to his fourth win of the season, and his third in four races, as Hamilton came home a comfortable second, having at least claimed the bonus point for fastest lap.
READ MORE: Verstappen eases to Styrian Grand Prix victory over title rival Hamilton
And Hamilton admitted that the Styrian Grand Prix result – Red Bull's fourth win in a row, meaning Mercedes have now gone four races without a victory for the first time in the turbo-hybrid era – may have signified a sea change in the title battle.
"I did say [Red Bull's advantage] was around a quarter of a second [per lap]," said Hamilton after the race, having now slipped 18 points behind Verstappen. "I think it was probably that on average at least, maybe three, four-tenths. It was pretty impressive speed that they had and there was nothing I could do.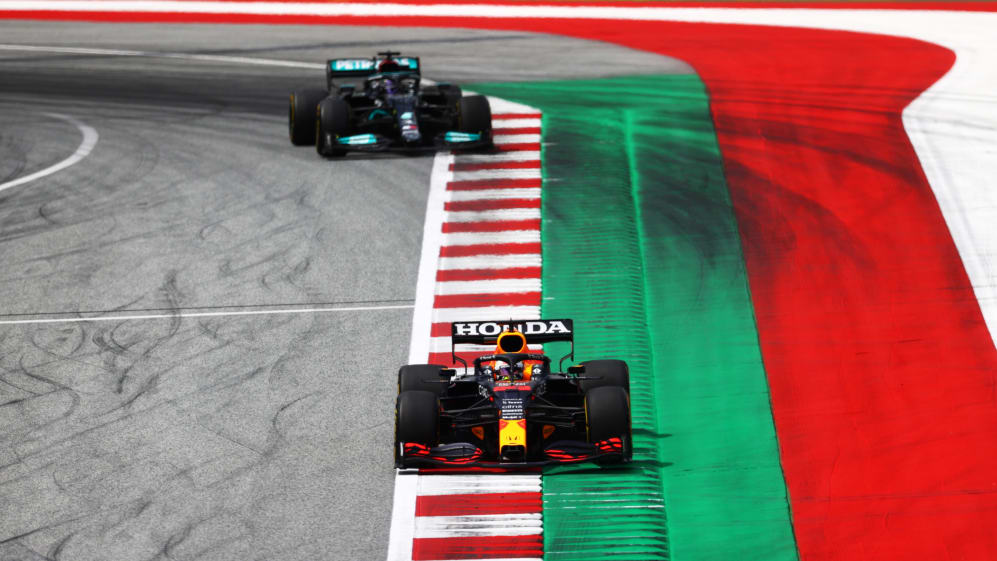 "I was giving it absolutely everything. I don't really know where they were gaining all the speed but I think it was everywhere in general but particularly on the straights as far as I'm aware, so they've definitely made some big steps over the last couple of races and we've not really got an answer for it.
"We've not brought any upgrades," Hamilton added. "I don't remember the last time we brought an upgrade, but they have; they've clearly brought the engine upgrade and they've brought some other part of the package and it's just eked them ahead.
"So whilst there's a really long, long way to go, with speed like that, we've not really got much we can do, so we've just got to keep pushing. I've got confidence in the team that we'll somehow find something."
READ MORE: 'Racing is just brutal' – Russell 'gutted' as mechanical issues ruin great chance of first Williams points
As part of F1's first triple header of the year, battle between Verstappen and Hamilton will recommence at the Red Bull Ring with the Austrian Grand Prix in just seven days' time. But Hamilton admitted that the tight turnaround meant that there was realistically little Mercedes could do to improve their performance ahead of next weekend.
DRIVER OF THE DAY: Leclerc's battling comeback in Styria gets your vote
"[Today] I think Max was just able to manage ahead and still be pulling away," said Hamilton. "So really strong pace from them today and there's not really a lot we can probably do over the next four days, but we'll work as hard as we can to see if we can squeeze any more juice out of this car."
Meanwhile, with Sergio Perez finishing P4 behind Bottas, Red Bull were also able to stretch their gap over Mercedes in the constructors' standings to 40 points after eight races.