Sainz says Miami Grand Prix podium 'exactly what I needed' after tough run of form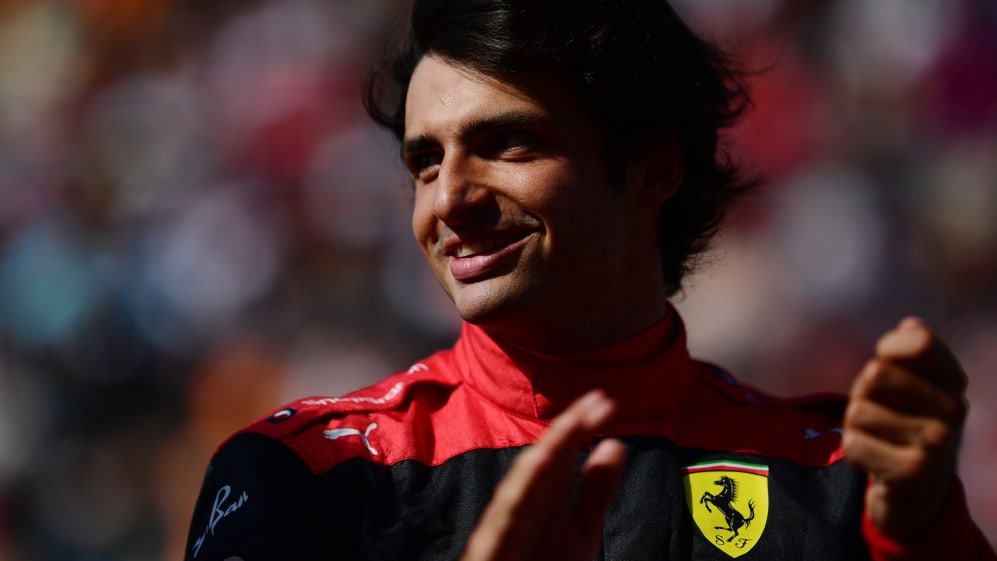 After two consecutive retirements, Carlos Sainz bounced back with a podium in Sunday's Miami Grand Prix – and the Spanish driver was understandably relieved to make it through all 57 laps without a hitch.
Sainz fell to P3 at the race start, having lost a place to eventual winner Max Verstappen. But he then held off Red Bull's Sergio Perez in the early phase of the race – the Red Bull driver encountering an engine issue that caused him to back off – and again in the late Safety Car restart. The Ferrari driver said it was a much-needed result, given he was spun out at the start of the Emilia Romagna GP, after crashing out in Australia.
READ MORE: Leclerc disappointed that Ferrari lacked pace to fight Verstappen in Miami
"I think it was exactly what I needed, a clean race. No issues, decent start for starting on the right-hand side; there was zero grip out there on the right side but I did a clean race," he said. "I think I managed to learn quite a lot from the car, managed to complete a race distance that I hadn't done two races in a row, so it was important.
"It's not so much a relief – but it's needed. I think I needed to complete a race distance, to get the body back to shape, and also get the feel for the car on used tyres, high fuel."
The Ferrari driver, who has previously admitted that that he's not "100% happy" with driving the F1-75, added that he's still making steps towards getting used to the car's behaviour.
"I was still doing a couple of mistakes out there during the race, just because I was trying the car and trying myself out there.
"The important thing is that we got a full race in, but at some stages of the race I was pretty quick, and also the battles and the feeling with the car in battle with Checo, you know what to do with the battery, with the tyres – I think it gave me a good understanding of what to do in the future," he explained.
READ MORE: Verstappen wins inaugural Miami Grand Prix over Leclerc after late Safety Car drama
Sainz also added that he was left sore after the race, having crashed in FP2 but also given that he'd failed to complete the last two Grands Prix.
"Obviously, I'm coming back from a pretty heavy crash on Friday. So, I wasn't feeling 100 percent today, but maybe also the fact that I haven't done the last two races. So also, the neck feels that.
"And it's a combination of those two things that maybe I was paying a bit the price and at some stages of the race I couldn't push 100 percent."