Sainz says Monaco will be 'good indicator' of his confidence levels in Ferrari SF21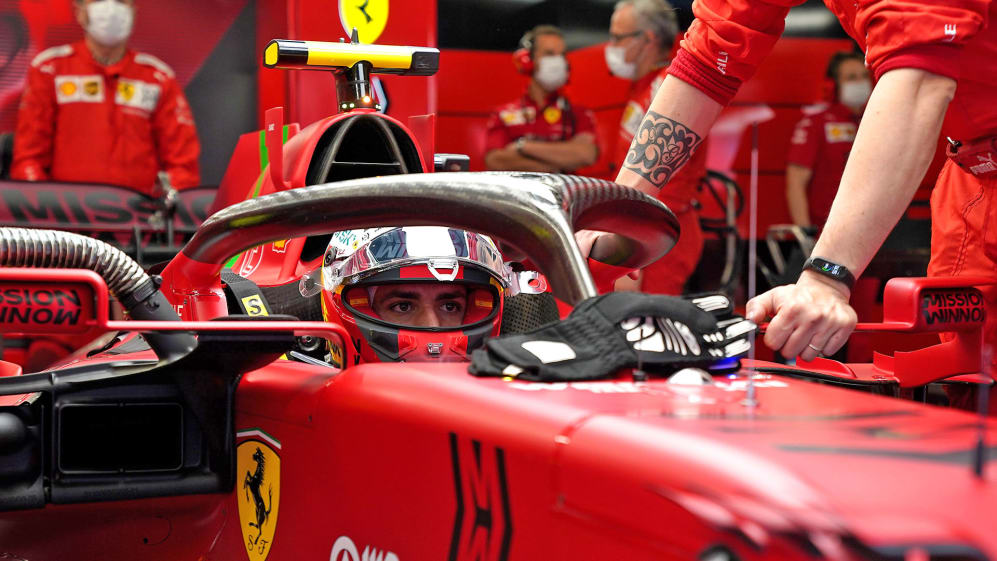 Carlos Sainz has enjoyed an enviable record around Monte Carlo in the five Grands Prix he's contested here, taking points at each and every one. And because of that, and the exacting demands of the Monaco track in general, Sainz said he was looking to this weekend to give him a read of his confidence levels in the Ferrari SF21.
Sainz finished a fighting sixth the last time he raced at Monaco for McLaren in 2019, helped by a superb double pass on the Toro Rossos of Daniil Kvyat and Alex Albon at Massenet on Lap 1. And having enjoyed top 10 finishes here ever since he first raced at Monaco in F1 in 2015, the Spaniard was asked ahead of the 2021 Monaco Grand Prix why he'd always thrived at the circuit…
READ MORE: Leclerc targeting first Q3 appearance in Monaco after 'unlucky' record in his home race
"First of all, I think it's one of the most exciting tracks we come to in the whole season," replied Sainz, "mainly because of the adrenaline rush and how much you need to push yourself and the car to be on the limit with the walls being very close. With the speed that we are doing nowadays in these cars, it's crazy.
"And I've had a good relationship with Monaco since 2008, where I came here for my first time in go karting. There was a Monaco Kart Cup, I won it, and since then I've always loved this place. I did World Series, and then Formula 1 all these years, I've always felt comfortable in these streets and it feels familiar and it feels always like a good opportunity for me."
Ferrari team mate Charles Leclerc and Sainz finished P4 and P7 respectively at the Spanish Grand Prix last time out. And Sainz added that he expected Ferrari to demonstrate similar pace around Monaco, while adding that this weekend – his fifth with Ferrari – would be a "good indicator" of his confidence levels behind the wheel of the Ferrari SF21.
"In terms of competitiveness, we expect to be in a very similar place to Barcelona and the first few races," said Sainz. "In Monaco, I think it will be a good indicator of where my confidence level is at with the car.
READ MORE: 'I have nothing to prove' – Verstappen hits back at Hamilton comments, as he looks to turn Monaco form around
"If I manage to be fast in Monaco with the Ferrari and get up to speed fairly quickly, it probably means that I'm getting closer to being at a very high confidence level with the car, so I think it will be a good indicator. And if not, just keep digging, keep trying to push myself, push the car to the limit, keep finding the limits and go little by little in the weekend to make sure we peak when it counts, which is in qualifying."
Sainz currently sits eighth in the drivers' standings, having scored 20 points to his fifth-placed team mate Leclerc's 40 – with Leclerc on the hunt for his first ever points at his home race in Formula 1 this weekend.