Sainz says reliability issues are easier to stomach in 2022 given performance of Ferrari engine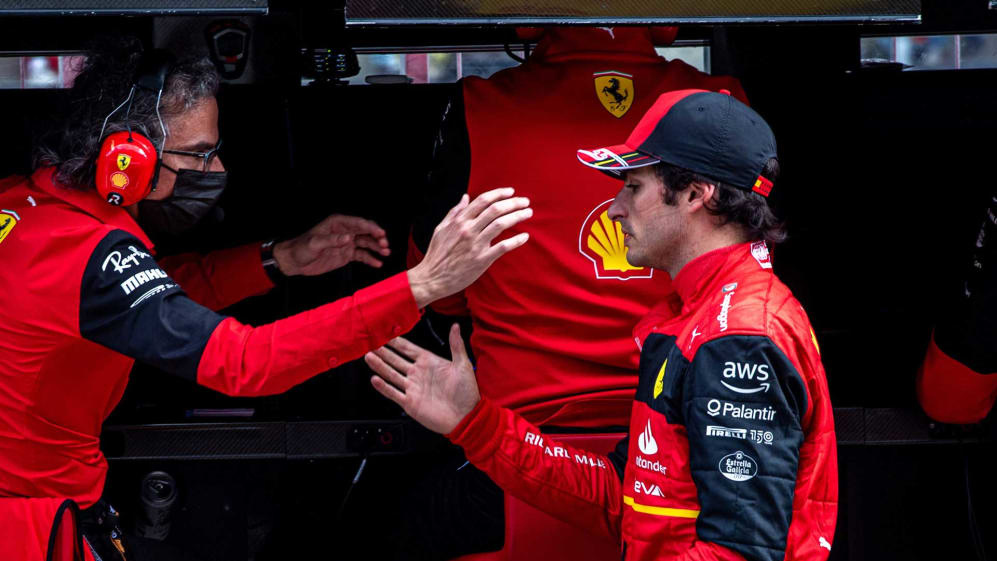 Carlos Sainz has said that he would rather enjoy the current spec of rapid Ferrari F1-75, with its occasional reliability hiccups, than a slower car with a more reliable engine.
With four DNFs apiece in Grands Prix this season, Sainz and Alfa Romeo's Zhou Guanyu are the drivers who have failed to reach the flag most frequently so far in 2022. The Spaniard's most recent DNF came in Austria as his car gave up in spectacular, fiery fashion in chase of Max Verstappen.
Speaking back in Azerbaijan, where both he and team mate Charles Leclerc retired with mechanical trouble, Sainz driver explained why the pain of these reliability issues hasn't been as severe this season.
TREMAYNE: Why Leclerc's Red Bull Ring win was exactly what Ferrari needed – even if there were a few blips along the way
"As a team, we are still motivated, we are united. We are going through a bump in the road, which I think after the step that we've done in the engine this year, I would much rather take this step and take a bump in the road than have an unpowerful (sic) engine that is reliable.
"I think, as a team, we've done a great job with this year's engine and we're just going through some issues that are going to be solved, I'm sure."
Of course, Sainz suffered a retirement three races later at the Red Bull Ring – where he found it more difficult to find something positive to say.
"It's difficult to find the right words today, as it was clear that a one-two was pretty straightforward. I had strong pace today, especially on the hard tyre. Degradation was very high, but we managed it well. On the last stint the car felt really good on track until we obviously had the issue and we had to retire.
"Today's result is a hard one to take as it cost the team and myself an important number of points for both championships."
READ MORE: Wolff estimates Mercedes have 'halved the gap' to Red Bull and Ferrari following spate of W13 upgrades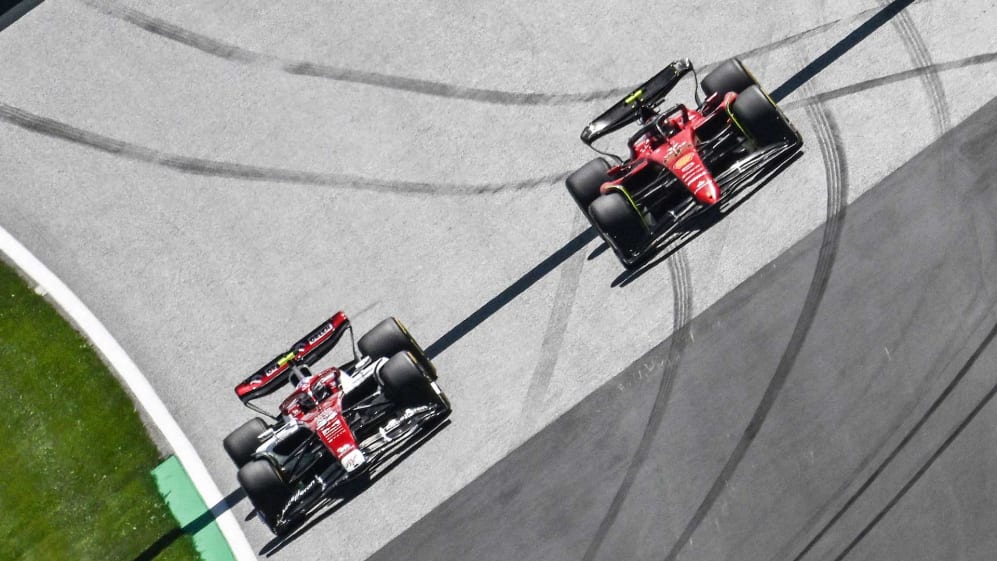 Ferrari Team Principal Mattia Binotto echoed Sainz's disappointment on Sunday, but was adamant that the Scuderia will get to the bottom of their engine issues.
"Of course, we are very disappointed for [Sainz], but I'm sure he will fight back in the upcoming races. We are still suffering with reliability problems, we know what they are and we must make every effort to solve them as soon as possible. I am sure we can do it…"
Despite Sainz's retirement in Austria, Ferrari came away with the most points with 38 to Mercedes' 33 and Red Bull's 31, as they aim to close up a 56-point gap to the championship leaders in France.