Feature
TREMAYNE: Why Leclerc's Red Bull Ring win was exactly what Ferrari needed – even if there were a few blips along the way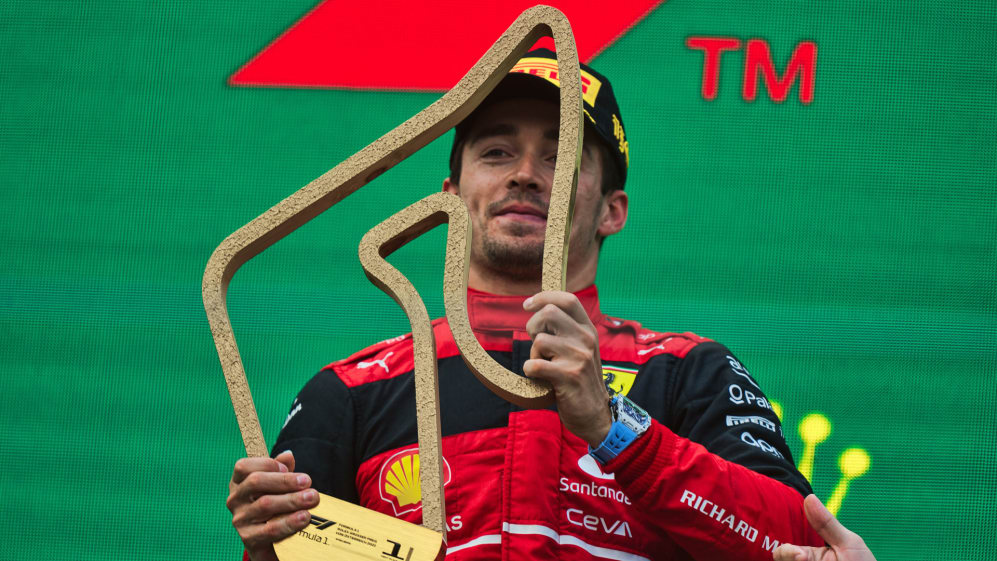 France and Hungary take F1 into the summer break but the halfway point of the season, which was reached last weekend in Spielberg, wasn't a bad place to leave a mark. And if ever there was a race that Charles Leclerc simply had to win, it was Sunday's Austrian Grand Prix.
To have gone there, into Red Bull territory, and been beaten again, would have been hard to stomach.
And yet, through Friday morning's free practice session, and again during qualifying for the second Sprint of the season, though the Ferraris seemed very fast, the Red Bull looked faster. Max lapped in 1m 06.302s compared to Charles's 1m 06.557s, and just to stir things up, Mercedes looked stronger than expected with George Russell third on 1m 05.702s.
PALMER: Why Mercedes are dark horses for victory at super-smooth Paul Ricard after impressive Red Bull Ring pace
Charles and Carlos Sainz owned Q1 on Friday afternoon, with 1m 05.419s and 1m 05.660s to Max's 1m 05.852s, then Charles topped Q2 with 1m 05.287s to Max's 1m 05.374s, with Lewis third on 1m 05.475s. But when the chips were down, and the Mercedes had eliminated themselves, Max's last-ditch 1m 04.984s pushed Charles down to second on 1m 05.013s and Carlos to third on 1m 05.166s.
To my mind, the two Ferrari drivers then wasted time and momentum fighting one another as Max opened a two-second lead in the Sprint, and 23 laps later he beat Charles by 1.675s after appearing to ease off on the final tour. So it all looked like situation normal. The King was in his counting house, adding another victory to those he had taken in 2018, 2019 and 2021 in what has become his personal fiefdom.
Now Max isn't usually one to play things down, and he usually has a good handle on how quick his rivals are. And he was cautious about the Ferrari threat for Sunday, which was interesting. As was the fact that Charles went into the big race apparently brim-full of confidence, like a man who knew a secret. Events proved that he did.
But that performance may have resulted from the weather conditions being different for the Grand Prix, which was cloudier and cooler. And, also, Charles had worked hard overnight, examining every detail of his performance and looking for areas in which he could improve. In particular, he paid close attention to the middle sector of the 2.6-mile lap.
READ MORE: Wolff estimates Mercedes have 'halved the gap' to Red Bull and Ferrari following spate of W13 upgrades
But even if that final edge of performance had been there on Friday afternoon, maybe he had been content to surrender one point – the modest difference between first and second place on the eight-down-to-one sliding scale for the top-eight finishers in the Sprint – in order not to reveal his full hand and encourage Red Bull to make tweaks to their machines.
He made a better start in the Grand Prix, and didn't lose time fighting with Carlos. As he followed Max for the first 11 laps – initially from a distance of 0.9s for the first six, then from 0.6s – it was clear that we had a fight. The Ferrari was suffering far less deg on its medium-compound Pirelli tyres than the Red Bull, and as early as Lap 10, Max had radioed to say that he was struggling and couldn't maintain his pace. And as soon as the unthinkable happened with Charles outbraking him into Turn 4 on Lap 12, Red Bull pulled their man in to switch him to the harder tyres.
Tellingly, the Ferraris were able to go much longer, and it wasn't until Lap 26 that Charles pitted, with Carlos doing likewise a lap later. The Spaniard's stop was much quicker than his team mate's, but within five laps Charles had caught and passed Max, this time with insouciant ease heading up to Turn 3. Within three laps Red Bull hauled Max in again, for more hard tyres.
After all the flack Ferrari got for their strategy in Silverstone, which some felt cost Charles the race (even if Mattia Binotto denied this) and 13, possibly 14, points, they got it right at Red Bull Ring. Knowing they had the luxury of being able to overtake the Red Bull on track – and how long is it since somebody was really able to say that? – they didn't have to rely on their pit stops to get that job done.
Pirelli's recommended three race strategies each suggested that one-stoppers were the way to go. But in the changed conditions, Ferrari opted not to keep their men out and pitted Charles again for hards on Lap 49. Once again, Max retook the lead as Carlos also stopped, on Lap 50, and yet again it didn't take Charles long to reel in the Red Bull. This really had become a race to remember!
Going into Turn 3 on Lap 52, Max defended but in doing so compromised his exit, leaving Charles an easy run down to Turn 4 and the lead. It's a very long time since anybody had overtaken a Red Bull – and Max's at that – with quite such easy regularity.
Passing him on track not once, but three times, really was a significant achievement for Charles and Ferrari, and certainly not what most had been expecting in Red Bull's backyard. But there it was happening yet again right in front of our eyes. No wonder Charles had gone so confidently into the race. It was like a boxer or MMA fighter knocking an opponent to the canvas on three separate occasions.
POWER RANKINGS: Who earned the highest score after the Sprint and Austrian Grand Prix?
It must have been sweet for Charles, if he took the time to remember being shoved aside in Turn 3 by Max in the 2019 race, which was the first victory for a Red Bull Honda. But a much bigger deal was that it put him back on the top step for the first time since Australia back in April. Since then, putting aside Carlos's win at Silverstone the previous week, Red Bull have been dominant with Max scoring another five wins to add to Saudi Arabia and Sergio Perez taking Monaco.
Without doubt, dominating Red Bull on their home turf was very important for Ferrari psychologically, and a major fillip for Charles after the engine failures when heading for victory in Spain and Azerbaijan, and all the other things that have hampered his point scoring. And Red Bull's heavy tyre deg clearly had their mavens worried.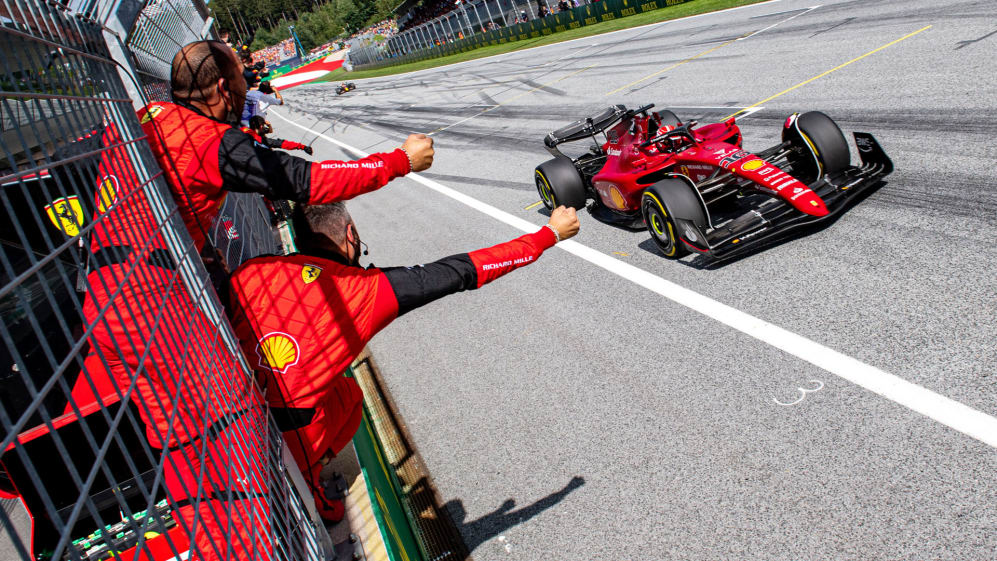 But, of course, Sunday's victory so nearly didn't happen. Another lap, and it could have been the all-too familiar 'hard luck story for Leclerc…' Ferrari's nightmare began with that explosive and fiery engine implosion which took Carlos out on the 57th lap just as he was about to deprive Max of second place, and that is clearly a ghost that the team have yet to exorcise.
Besides losing them 15 valuable constructors' points, it messed up one of those nice little historical stories that Ferrari like to tell. Their cars were running the original version of the emblem that first appeared on Scuderia Ferrari's Alfa Romeo 8C 2300 MMs at Spa on July 9 1932: the famous prancing black horse of aviation hero Francesco Baracca on the yellow shield of Modena.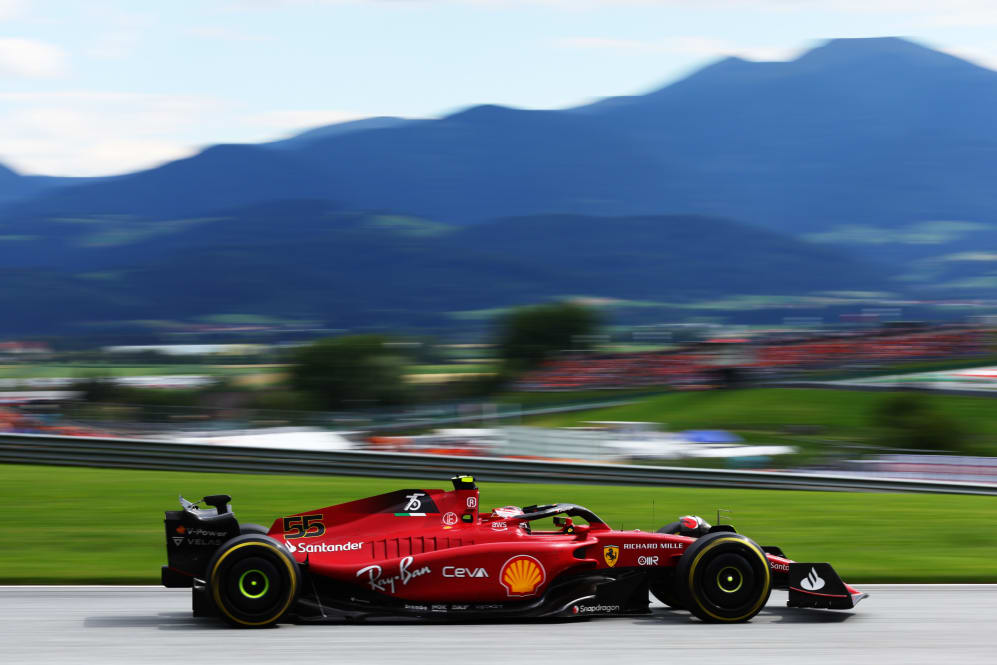 That day, Antonio Brivio/Eugenio Siena and Piero Taruffi/Guido d'Ippolito had scored a historic one-two. How sweet would a repeat have been here, ramming the point home to Red Bull? Instead, the cherry on the cake had become a hair.
And there was worse news with that nail-biting problem with Charles's throttle, that so nearly handed Max a fortuitous win. Where Red Bull now seem bulletproof bar external problems after a slightly hesitant start to their year, unreliability continues to haunt Ferrari. Mattia Binotto has rightly said that a fast car is preferable to one that never breaks down, but not when you are looking for titles. Over a season, speed and fragility don't make champions.