Sainz sums up first day's running in Turkey as 'the strangest Friday in my life'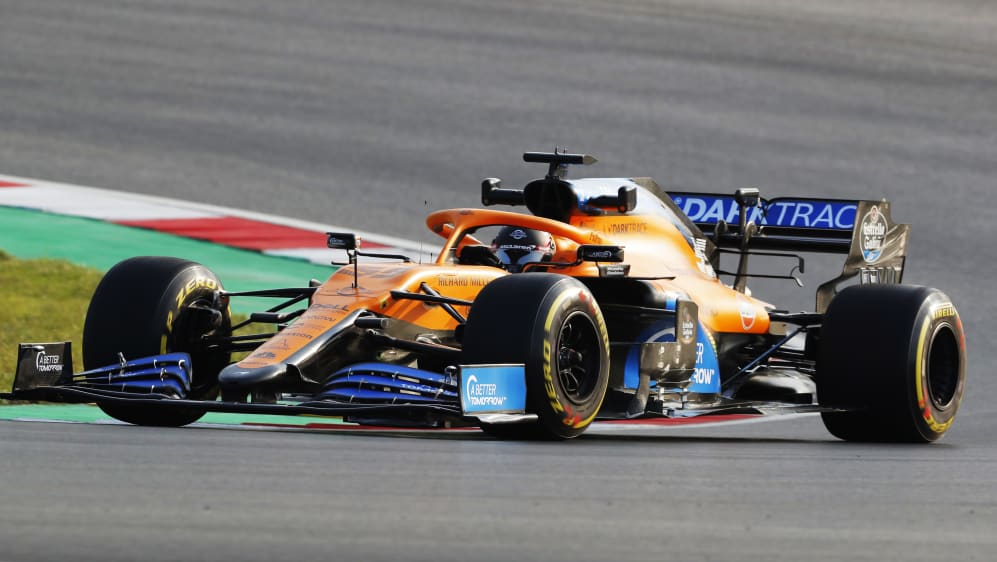 On Thursday Carlos Sainz had explained how getting the opportunity to race at Istanbul Park was a dream come true, having grown up watching races at the Turkish venue. But after his first taste of the track on Friday he had one word to sum up the experience: Strange…
The reason for the McLaren driver's assessment was largely down to the low-grip conditions that greeted the drivers, where a new track surface, cool temperatures, a 'green' track and the hardest tyres in Pirelli's range combined to make life difficult for everyone behind the wheel – and kept them far from pre-race predicted lap times.
READ MORE: Verstappen seals Friday clean sweep as he heads Leclerc in second Istanbul practice
"The strangest session I've done in my life, the strangest Friday," said Sainz. "You need to think that [ahead of the weekend] we were thinking of 1m 22s/1m 23s lap times and this morning we were doing 1m 45s…
"So you can imagine how difficult it was and how tricky it was. So very strange but at the same time a good challenge for ingenious drivers, a different challenge that I'm ready to embrace and see what happens."
Lando Norris, who was P7 and P10 in the two sessions to Sainz's P19 and P14, agreed with his team mate's assessment saying that Friday's running was like going to "drift school", adding "It's tricky in an F1 car – a lot of power, a lot of downforce and a lot of snaps..."
Sainz's cause was further hampered by an early end to his running in FP1 – the result of an apparent power unit issue, though not a cause for concern.
"Not ideal to lose all those laps in the morning," said the Spaniard, "mainly because it's a new track to me and it's very tricky conditions. So it's definitely something we need to look into to make sure it doesn't happen again, but at the same time I could recover some laps in FP2 and I feel ready for tomorrow."
READ MORE: Verstappen happy to head both Turkish practice sessions - but expects Mercedes to 'get it together'
So, even with the difficulties, was it a dream come true to drive in Istanbul? "It was not as I was expecting it because of the track surface," Sainz said. "Anyway, today I did Turn 8 flat, even with this track grip, so it just shows how quick and how amazing these cars would be without this problem we are having with the surface. But it should get better as the weekend goes on."
McLaren will need Sainz on top form, given they are currently locked in a fierce battle with Renault and Racing Point for P3 in the constructors' championship, with just one point splitting the three teams with four races remaining.