Verstappen happy to head both Turkish practice sessions - but expects Mercedes to 'get it together'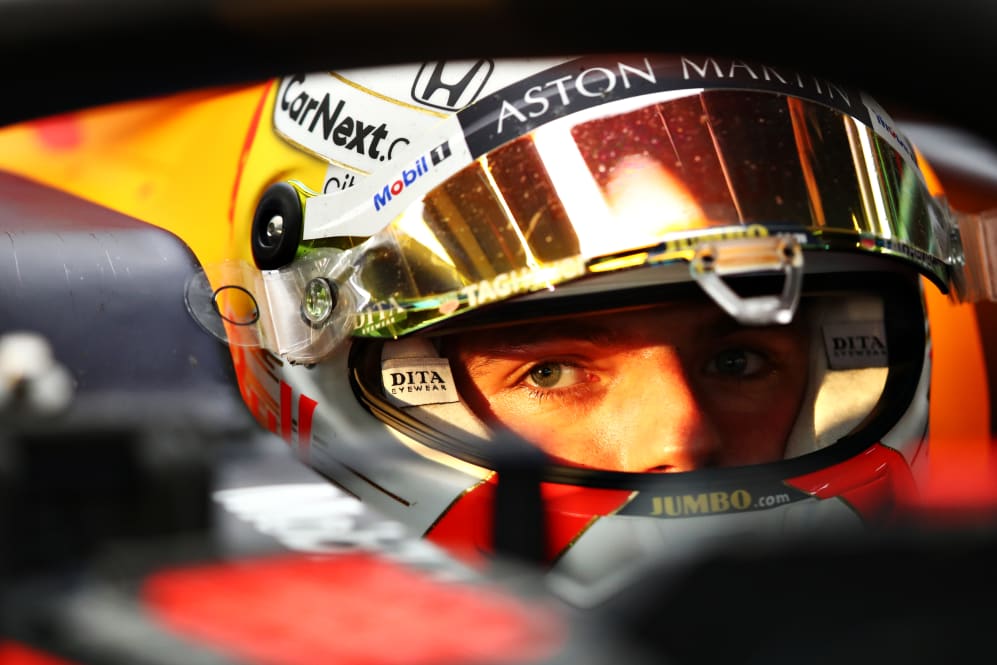 Max Verstappen praised Red Bull's preparation for the 2020 Turkish Grand Prix after he topped both practice sessions, but conceded that Friday was a real struggle thanks to 'icy' conditions.
For the first time since the Belgian Grand Prix it was Verstappen fastest in Friday practice, and by the end of the day he had managed to sweep both sessions with neither Mercedes in the top-two – and the Dutchman was impressed by how Red Bull hit the ground running at Istanbul Park.
READ MORE: FP2 – Verstappen seals Friday clean sweep as he heads Leclerc in second Istanbul practice
"I hope it [the surface is] going to evolve of course and for sure Mercedes will get it together," he said. "But for us, today was very positive.
"It means the prep we did to get here was not bad and also reacting to the conditions we did well today already in FP1, so I just hope that we can have a competitive qualifying and the race – you never know what happens."
However, his words about the track surface were less complimentary as Verstappen likened it to "driving on ice", especially in FP1, as the tarmac had only been re-laid weeks before the Grand Prix (as was the case in Portugal) and Pirelli had brought their hardest compounds to Turkey as a precaution.
READ MORE: Pirelli confirm cause of Verstappen's dramatic Imola retirement
"Well it [the grip level] can't get any worse basically than at the start in FP1. We're still miles off, it's still like driving on ice," he said. "Worse than Portimao by far but at the end of the day it's the same for everyone so you have to adapt to it."
Having already driven a Red Bull F1 car in the snow in 2016, Verstappen said there was only one way in which conditions at Istanbul Park could compare to that experience.