Podcast
Istanbul's 'amazing' Turn 8 will be flat-out in 2020, predicts three-time Turkish GP winner Massa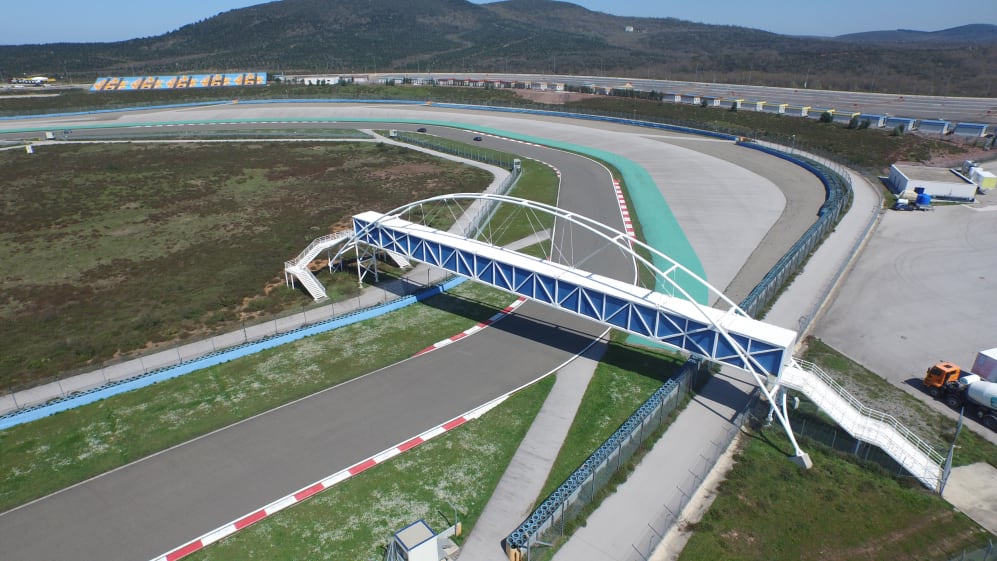 The chatter ahead of F1's return to Istanbul Park for the first time since 2011 was bound to be dominated by talk of the track's iconic Turn 8 corner. But according to three-time Turkish Grand Prix winner Felipe Massa, the fabled turn should be "easily" flat-out in the current generation of cars.
Massa was something of an Istanbul specialist during his F1 career, winning three consecutive Turkish Grands Prix with Ferrari from 2006 to 2008. And the Brazilian was asked on our F1 Nation podcast what his memories were of tackling Turn 8, the circuit's fearsomely fast, multi-apex, downhill left-hander, which earned the nickname the 'Diabolica' from some of the drivers.
TRENDING TOPICS: The title, Turn 8, Tsunoda, and more talking points ahead of the Turkish Grand Prix
"Turn 8 is definitely an amazing corner," said Massa. "I think it was really, really difficult in all my years in Formula 1 to do it flat-out. We managed to do it a couple of times with new tyres, but also with the wind that maybe helps also on that corner.
"Now I think it will be flat-out easy, that corner," Massa added. "I hope not, but if you see the lap times the cars are doing now, the amount of grip they have, I think maybe they're going to be flat-out most of the laps... But it will definitely be a massive g-force, so let's see how it's going to be. I hope it will be fun to watch and I hope it will be not so easy for the drivers."
Although of the current drivers, Lewis Hamilton, Sebastian Vettel and Kimi Raikkonen all have a victory in Turkey to their names, none of those drivers can hold a candle to Massa's record, with the Brazilian claiming not just every victory from 2006-2008 – including his maiden F1 triumph in 2006 – but every pole position in the same period too.
WATCH: Hamilton's incredible run through the field at the 2006 Turkish GP2 race
And asked what the secret to his success at the circuit was, Massa replied: "To be honest, I always loved that track.
"The layout of the track, I always went well there; I was competitive, really enjoyed the circuit, but explaining why is difficult. It's quite difficult to say why I managed to win there three times, with three poles and amazing races. I think everything just went together in the right way, so I was always competitive.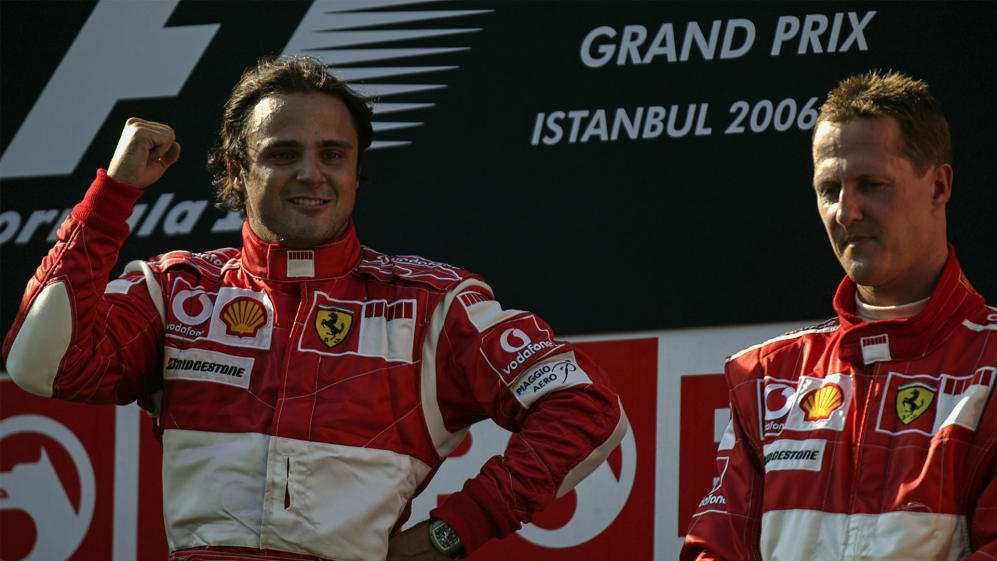 "I liked this type of track, also the high-speed corners, quick changes of direction. For sure, the last sector is quite slow anyway, but apart from that, you have really nice corners and layout, and I really enjoyed it. But definitely I had good car, it was a good time, and we managed to put it together three times in a row, so it was just amazing."
Hear more from Felipe Massa, including his thoughts on why Lewis Hamilton should hold out for a high salary at Mercedes, and his memories of his "political" radio message after his 2006 Turkish Grand Prix victory, in this week's episode of F1 Nation. Simply listen in the player above, or check it out on Spotify, Apple Podcasts, or your favourite podcasting platform.