Sainz thinks top-three qualifying spot was possible as Ferrari drivers rue compromised final laps
Carlos Sainz shared mixed feelings after qualifying for the Australian Grand Prix, with the Spaniard out-qualifying Ferrari team mate Charles Leclerc but left believing that a place on the second row of the grid was possible.
In a tricky, low-grip session at the Albert Park Circuit, Sainz took fifth behind Red Bull's Max Verstappen, the Mercedes drivers and Aston Martin's Fernando Alonso, with Leclerc two places back in seventh.
READ MORE: Verstappen claims first ever Melbourne pole as Russell bags front row start
Speaking after qualifying, Sainz said: "I am on one hand very happy, and another hand a bit unhappy. Starting with the negatives, we had a bit of a bad preparation lap in that lap with the tyre temperatures.
"We let by two or three cars we thought were on a push lap, or they told me they were on a push lap, so I had to slow down a lot to let them by, and then they slowed me down because they were not.
"I lost two, three tenths in sector one for tyre prep, and then I had to risk a lot sector two and three and picked up the pace, and I did actually a very good lap after that. I think that would have put me in the top three, which would have been good progress and good lap time found from Jeddah.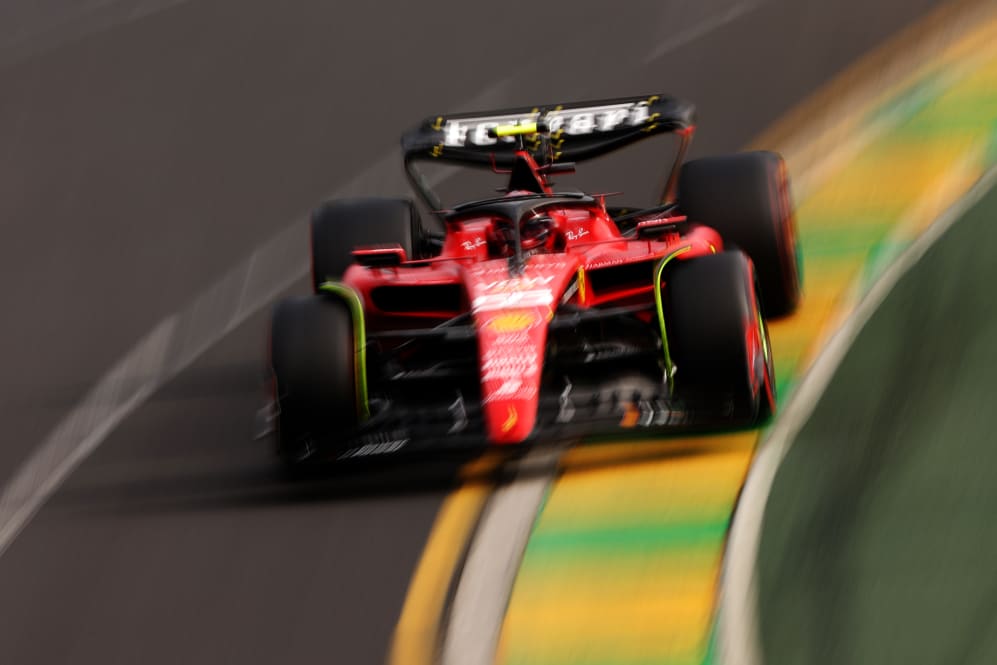 "Focusing on the positives, I am a lot happier with the car. I've done some strong laps, I've been pushing quite hard. Also, the changes that we have done should go in the right direction for tomorrow."
Asked if that gives him confidence for the race, he added: "The changes we've made are focused on tomorrow, so that's why maybe today doesn't look particularly good. But I'm convinced that today we could have been top three with a clean qualifying lap.
READ MORE: 'We've got to go for the win' – Russell and Hamilton reflect on 'dream' Melbourne qualifying as they eye victory
"I'm hoping that the changes will help tomorrow. If not, still another thing that we have tried and tested, so hopefully we are [moving] in the right direction."
Leclerc, who finished a tenth further back and just behind the other Aston Martin of Lance Stroll, echoed Sainz's sentiments about tyre preparation, while also hinting that he focused more on race pace than qualifying trim.
"Honestly, Q1 and Q2, I didn't do a great job in terms of driving, so I just had to put everything together, which I think in Q3 was getting a little bit better," he commented.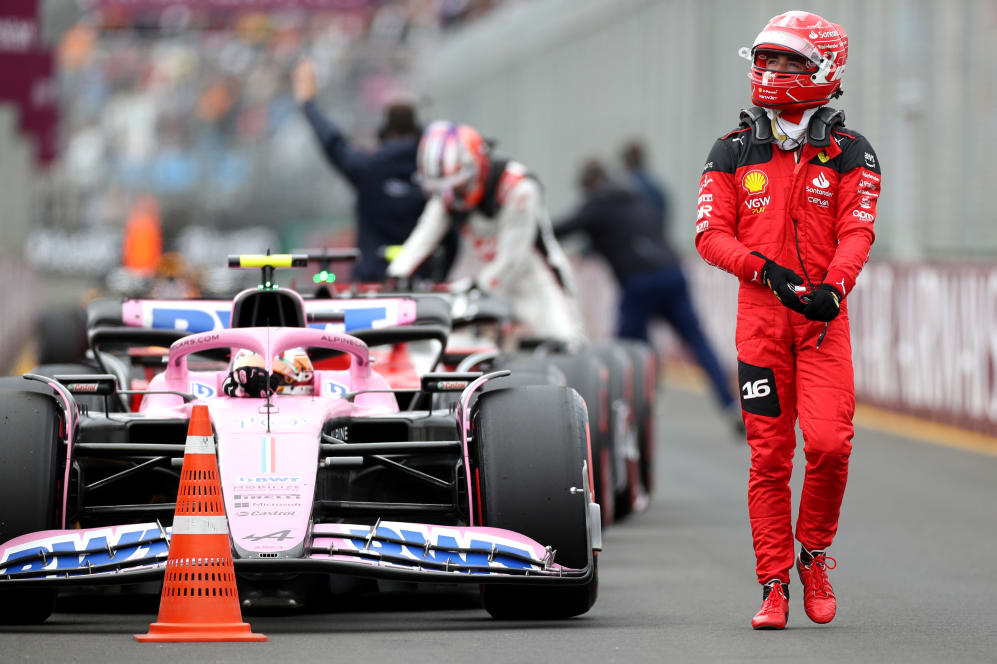 "Normally I manage to put everything together in Q3, but this time unfortunately, the second run in Q3, we thought the rain was coming, so I went without doing a preparation lap and had to push straight away, which wasn't good for the tyres.
"I also found myself behind Carlos for the whole first sector, which is something I hope we will look into as a team because this cost us quite a bit. But it's like this.
READ MORE: Disappointed Perez confident that Red Bull can solve 'technical issue' after ending Albert Park qualifying in the gravel
"Tomorrow is the race; I think we have quite a good race car. On my side, I maybe compromised a little bit the quali pace for the race pace, so let's see how it goes."
Ferrari head into Sunday's Grand Prix sitting fourth in the constructors' standings, 12 points behind Mercedes and Aston Martin, and a further 49 adrift of leaders Red Bull.