Sargeant bringing 'extra motivation' to Mexico City GP after debut point gives boost to 'whole team'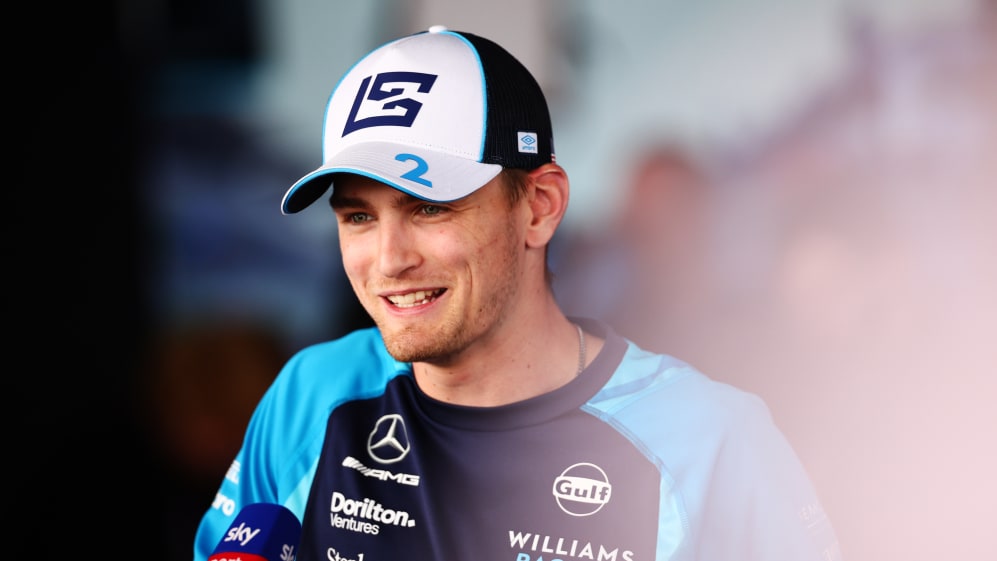 Logan Sargeant feels that scoring his debut F1 point in the United States Grand Prix – as part of a double points finish with team mate Alex Albon – has only increased his motivation going forwards, as well as giving the whole Williams team a boost after a strong weekend for the squad.
Having lined up at the back of the grid, with only the pit lane-starting Aston Martin and Haas duos behind him, Sargeant climbed his way through the field in Austin and ultimately crossed the line in P12. This later became P10 when Lewis Hamilton and Charles Leclerc were both disqualified post-race.
READ MORE: Hamilton and Leclerc disqualified from United States Grand Prix for technical breach
When asked ahead of this weekend's Mexico City Grand Prix if the points might keep on coming now that he's achieved his first, Sargeant said with a smile: "I hope so! Definitely a good bonus to what was already a really good Sunday in Austin, [it's] extra motivation heading here.
"I think realistically it's getting more and more difficult for us as other teams keep bringing upgrades and we're not, but it just shows that we executed well and we were there to pick up the points that were left on the table."
Unfortunately there wasn't much time for Sargeant to celebrate with team boss James Vowles after the result emerged, with the American admitting that the conversation had to be "brief" due to an imminent flight.
"I had to get out of the track pretty quickly to catch my flight home!" Sargeant confessed. "But I think honestly it was just a boost for the whole team, to be 11th and 12th and then go up to 9th and 10th was very nice.
READ MORE: Sargeant reflects on breakthrough F1 point in Austin after Leclerc/Hamilton disqualifications
"Like I said, it was a strong Sunday for myself, the pace was really good. It was a really good turnaround from the Saturday, and the pace is heading in the right direction."
After a Sprint weekend last time out in Austin, Sargeant is hopeful that a return to the traditional format can prove beneficial during this weekend's event in Mexico City.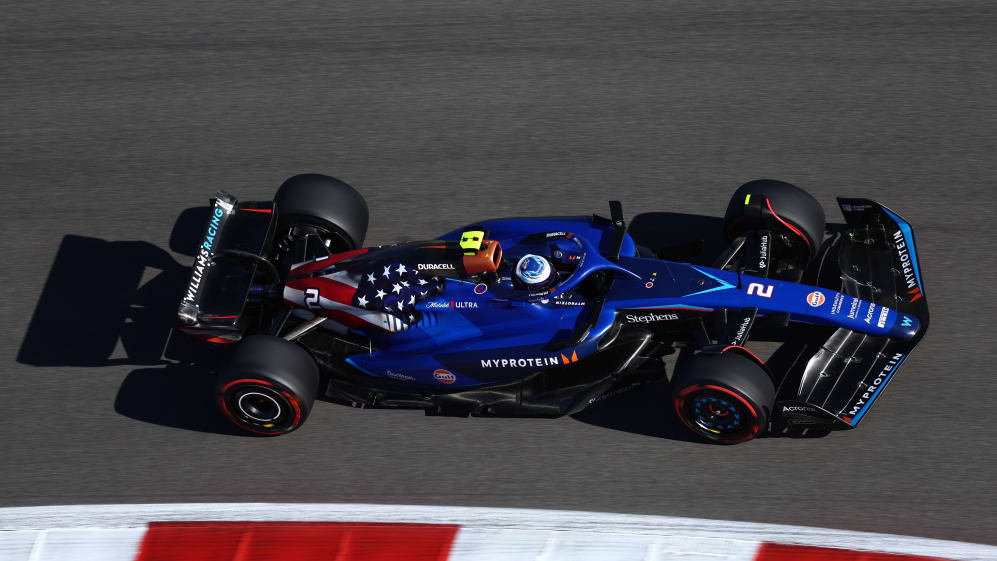 "We have a normal format this weekend, which is nice to try and have a little bit more time at a new track to string it together, and hopefully we'll find a good place with the car," he added.
When quizzed on whether he expects the famously 'slippery' FW45 to perform well at the Autodromo Hermanos Rodriguez, Sargeant responded: "Honestly I'm not sure, I hope so! I think it's a challenge here, it's a unique circuit with high altitude.
DESTINATION GUIDE: What fans can eat, see and do when they visit Mexico City for this weekend's Grand Prix
"The grip's generally low which obviously gives us low downforce levels, so there's a lot to get on top of, for sure, even from a driving point of view, so that's why I'm happy we have three sessions to get it right. It's going to be tricky for us but it's going to be tricky for everyone, so we'll just have to try to execute well."
Heading into the weekend, Williams hold P7 in the constructors' championship with 26 points, giving them a 10-point advantage over Alfa Romeo in eighth.