Interview
Sauber 'pushing 'like hell' - exclusive Q&A with Fred Vasseur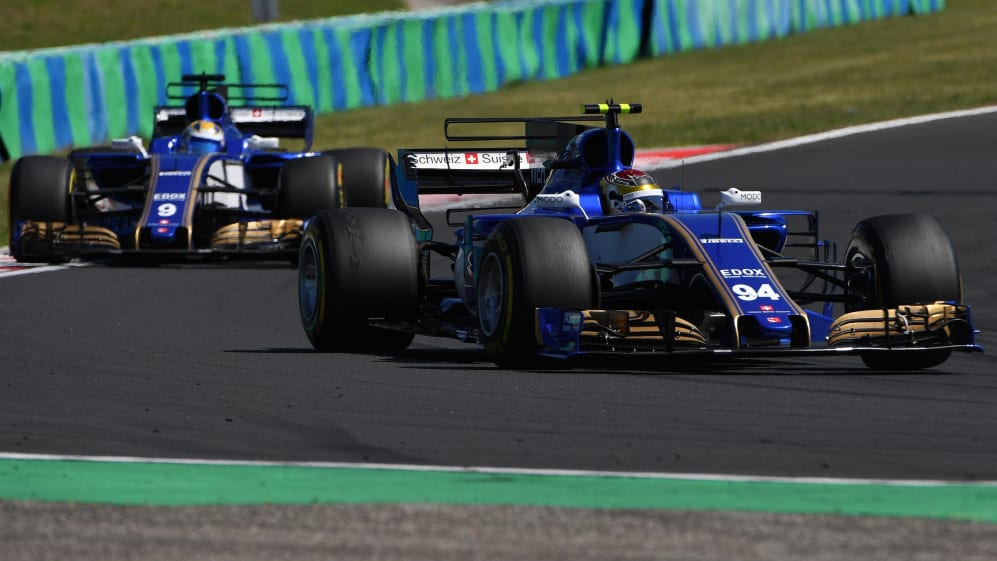 It's been little more than a month since former Renault man Frederic Vasseur joined Sauber as their new team principal, but already plenty has happened – not least the Swiss squad abandoning plans to switch to Honda power for next season and instead extending their Ferrari partnership. Right now they remain rooted to the bottom of the constructors' table, but Vasseur has every intention of changing that soon – as we found out when we caught up with him in Belgium…
Q: Fred, it's your second time around in F1 racing. After your sudden departure as Renault team boss, what was so tempting to make you return?
Fred Vasseur: Ha, everybody knows the story of me stopping at Renault at the end of last year. I don't have to go into details. And honestly I didn't try to come back into Formula 1, as I have many other projects. But then I had the first contacts with Sauber around Monaco. We had a couple of meetings and I visited the factory and got convinced of the project – the global aspect of the project. And it didn't take me too much time to come to a decision. Yes, a newspaper announced it a bit prematurely, but secrets don't stay secrets for too long in F1! It is a good project which corresponds to my approach and my background. We – I – know where we are today and know more or less where we want to be in the future. And from now in it will be part of my life to build up something.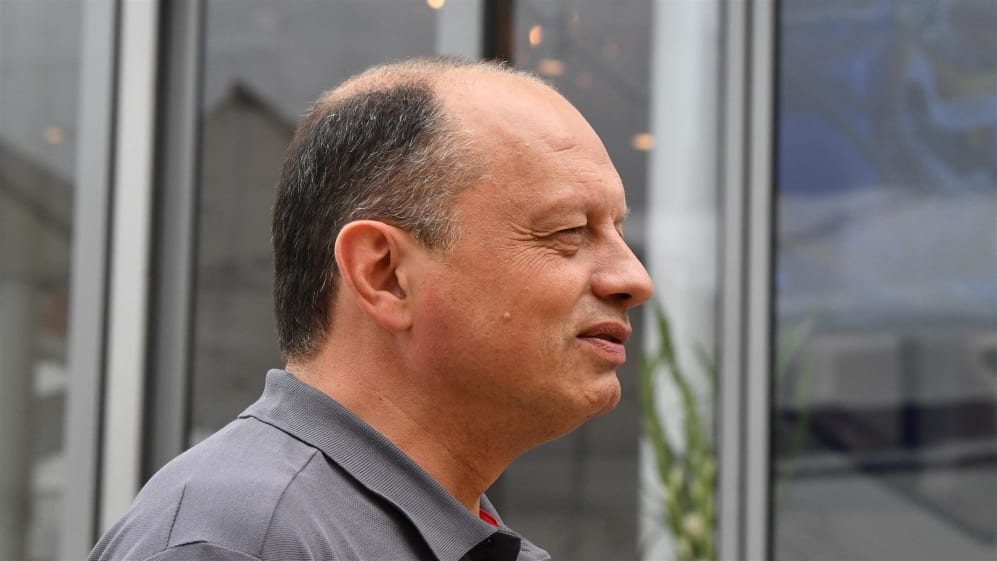 Q: Now that you have spent some time at Sauber, how different are the requirements? Sauber as a private team and Renault as a manufacturer team…
FV: There is no big difference. The situation is quite similar: we have to improve. We have analysed where we are – we did analysis of each department – and the first decision was to stick with the partnership with Ferrari. That was probably the most important decision, as it will be a mid-term partnership. We can't change engines permanently from one year to the other. We will stay with Ferrari until the end of the period – that was a crucial decision.
Q: Can you tell us why you decided to abandon the planned partnership with Honda? What were the reasons behind that move?
FV: Leaving aside the current issues that Honda has with reliability or performance, as I know that they will come back at some point, the biggest concern for us was that we could not secure the responsibility of the gearbox. We don't have the resources internally to build our own gearbox, so we knew that we had to deal with someone. With Honda we would have to deal with McLaren, but I was not so confident that McLaren would continue with Honda. So it would have created a strange situation: asking McLaren to provide the gearbox for a Honda engine when McLaren could be running another engine. With this kind of scenario I was absolutely not confident. So the 'reprocessing' of the Honda deal was one of the biggest issues for Sauber.
Q: Had work on the 2018 car already started based around the Honda engine, or was the plug pulled in time so that you did not waste money and energy on a dead project?
FV: Sauber had already started the design of the 2018 car before I took the decision and that was the reason for the rush – so as not to throw good money at abandoned projects. The design was already in progress, then there was the factory shutdown, so we had to take the decision right away.
Q: What are the three most important objectives on your to-do list for the immediate future?
FV: The most important one has already been achieved: the engine decision. The second one will be that I get a full picture of the company – to have a good understanding what is happening within the company. And I need to spend time with the guys in the factory and with those at the track, to see where we can improve in every single department.
Q: Sauber are said to have superb, state-of-the-art facilities. What was your first impression?
FV: Yes, it is true. It is one of the biggest assets. It is very impressive. And I am looking very much forward to understand how to use it to the fullest!
Q: What do you make of your two drivers? I guess you know both at least a little…
FV: Yes, I was running a DTM team in 2015 when Pascal won the championship and Marcus did one race in GP2 with me at the end of 2010, so I know both of them.
Q: How much of a say do you have when it comes to the 2018 driver line-up? You are known to have a good eye for talent…
FV: It is too early to say anything right now. At this very moment we are fully focusing on the company, as we know that it is there that we have to grow. So we are spending much more time on this than on the driver issue. To understand their skills I want to spend time with them before taking a decision. But the driver issue is also a point for discussion with Ferrari – and we very likely will take a decision about our 2018 line-up in the next couple of weeks.
Q: Have you already moved to Switzerland?
FV: Yes.
Q: Sauber are currently last in the standings. What's the best you can hope for at the end of the season?
FV: I am very honest: it would be very difficult to jump to P9. McLaren is in P9 today and McLaren is two times Sauber in terms of manpower – maybe even a bit more – so they have the capacity to improve faster than us. And they are already faster than us! We could score points on some occasions, so I keep everybody under pressure to be there when the chance pops up. We will be pushing like hell – as if we were fighting for the championship.
Q: So you'll settle for P10…
FV: Ha, I don't want to say that we will finish in P10, as this is no target. But we are already focusing on the future: the 2018 project is pretty well advanced, so this is where we are pushing on. But, of course, it is not an option to abandon 2017, because if you give up you will never recover.