Schumacher relishes Brazil battles despite losing his front wing in Raikkonen clash
It's rare to see a Haas battling with another car this season, so even though Mick Schumacher's Sao Paulo Grand Prix was severely hampered by contact with Kimi Raikkonen's Alfa Romeo the rookie was pleased to learn lessons from the situation.
Schumacher was running in 15th place after a solid first few laps when Raikkonen attempted to overtake around the outside of Turn 1 following the early Safety Car period. The 2020 Formula 2 champion tried to defend on the inside but the pair made contact, breaking Schumacher's front wing and forcing him to make a pit stop.
READ MORE: Ferrari pull clear of P3 rivals McLaren, as Sainz and Norris tangle in Brazil
"It's upsetting because I think we had the right pace definitely to be in front of the Williams, so it's unfortunate," Schumacher said. "But we learn from those things and I think the little battling that I get is really useful, and now I know where the limit is.
"Obviously I think those corners, because it's the nature of the left-right sequence everyone wants to get the most space out of it. I think we touched tyres at first, and then I think I kind of got a little oversteer and then my front wing got caught, so unfortunate but nonetheless there's a lot of positives we can carry away from here and I have to say I really enjoyed driving here."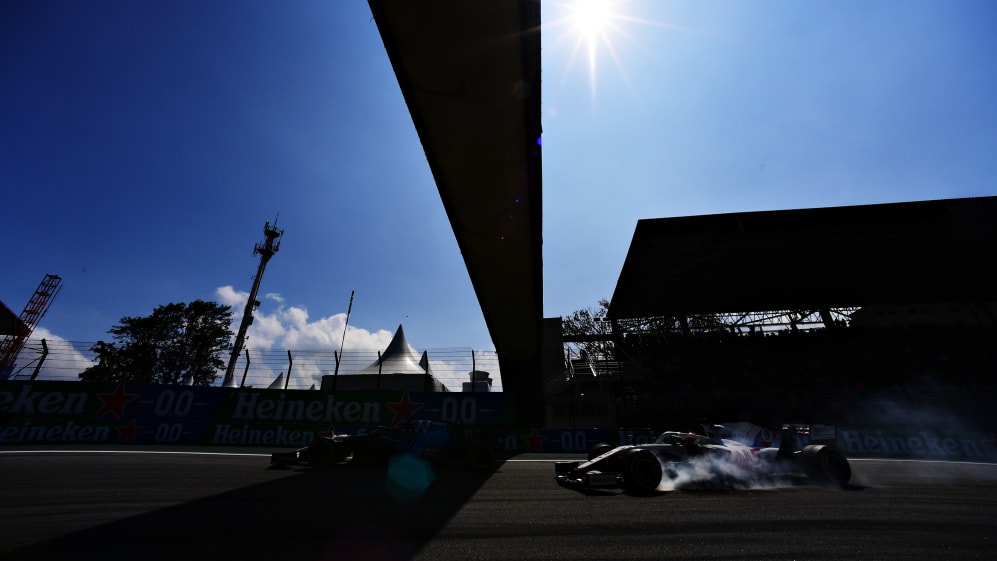 While Schumacher was trying to hold Raikkonen at bay after the Finn started from the pit lane, his team mate Nikita Mazepin made an even better start and was running 14th, a position he held for the opening 15 laps of the race.
As the car's true pace eventually saw him slip back, Mazepin was classified 17th, meaning he beat Schumacher in a race they both finished for the third time this season.
RACE HIGHLIGHTS: Watch all the action from a thrilling Sao Paulo Grand Prix at Interlagos
"I had a good day," Mazepin said. "My start wasn't the best, I had a good getaway and then went into a bit of wheelspin so the first two corners were difficult to overtake people. But then I had a good Turn 4 and after that I think I looked after the tyres nicely in the first few opening laps and the team did a great job giving me a car that worked very well in the beginning, then I had a bit of a difficult middle and I was able to recover towards the end.
"So I made the move when I needed to make it and then obviously there were a few VSCs, we tried to maximise it and I don't think there was a whole lot on the table for us to try more."