Schumacher revels in second straight points score as Magnussen reveals he overcame engine issue on way to P8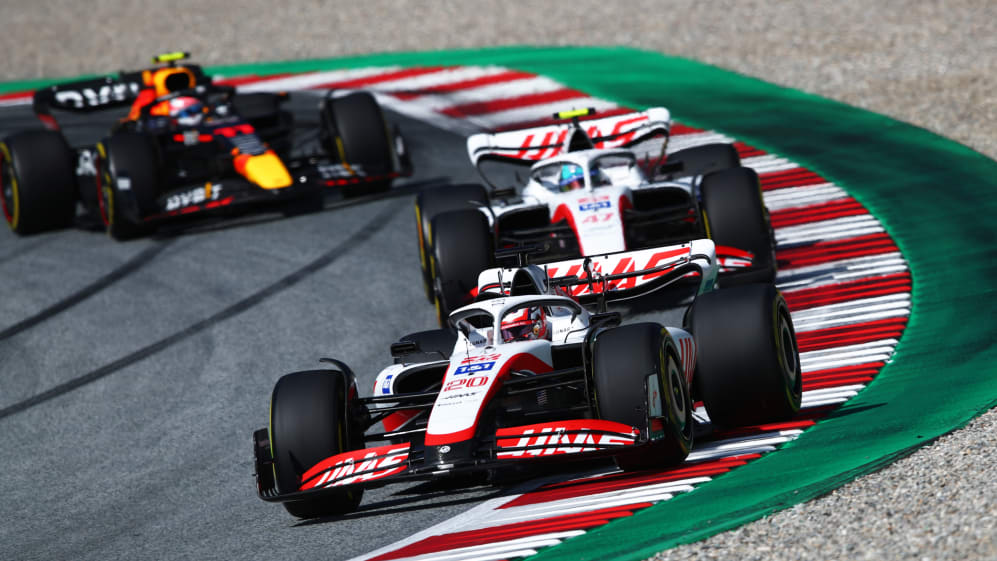 Austria was another successful outing for Haas, who had Mick Schumacher return points for the second race running – this time in a career-best P6 – while team mate Kevin Magnussen finished eighth despite an engine issue, the Dane relieved to make it home.
Magnussen finished between the seventh-placed McLaren of Lando Norris and the ninth-placed McLaren of Daniel Ricciardo, the Danish driver having picked up points in the Sprint (with P7) too. He revealed, however, that it wasn't a simple journey to the points on Sunday.
READ MORE: 'It's the story of my season' – Sainz frustrated as 'easy 1-2' goes up in flames at the Red Bull Ring
"Yes, I feel good. I mean, what a weekend for our team! It's really been great. Finally we had a bit of luck and it kind of went our way and you know, after those four, five races recently that weren't good for us. But we had the pace. It's hard not to get down a little bit about [that].
"And now, the last two races we've been lucky and especially this weekend we just had a great qualifying, a great Sprint and then a great race, so I'm super happy. I had a bit of an engine issue all race so I was just praying to God that it wouldn't blow up, which it didn't, and I'm super thankful for that, that I was able to finish the race with that problem."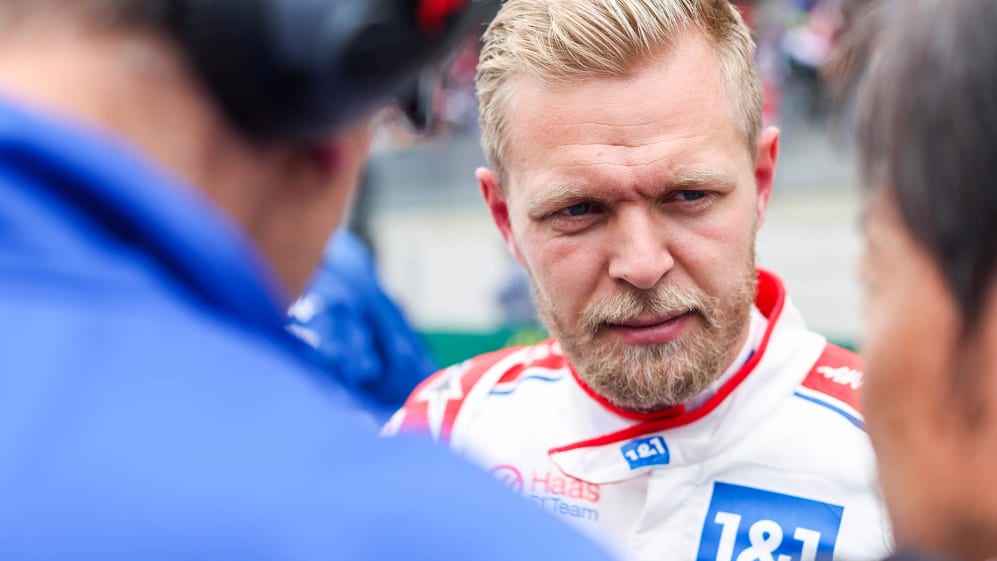 Schumacher managed P9 in the Sprint, just out of the points, but passed not only his team mate but also Norris for P6 on Sunday. It was his second consecutive points finish after coming home eighth at Silverstone and also Haas's best finish since Magnussen took P5 in the season-opening Bahrain Grand Prix. It was also the first time Haas have scored double points in consecutive races since the final two Grand Prix of 2018.
Not only that, the German driver even enjoyed a wheel-to-wheel battle with Lewis Hamilton.
READ MORE: Podium 'a small token of my appreciation' to Mercedes for big car rebuild, says Hamilton
"Obviously fighting with Lewis was fun!" he said. "I felt a lot different compared to yesterday [in the Sprint] today, obviously knowing that we had to take care about the tyres and stuff. But then quite soon in the race I felt that it wasn't going to be a one-stop race just because of the way the tyres were behaving. The winds were very different and very difficult to manage because they were very much cross-wind in every quick corner, so yes, it was tough out there but a lot of fun.
"It's a double-points finish again after Silverstone so I think... everybody in the team can be very happy about our result today."
Haas's return to the sharp end of the midfield is very welcome, especially considering they have yet to fully overhaul their 2022 package. The American team are expected to bring a bigger raft of updates to the Hungarian Grand Prix, after the French GP on July 22-24, something Magnussen is looking forward to.
"It is exciting and I'm looking forward to seeing it," said the Dane. "I'm now getting nervous for that upgrade, maybe we shouldn't use it at all!
"It's very exciting and [we're in] a great position."
READ MORE: What the teams said – Race day at the 2022 Austrian Grand Prix