Feature
SEASON PREVIEW: The hopes and fears for every Ferrari fan in 2021
Ahead of the new Formula 1 season, we're taking a look at how 2021 is shaping up for each of the 10 teams on the grid. And we're talking extremes as we outline the best and worst scenarios they may face. Today, Ferrari are in our spotlight.
HOPE: A return to top three action after Sainz's arrival
We're doing these features in reverse constructors' championship order, so the hope for most Ferrari fans will be that if it's replicated in 12 months time they're not seeing their team so soon. Last year was some fall from grace from Ferrari, going from a strong second in the standings to sixth overall and regularly at the back of the midfield.
But the power unit was identified as the major weak point and only over the winter could that be addressed, while high levels of drag from the car's aero could also be worked on. So the opportunities were there to make sure 2021 is much better from a competitive point of view.
READ MORE: Ferrari strived to improve the SF21 'in all areas' says Binotto as team unveil 2021 challenger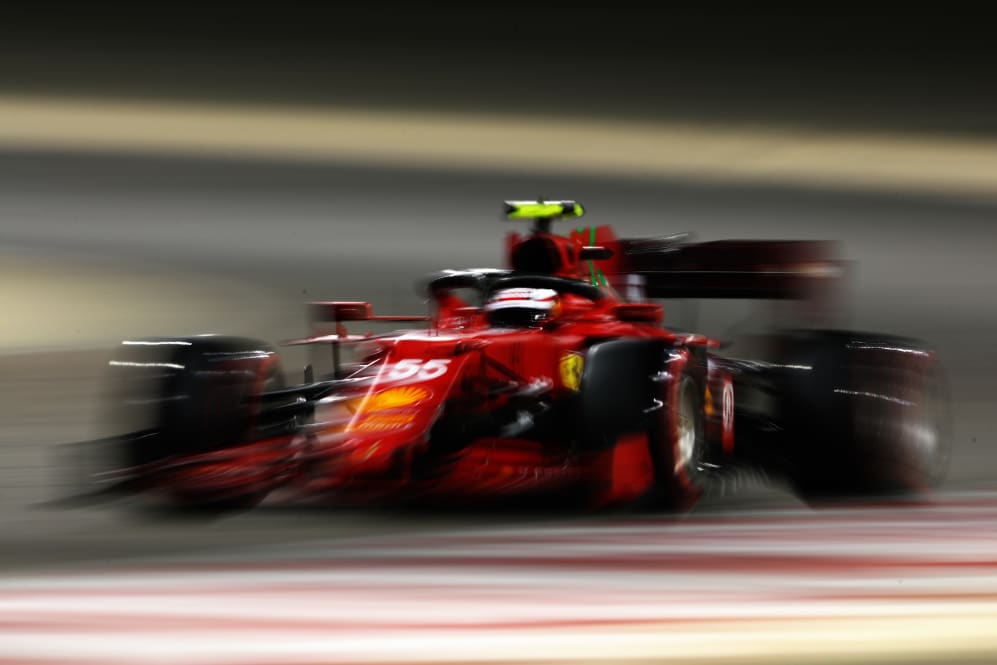 And while the tifosi were sad to see Sebastian Vettel's time at Maranello end in underwhelming fashion last season, the promise of Carlos Sainz's arrival is another cause for optimism. Sainz enjoyed a really strong relationship with Lando Norris at McLaren while performing excellently on track, and the hope is the Spaniard can do the same at Ferrari.
Charles Leclerc delivered some incredible results in an uncompetitive car during 2020, but if Sainz brings his previous form then he should push the Monegasque to new heights, and has the potential to do that while maintaining a positive atmosphere inside the team.
READ MORE: Atmosphere at Ferrari already better after 'strange' 2020, says Leclerc
It's a long way from where Ferrari were last year to race wins, but the midfield is so closely-packed that to finish in the top three once again is definitely a realistic target.
There's room for clear improvement from a car, power unit and driver point of view, and Ferrari have tried to address every aspect. If each of those areas click, they will be moving forward quickly.
FEAR: The drivers clash and problems run deeper than the power unit
There's a reason for the term 'fear of the unknown' – when you change things you don't know exactly what is going to happen. And that opens up the possibility of it going badly.
Ferrari got it wrong with their car in 2020, and similarly were unable to run a competitive power unit. So even though the off-season has provided the opportunity to address those failings, the worry is there is just as much chance of them still being off the pace.
F1 POWER RANKINGS: We've ranked the teams from 10 to 1 after pre-season testing – do you agree?
Despite the relative highs of three podium finishes last year, the season ended with just a solitary point from the final three races, coming at a time when Ferrari had been able to do some car development to try and address some of their weaknesses.
The form was not good, and even with the work done over the winter, there was also nothing to suggest they had escaped the midfield during pre-season testing.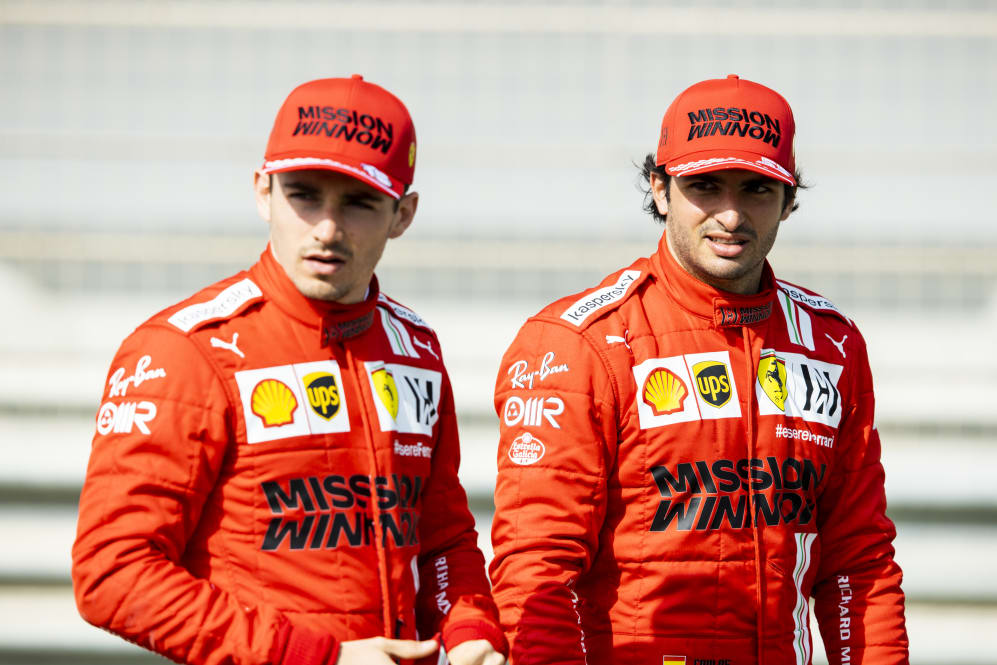 If that is the area Ferrari still find themselves in, then they will become even more reliant on the drivers maximising every opportunity to try and take points of their rivals. But that will also require the drivers to get on well, and there's a concern Charles Leclerc and Carlos Sainz could end up on a collision course.
Sainz and Max Verstappen had a tough relationship at times at Toro Rosso, and after a year at Renault his time at McLaren was more harmonious, but it was Sainz's experience that saw him leading the team to a greater extent than Norris.
READ MORE: 6 Winners and 6 Losers from 2021 F1 pre-season testing
Now he has a dream move to Ferrari, where Leclerc already has a long-term contract, and the older Sainz will need to stamp his authority on the team to ensure he doesn't get cast in the number two role.
Leclerc will obviously not want that to happen, but could become understandably frustrated himself if the car isn't competitive once again, having committed to Maranello until the end of 2024. So the worry is it might not just be the car that could give Mattia Binotto a headache.