Atmosphere at Ferrari already better after 'strange' 2020, says Leclerc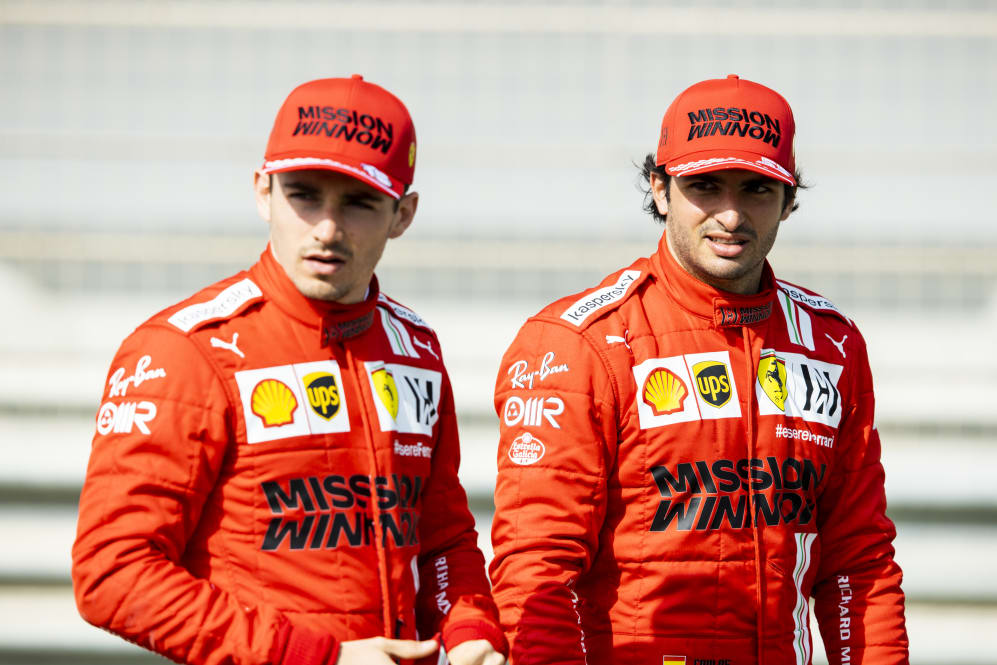 After a "strange atmosphere" at Ferrari in 2020, things are already looking up this season according to Charles Leclerc, who says he and new team mate Carlos Sainz have already formed a good working relationship.
Ferrari slumped to sixth in the championship in 2020 – their worst finish since 1980 – and they failed to win a race for the first time since 2016, while Leclerc's team mate Sebastian Vettel drove the entire season knowing that it would be his last with the team, who'd opted in May of 2020 to move for Sainz to replace him for 2021.
Given their expectations for success, Leclerc said during pre-season testing that the atmosphere was peculiar at Ferrari last year, but things are definitely looking better for 2021.
READ MORE: 5 things we learned on the final day of pre-season testing in Bahrain
"I think at first there was a strange atmosphere, at first in 2020 when we realised the reality of things that was quite a lot worse than we expected and there was a time where it was not great. But very quickly, the mentality changed and there was a huge motivation to try and come back where we want to be," he explained.
Another factor in Ferrari's more positive outlook is the arrival of Sainz from McLaren, with Leclerc sharing some kind words about his new team mate.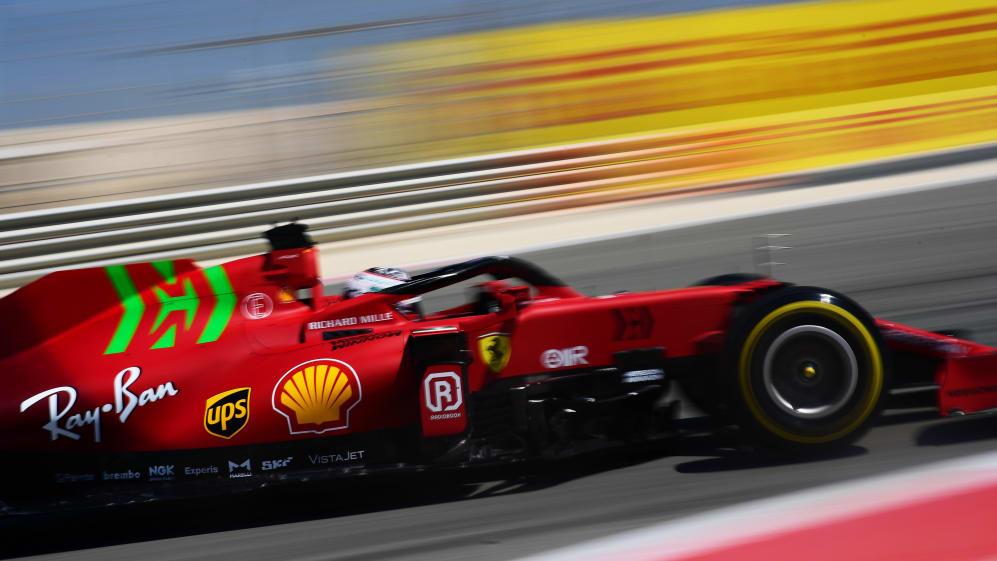 "Well, first of all, he's a great guy; I think I've never spent as much time as I did with him before I started the season as I did with other team mates, so yeah, we are getting on very, very well and working well together," explained Leclerc.
READ MORE: Binotto confident straight line speed is 'no longer a disadvantage' for Ferrari
"Carlos is bringing experience from other teams too that is very interesting and that's giving us new roads to explore," he added. "So this is very interesting, but I guess the mentality of the team itself is still as motivated as last year, and [we're] really willing to push to have better days coming soon.
"He's also talented and it's interesting to see the data now that he has in the car and comparing it, even if it's quite difficult because conditions change quite a lot from morning to afternoon.
"But there are interesting things to see, but yeah, I can't wait to be in the car at the same time as him to compare properly."
But despite the fact they are getting on well so far, Leclerc revealed the pair will be free to fight each other on track this season, when he was asked whether he would be taking the team leader role this season. The Monegasque driver has spent two years at Ferrari but Sainz, 26, has spent six seasons in F1.
"Well at the end I've spent more time at Ferrari than Carlos did, so I have more experience with Ferrari," said Leclerc. "I don't think there is a clear leader and I think [Team Principal] Mattia [Binotto] made it clear, but that's good.
READ MORE: Bizarre end to testing as Sainz and Raikkonen tangle at Turn 10
"I am here in Formula 1 to fight against the best and I think Carlos is extremely talented and we'll push each other on track – but as the team mentioned, there's no clear number one or number two."
That sets up an exciting intra-team battle for the first race of the season, but will we see Ferrari get back to their best? We should get some idea when Bahrain hosts the first Grand Prix of 2021, at the end of March.