Interview
Sebastian Vettel Q&A: I had to use reverse three times!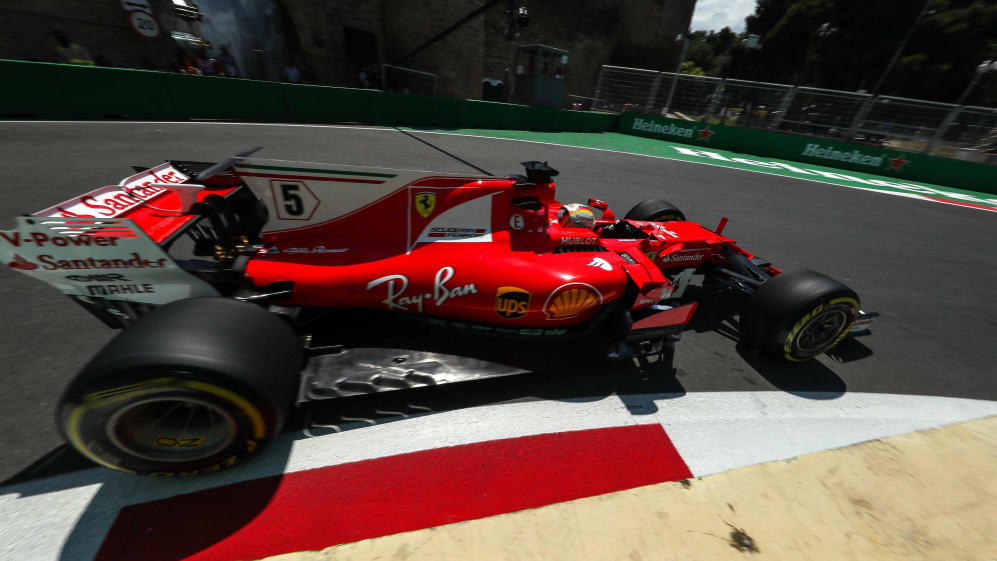 The opening day of action in Azerbaijan saw more than 100 yellow flag cautions, with drivers taking to Baku's various escape roads as they struggled to find grip on the unique street circuit. Unusually, no driver was immune from making mistakes, not even Ferrari's current world championship leader Sebastian Vettel…
Q: Looking back at the Canadian Grand Prix it appears that Mercedes have made a good step forward. How competitive do you think Ferrari will be here in Baku?
Sebastian Vettel: It is only Friday, so I do not have an answer to that yet. In Canada we did not have an ideal race, and our race therefore looked quite a bit different to the one from Mercedes so I do not think you can compare. From my point of view the race was maybe one lap too short. Personally I think it is natural that there are races where it does not work out ideally and you will not end up where your speed would have brought you. We had a very bad start in Canada with damage to my front wing and then, of course, the pit stop with the change of the nose. Then I think we had a good recovery from having a damaged car. Giving up is not an option for the team and me. Even though I re-joined the race in last, I would have not been satisfied with just being sixth or seventh; it was a challenge to work my way up the grid again.
Let's not forget that Mercedes was able to basically blow away everyone the last three years. We had a very good start of the season this year, and our pace has been more or less the same at the last few races. This year it seems that we are matching the development that Mercedes made throughout 2014 to 2016, which I think gives a bit more credit to our team work that we can go at that pace so far. In 2016 I believe Mercedes had the best package overall. We need to make sure that we are able to keep the development rate up.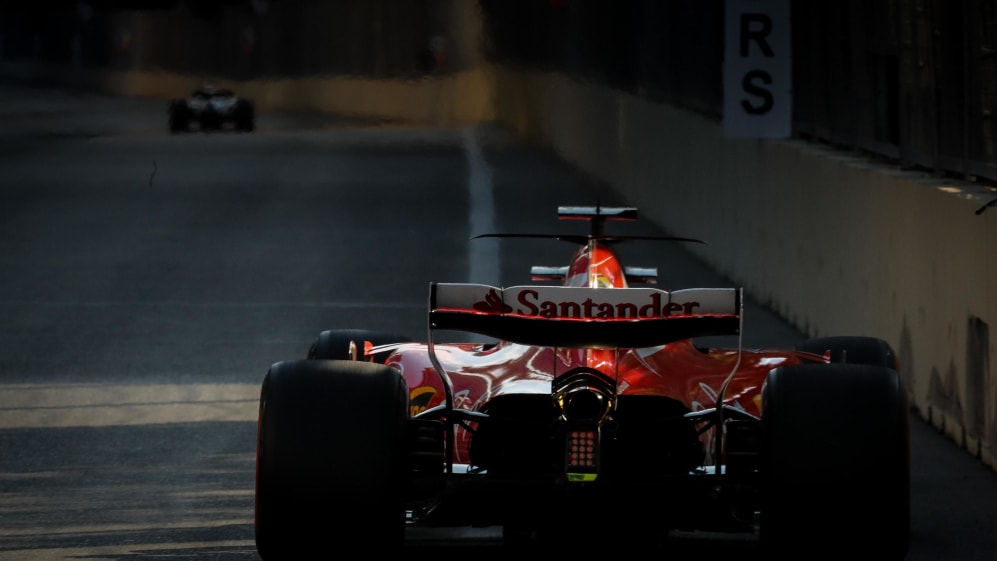 Q: What is your feeling then on the Azerbaijan Grand Prix?
SV: This track is very different, with a very specific track layout. Last year we did okay coming in second. Back then we struggled on Friday and recovered by Saturday. There were quite a few lessons that we learned and we have to find out how we will cope this year. The track last year was very smooth and it was difficult to make the tyres work. There are long straights between the corners, which makes it difficult to warm up the tyres. The corners are fairly low speed, so you put only a little energy into the tyres; hence we saw that the tyres last fairly long. From a driver's point of view it is a bit tricky, as for example you have the walls very close to you and they all look the same - meaning that you have a lot of things going on around the track, but not a lot of references while racing on it. It is not easy for the eye, so the memory of last year in regards to the flow of the track will be very helpful. It is not an easy track to get things right - as was very visible today…
Q: …it seemed like you took every possible exit today…
SV: Wrong - not every one! (Laughs) I think I missed the one at corner 15! It was not too slippery here – at least not for our car – but as I said before, it was difficult to find the right reference points and so before you kiss the wall you take the exit.
Q: Turn 8, where it goes uphill to the old part of town; that looks very tight, almost scary. How do you cope with that part – not copying what happened to Perez and Palmer?
SV: Today I've probably passed that part 60 times – and 30 times you think that you won't make it. You push it to the limit, of course, but this is the completely wrong spot to overdo it. And obviously I had to take the exit a few times. I cannot remember when I last used reverse - today I used it three times!
Q: So what is your analysis of the day?
SV: Mixed. And that doesn't really help to build up a rhythm. But I think that pretty much goes for everybody. Hardly any drivers got a lap super right today. But there is always tomorrow.
Q: How is your general feeling about your situation at the team?
SV: I feel very comfortable and feel very much at home at Ferrari. We are working well and things seem to come together. It is already a while ago that I joined the team, and since then a lot of things have happened. This year is for sure a very important year for us and we are starting to see some of the results that we tried to put in place some time ago. Hopefully this is just the beginning and there's a lot more to come.
Q: Your team mate Kimi Raikkönen has confirmed that he would support you when it comes to winning the championship. What do you make of this?
SV: I think that is due to the respect that we have for each other. For sure, at first everyone is trying to get the best result for himself, but then you look at how the season unfolds and for both Kimi and I it would be natural to back the other one should one get the chance to win the championship.