Second on the grid feels like a victory – Verstappen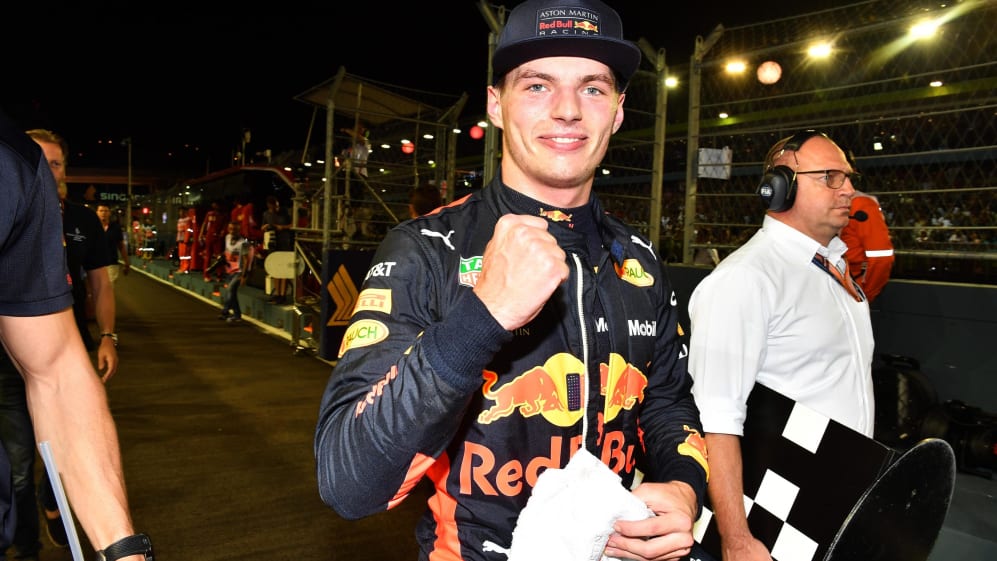 Persistent engine problems meant Max Verstappen was not in a good mood after FP3 in Singapore on Saturday. But while those continued into qualifying, the Red Bull driver delivered "the best lap I've ever done" to start second. No wonder he said it felt "like a victory".
Verstappen has been openly and consistently critical of the Renault power unit this year, as they struggled for power and reliability, but he has been more vocal than usual in Singapore, perhaps because he knows Red Bull have a genuine shot at a win - or at least a podium - around the low-speed turns of the Marina Bay Street Circuit.
Hopes of a front-row starting spot looked bleak after final practice, though, with Verstappen unhappy with the driveability and frustrated that the engine would cut out when he was pushing on track. Second, then, was a surprise in qualifying.
"It feels like a victory," said the Dutchman, who starts second for the second year in a row in Singapore. "The amount of problems I've had today, even in qualifying, with the engine, and not having a smooth run, to be second is unbelievable. It just shows we have an amazing car.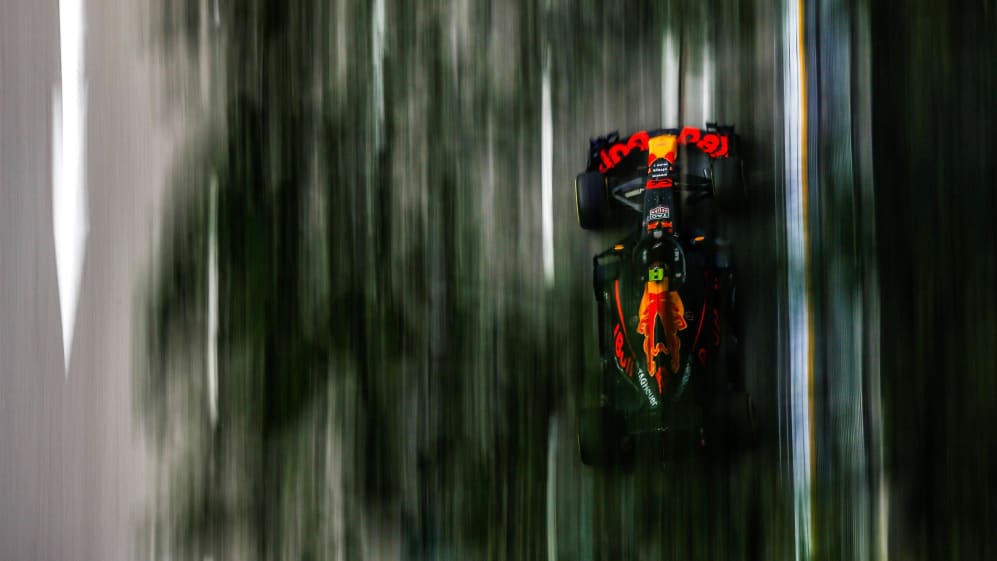 "It is totally unexpected. From FP3 onwards, I was shaking from anger but now I'm just shaking from happiness. In FP3, just so many problems. I was going into false neutral, the car was stopping on track.
"In qualifying, it was the same story so we had to detune the engine to try and make the driveability better, but it still didn't work like it should do. Going into Q3, I felt the car was working well, nothing to complain about.
"When I saw second, I was quite surprised. In my final run, I tried to push a bit more, I was two tenths up, arrived at Turns 16/17, when I tried to short shift, the engine cut out, and I had to abort.
"I'm surprised to be second with all issues I'm having. The only thing I can say is great qualifying, the best I have ever done. The car was working well, that definitely put us second today."
Does he think he has a chance to fight for top honours on Sunday, though? "Absolutely," said the Red Bull driver, whose team showed the best race pace of all based on data gathered from Friday practice.
"We just have to make sure we have a clean start and from there, everything is possible. We also have to sort out the engine for tomorrow but at least we're very happy with the car."
Red Bull chief Christian Horner added: "Unfortunately we still got driveability issues which I think without that, we could have really have had a crack at pole on that last lap with Max. He's put an incredible effort there to drive around it and nail a lap time."
It wasn't so rosy for team mate Daniel Ricciardo, though, with the Honey Badger ending up sixth, six-tenths adrift of Verstappen and 0.918s off the ultimate pace.
Ricciardo said he had a "little bit" of an issue with the engine but "it wasn't the reason why we dropped off so much pace in qualifying". Ultimately, he was baffled by the lack of speed.
"Right now I honestly don't have an answer," he said. "We were there. We made changes after FP3 this morning. As a driver you know immediately if a change works. And in Q1 it felt like it was there and ii was like 'sweet, we're going to be in this thing'.
"We saw everyone else run with it, Q2, Q3 find a second if not more. We just stayed in a stalemate and I don't really know why we were the only ones that couldn't find the time.
"I feel like you don't always get answers with race cars, and today feels like one of those."
Qualifying hasn't been Ricciardo's friend for much of this season, with Verstappen's performance in Singapore meaning he out-qualified the Australian for the ninth consecutive race.