Securing first win 'not an obsession', says Leclerc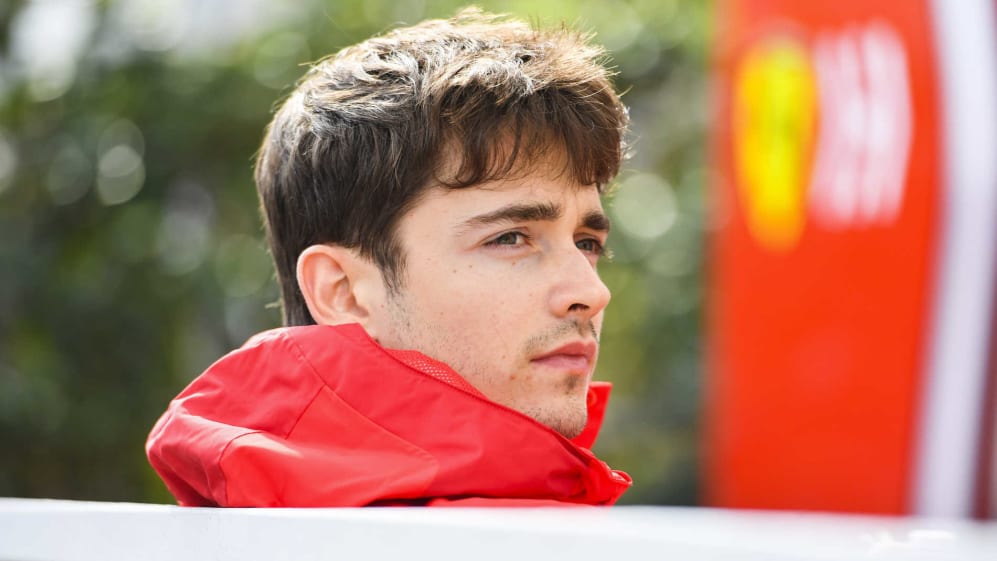 Were it not for a short circuit on the electronics controlling one of his Ferrari engine's six cylinders, Charles Leclerc would have become a race winner in only his second Grand Prix for the iconic Italian team. But despite the disappointment of missing out on his maiden win in Bahrain, ahead of this weekend's Azerbaijan Grand Prix Leclerc was keen to stress that getting his first victory under his belt is not something he is losing sleep over.
Leclerc's Ferrari failure in Sakhir paved the way for Lewis Hamilton to secure Mercedes' second straight one-two of the season, with that becoming three in Shanghai when the five-time champ once again led home Valtteri Bottas.
But speaking before the action in Baku, Leclerc maintained that it was advancing Ferrari's cause in the constructors' fight, and not chasing wins, that was his main focus currently.
"[Winning my first race is] not an obsession," said Leclerc. "My obsession at the moment is to do the best job I can in the car and extract the full potential of it and then I am sure the results will come.
"Obviously I am impassioned for this moment to happen, if it will ever happen, and I will work for that. But I am not obsessed with it and I don't think it would be a good way to approach the weekend, only thinking about the win. I am just obsessed with extracting the best from the car."
Leclerc has a strong record at Baku, having taken an emotional F2 win here just days after his father Herve's death in 2017, while in 2018 he secured his first F1 points at the track with a fantastic drive to sixth for Sauber. Asked if, given his previous success here, it would be particularly meaningful to claim his first F1 win in Azerbaijan, Leclerc replied: "It would be a good sign to have it here.
"I will give it everything and if it comes now or later, I don't know. I will try to do everything in my hands to do the best result possible.
"I feel somehow particularly confident in street tracks, [and it's] no exception here because I really love this track and driving as close as possible to the walls without touching them. This is a challenge I like as a driver."
READ MORE: Lewis Hamilton wary of Ferrari and Red Bull upgrades in Baku
Leclerc's team mate Sebastian Vettel, meanwhile, was also focusing on getting Ferrari back on terms with Mercedes – and revealed in Baku that he is still convinced that the team's SF90 challenger has the potential to give its rivals 'a very, very hard time', despite the Scuderia's current 57-point deficit to Mercedes.
"I know that some people like to put it that this is the 'turning around'," said Vettel of Ferrari's hopes for coming back at Mercedes in Azerbaijan. "I think we have a lot of races left and hopefully at one point we can look back and say this was the decider and the decisive moment. Right now, I don't know and I don't really care.
"We want to win, that's for any race we go to. I think we have a very strong package and I'm confident that if we can get it in the right place then we should be able to show that and give the others a very, very hard time."