Hamilton wary of Ferrari and Red Bull upgrades in Baku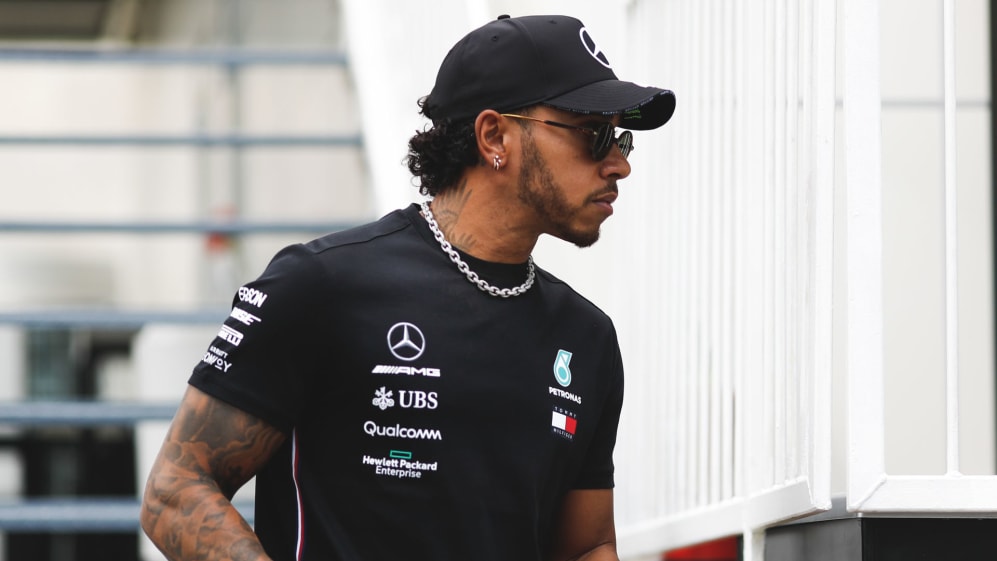 For three races now, Ferrari walkovers have been predicted only for Mercedes to come along and steal the day. But ahead of the Azerbaijan Grand Prix, Lewis Hamilton was once again talking up the Scuderia's chances – while predicting that Red Bull are likely to be in the mix around the streets of Baku as well.
Both Ferrari and Red Bull arrive in Azerbaijan with upgrades on their cars, Ferrari's shrouded in secrecy – although they tweaked the design of their floor in China to try and improve aero efficiency – while Red Bull (and Toro Rosso) will benefit from Honda's Spec 2 internal combustion engine, which promises improved reliability and a touch more power.
READ MORE: Why Ferrari should be a more competitive force in Azerbaijan than they were in China
And before the action got underway in Azerbaijan, it was all enough to persuade Hamilton that Mercedes securing their fourth straight one-two of the season could be a tough ask.
"This weekend, Ferrari should be really quick," he said. "They've got an upgrade, [and the track's] worked well for them in previous years. Red Bull, with a new power unit, should be even closer.
"I know we'll be in the mix and we'll really work towards being at the front of that mix."
Ferrari are quick on the straights, so I anticipate they'll be very, very strong this weekend
Despite Mercedes' on-paper dominance so far this year (they currently enjoy a 57-point advantage over Ferrari in the constructors' race, and a 78-point one over Red Bull) the team are aware that they'll need to maintain momentum to stay ahead of their rivals this year – and to that end, their bods in Brackley have been busy analysing ways to make the 2019-spec W10 package even stronger, according to Hamilton.
"We have understood a lot of analysis," he said. "Where our weaknesses were, where our strengths were in the last race. I hope coming here we have a better understanding already compared to what we did in the first three [races].
"But [Ferrari] are quick on the straights, so I anticipate they'll be very, very strong this weekend."