Podcast
Seidl looking to Bayern Munich blueprint to inspire McLaren resurgence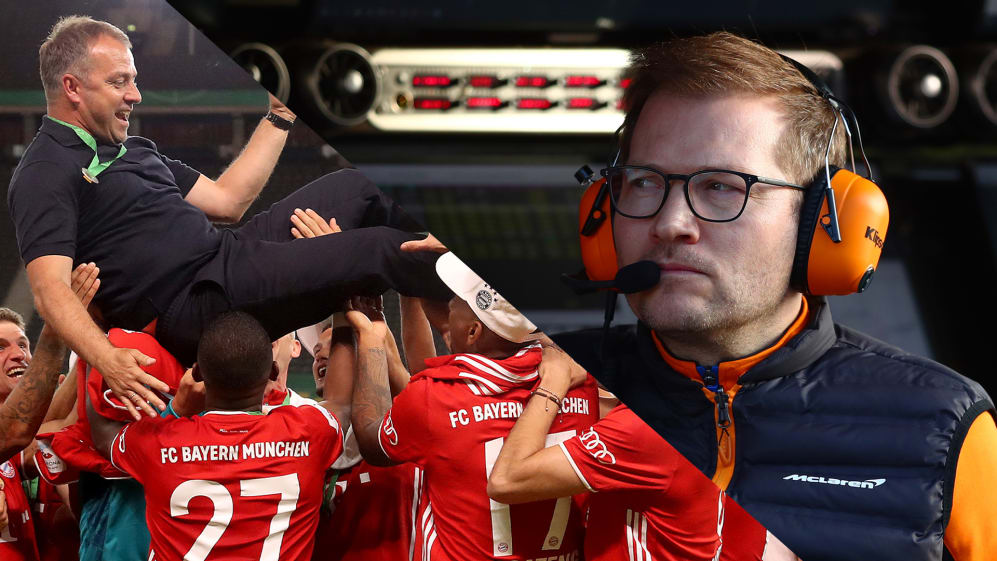 Andreas Seidl has revealed he is taking inspiration from German football giants Bayern Munich as he goes about trying to return McLaren to winning ways in Formula 1.
The 44-year-old former Porsche LMP1 programme boss told Tom Clarkson and Alex Jacques on this week's F1 Nation podcast that he is a lifelong fan of the club – who clinched the Champions League title with a win over PSG in the final last week – and says he is interested in what he can learn from their approach when it comes to running the McLaren team.
READ MORE: Carlos Sainz must be nervous about his Ferrari move after their horrific Spa pace
"It's not a secret that I am a big football fan. I have been a big supporter since I was a kid of FC Bayern Munich," he said. "Seeing what this club did this year, winning the treble, is something that I followed very closely. I'm obviously very happy that my club could even win the Champions League at the very end."
Bayern Munich's coach Hansi Flick stepped into the club's management position in November 2019 after they had a difficult start to their season. It was a move that paid off handsomely as he led them to three trophies, including that prestigious Champions League win - and Seidl, who joined McLaren as Team Principal in 2019, said he was keen to learn from their success as he works to get the Woking team back up the F1 grid.
"I'm quite interested in what's happening in these different sports in terms of dynamics. It's interesting to see their difficult start to the season and after making the decision to change the coach to Hansi Flick, how they managed to turn around things and switch [on] the focus.
"Hansi Flick is a coach that I admire. How he deals with the daily challenges of this job in public and also how he works with the players, with these superstars, is something I admire a lot," explained Seidl.
READ MORE: 'I am not happy' – Sainz furious after engine problem wrecks his Belgian GP for second year in a row
"Still doing the sprints from the front to the back, no blaming culture and so on… that's something I look at quite a lot as well, because in the end that's something I try to establish here at McLaren.
"It's important for a team if you want to progress, if you want to get better, to make sure once mistakes happen – and mistakes do happen – that you do not waste energy too much into finding out who was the one who did the mistake."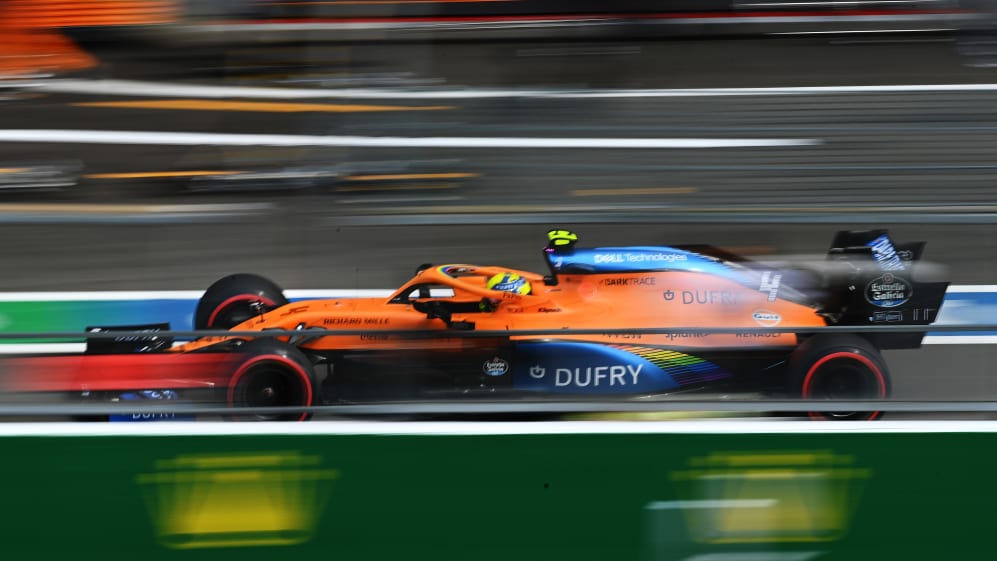 A football team may consist of 11 players on the pitch at any one time, but Seidl says he sees every single McLaren employee, from drivers Lando Norris and Carlos Sainz to everyone working at the factory, as part of a sports team.
"That's also how I approach my job and how I see also the Formula 1 team. We are a big, big sports team with 600-700 employees and I consider each member as a member of a sports team," he continued.
"When something goes wrong you need to see it as an opportunity to come back stronger; that's something I admire when you look at the Mercedes team - these guys seem to be able to pull it off each time and if something goes wrong they manage to come back stronger the weekend after. That's something I admire… we try here at McLaren to install exactly the same."
Here the full interview with Seidl, plus former Ferrari F1 world champion Jody Scheckter discuss what's going wrong with his old team in this week's F1 Nation podcast in the player above, on Spotify or Apple Podcasts