Opinion
Carlos Sainz must be nervous about his Ferrari move after their horrific Spa pace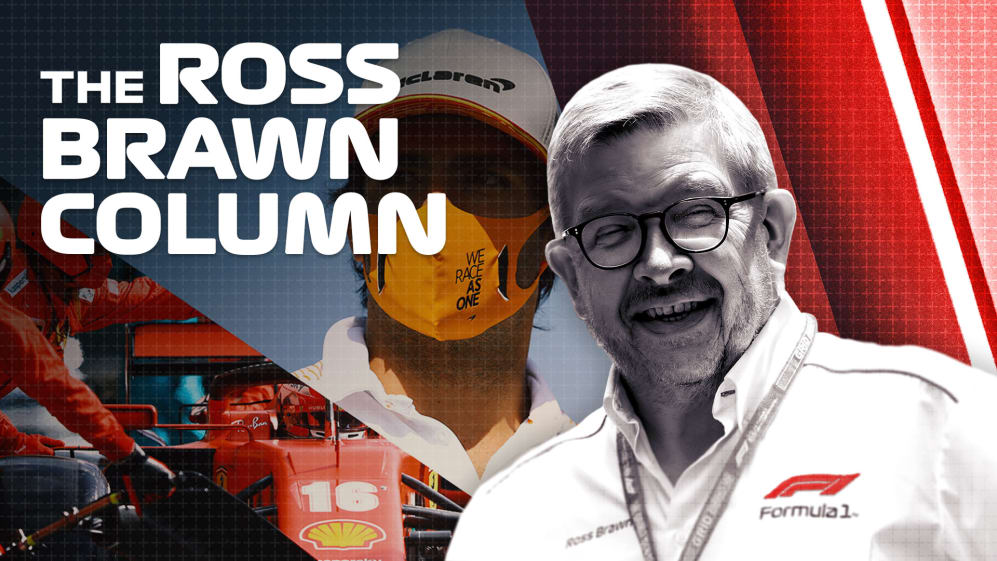 Not for the first time – and certainly not for the last – Lewis Hamilton delivered a masterclass over the course of the Belgian Grand Prix weekend to secure his fifth victory of 2020. Formula 1 Managing Director, Motorsport, Ross Brawn discusses the key talking points from the race…
Hamilton driving better than ever
I'm running out of superlatives to describe Lewis' form this year, the Mercedes driver putting in another exemplary performance from the moment he arrived at Spa and hit the track on Friday to when he saw the chequered flag on Sunday afternoon.
READ MORE: Hamilton takes masterful fourth win at Spa from Bottas as Ferrari finish out of the points
What has been so impressive about Hamilton this season is his ruthless consistency. He is driving better than he ever has and is able to do that race weekend in, race weekend out. There are plenty of moments of brilliance, too, his lap in qualifying just another fine example.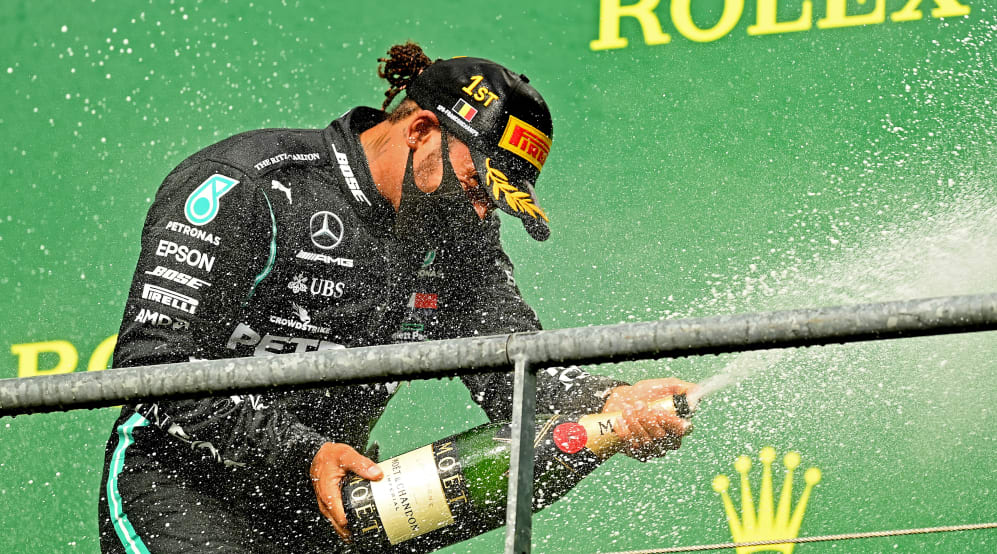 Ferrari speed at Spa was horrific
I've been in a situation like Ferrari have found themselves in at Spa, where you don't get tyres to work, the temperature doesn't come and the drop off in performance is dramatic.
ANALYSIS: How and why are Ferrari so far off the pace in Belgium?
Regardless of what people say about the deficit they may have with the engine following the technical clarifications, you don't lose 1.3s per lap from one year to next in that metric alone.
They just couldn't get the tyres in the zone. The fact it was colder at Spa would not have helped either.
When that happens, the performance drops off and looks horrific. If they can make that step and get the tyres working properly again, I think the performance will snap back in. They still won't look race-winning, but it will become more respectable.
Renault impressive and looked very competitive
This was a great result for Renault. Daniel Ricciardo was particularly impressive, the Australian having brilliant pace from Friday practice through qualifying and into the race. His speed at the end of the Grand Prix was stunning, as he took fastest lap, and that will do wonders for his confidence and that of the team.
READ MORE: Ricciardo buzzing after 'big' final lap gives him extra point to go with fourth place
The conundrum the team are facing is the inconsistency of their performance. The car looked very competitive this weekend, and yet, in the last race in Barcelona, it wasn't very good. That's their challenge. They need consistency if they are going to truly complete. That's the next step they have to make.
But take nothing away from them this weekend, this was a very striking performance.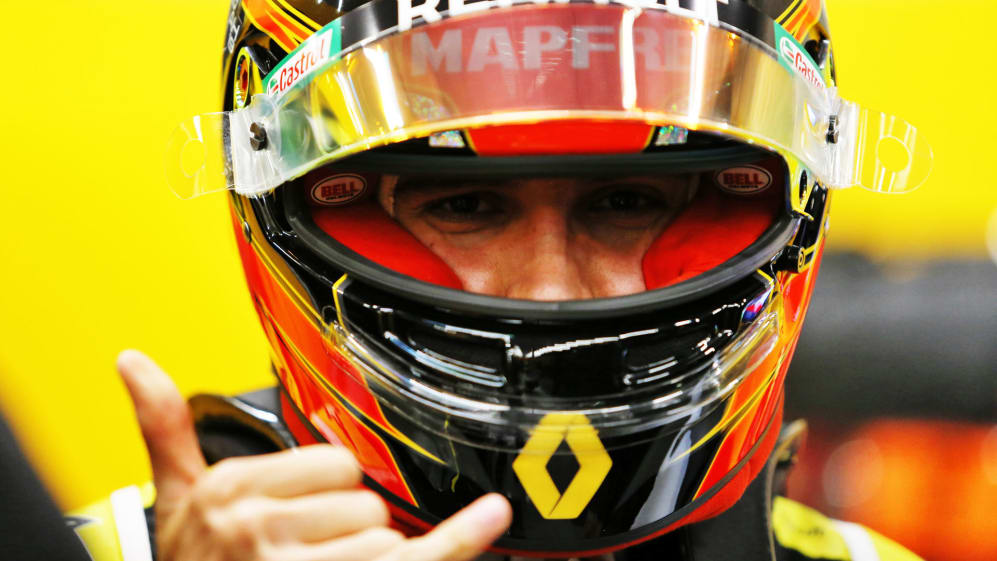 Sainz must be nervous about his Ferrari move
Carlos Sainz hasn't had a lot of luck in Belgium of late and he drew the short straw once more as a power unit problem led to an exhaust failure that prevented him from taking the start.
This has been a tough year for him, but he's a pretty positive guy. He's a very strong character, his career has been no easy ride after all. I've always rated him, I think he's a great driver and he'll manage this situation.
But what looked like a dream move to Ferrari next year isn't looking too good right now and inevitably, he must be nervous about his prospects next season.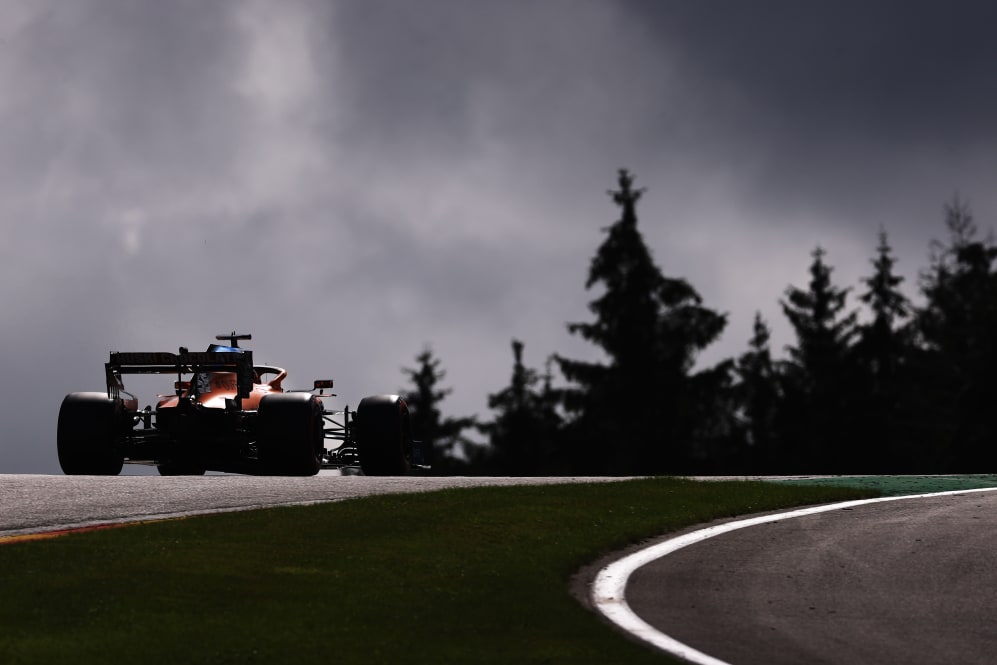 Giovinazzi crash highlights safety advances
The FIA will, as always, analyse the incident to try and understand what happened and why a wheel assembly broke loose. They have done a tremendous amount of work to stop wheels coming off, including introducing twin tethers with much stronger attachments.
READ MORE: 'I was pushing too much' – Giovinazzi explains second big Spa crash in two years
That accident was horrible and it was one of those situations where, though it wasn't so relevant in this case, we are glad we have safety devices like the halo. It was such a relief to see George and Antonio get out of the car unscathed.
It is testament to the progress that has been made in the safety of F1 cars in the last 20-30 years, but safety is something we must never take for granted.
Bahrain '2' an opportunity to try something different
I'm sure the usual track configuration we use in Bahrain will deliver a cracking Grand Prix but holding two races there has given us the opportunity to use a layout which is completely different to any of the tracks we have run.
The 'oval' circuit is not a classic Grand Prix configuration, but I suspect it will present quite a challenge to the teams and drivers to manage both qualifying and the race, and I am expecting a lot of action.
READ MORE: Teams looking forward to 'chaotic but entertaining' challenge of racing on Bahrain's outer circuit
It's going to be a busy race, with sub one-minute lap times, running to more than 80 laps. Traffic will certainly be an issue and there will be opportunities to overtake, too. It might look simple, but I expect it will be quite challenging to get the lap times out of it.
It was great to announce four more races earlier this month to bring the calendar to 17 races. This year, we've turned a problem into an opportunity, and we're racing at tracks, which for various reasons, we wouldn't normally go to such as Istanbul, Portimao, Mugello and Imola.
These are great tracks, which deliver great excitement. And I'm proud of what we have been able to do. We have got to make sure we are super diligent and maintain our protocols. Complacency mustn't creep in. We don't want countries to be nervous about F1 coming, but we're incredibly excited and very proud of what we've achieved so far.
READ MORE: Monday Morning Debrief - How two crucial choices by Red Bull blunted their attack on Mercedes at Spa