'Sensational' Verstappen 'extracted every ounce' of pace in Russia, says Horner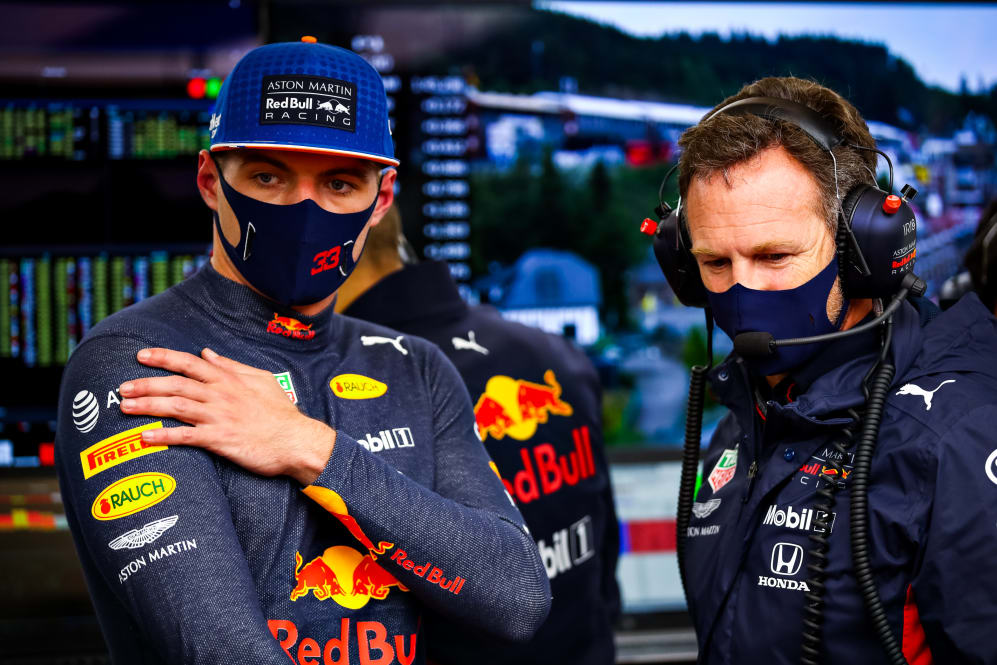 Red Bull's RB16 is clearly no easy car to drive, but the Russian Grand Prix on Sunday was yet another example of Max Verstappen's supreme ability to – in the words of Team Principal Christian Horner - extract "every ounce of performance" out of the car as he took second…
Sochi is Mercedes country, but not only did Verstappen split the Silver Arrows on Saturday, but he held onto that position on Sunday – helped in part by Lewis Hamilton's double five-second penalty – to give Red Bull their first ever podium in Sochi.
READ MORE: Sochi layout 'accentuated' Albon's issues with RB16 says Red Bull boss Horner
"Mercedes had a faster car than us this weekend," said Horner. "Obviously we benefited from Lewis' penalty, but I think Max has just extracted every ounce of performance out of the car throughout the weekend. Our best result here in the six years we've been coming, so pleased with the drive from Max."
The RB16 simply isn't suited to the street circuit vibe characteristics of the Sochi Autodrom, with Red Bull struggling with clipping – where their Honda engine runs out of battery deployment, and thus power, at the end of the straights.
However, with Verstappen's supreme ability combined with ruthless efficiency from Red Bull – they clocked the fastest pit stop of 2020 with the Dutchman in a time of 1.86s, a fraction off their world record set in Brazil last year of 1.82s – Red Bull maximised their result.
Verstappen, who turns 23 today, ended up 1.1s quicker than team mate Alex Albon in qualifying, and finished a staggering 90 seconds clear in the race, with the Thai driver finishing 10th and not far off being lapped.
READ MORE: Jolyon Palmer's Analysis: The Russian GP proved Sochi's Turn 2 needs a rethink for next year
Is Verstappen outperforming the Red Bull right now? "Well the car will only go as fast as somebody can drive it," said Horner. "We know that Max is driving at a very high level, we know that Lewis is capable of doing the same.
"Max's [qualifying] lap in particular was sensational, and absolutely no mistakes [in the race] at all. It was a very mature and measured performance."
Verstappen's second further cements his third place in the drivers' championship, his points tally of 128 exactly double that of Albon's after 10 races, with seven still to go.