Feature
SERGEY SIROTKIN - The fight to prove he belongs in F1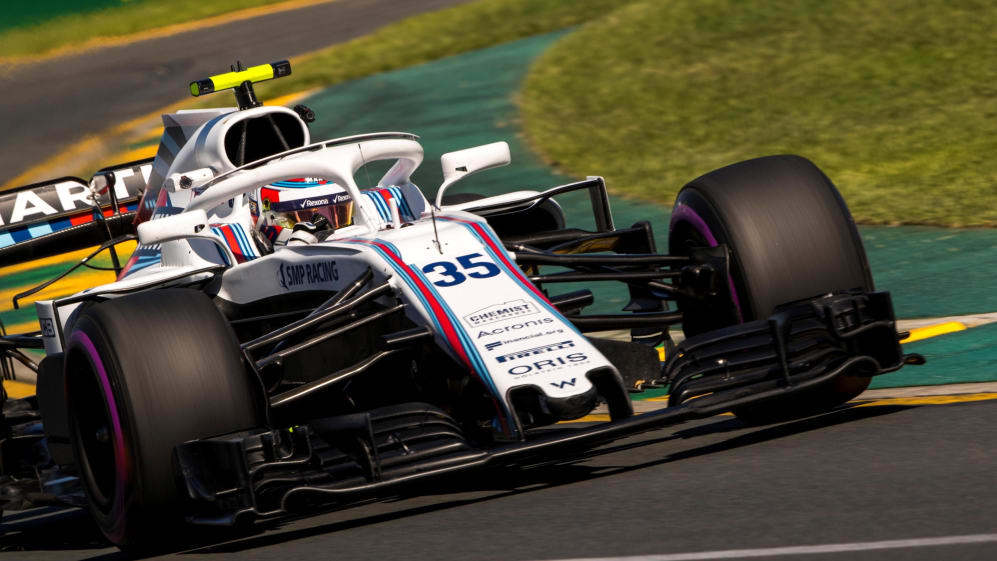 Being a rookie in modern day F1 isn't easy. Doing so in a car that is slowest of all, with a team that has undergone a series of personnel changes makes life even harder. With that set of circumstances, it's unsurprising Sergey Sirotkin has yet to score a point. But as he explains to Lawrence Barretto, the pressure isn't getting to him. He believes in his ability and has the stomach for the fight…
Sirotkin was fighting against the odds even before he got the drive at Williams. Robert Kubica was the target. The Russian wasn't even a contender until just before the post-Abu Dhabi Grand Prix test. But then he got in the car and took his opportunity. The team were impressed and after a thorough analysis of his data versus Kubica's, they deemed he was the best option to partner Lance Stroll.
Despite having an inexperienced line-up, Williams were hopeful of a solid season. This year's car would be the first designed under the guidance of Chief Technical Officer Paddy Lowe. It was a dramatic change in philosophy, a move intended to release the team from the shackles that had held it back, particularly in low-speed cornering. Fighting the top three – Mercedes, Ferrari and Red Bull – was unlikely, but racing at the front of the midfield should have been possible. But that has not happened.
The 2018 campaign has been a nightmare for Williams. They've gone backwards. In fact, they're so far back they now find themselves propping up the constructors' championship they have won nine times in the past. Lowe has instigated a recovery programme to cure the problems that have afflicted them in the opening seven races – but he and the rest of the team concede it will take time for those changes to translate into performance on the track.
That's not ideal for Sirotkin. He wants to prove he deserves his place in F1. But that is difficult when you have a car that is lacking in so many areas. "It's been tricky," Sirotkin, 22, tells Formula1.com. "We're not scoring the results and the pace is not where we expected it to be. It would be easier to come in and get in a car which is easy to drive and ready for the points.
"But I quite enjoy this challenge, working with all the guys and staying united to improve the situation. It's a team effort. I feel like I'm playing my role there. Once we sort things out and get the results, we will feel like we have really worked for it."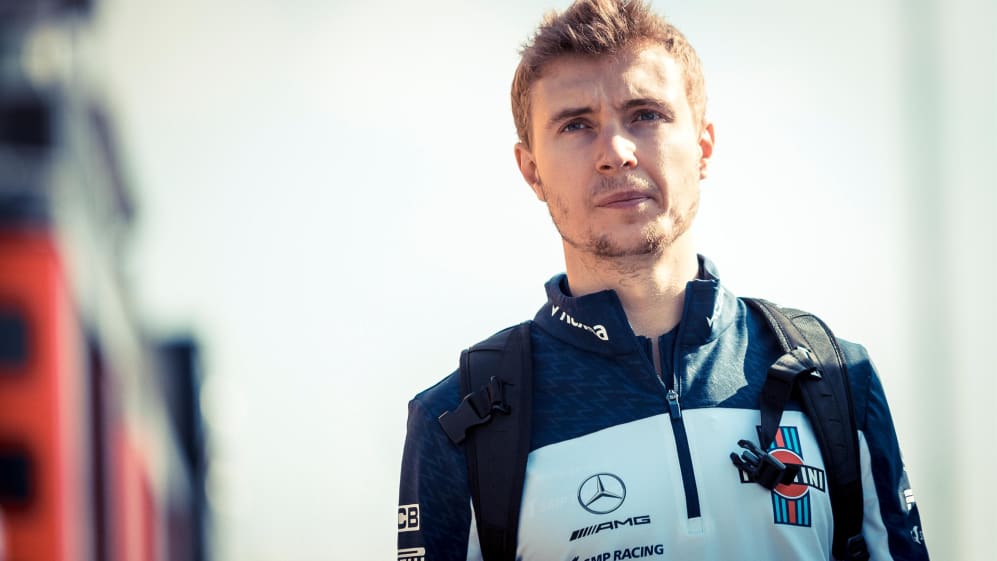 Sirotkin's work ethic is hugely impressive. The Russian was in the factory almost every day between his contract being announced and the first day of pre-season testing. He bought a flat in a market town just 20 minutes from where the team are based in Grove, Oxfordshire. Even with the travelling, he spends almost all the time in between races working at base.
"Sometimes, I'll pop into the factory to have lunch with the guys, get some training done and head home," he says. "Other times, I'll be there all day with meetings, time in the simulator and training. I enjoy it, seeing the guys, having some jokes.
"Sometimes, we do group training with the engineers and mechanics. I was joking with my coach that after coming back from Monaco, it was the first time I'd seen my flat in the daytime. Before that, I was leaving early in the morning and coming back late in evening, so I never saw it in the daytime from my place!"
That approach has gone down very well at Williams. The team have been impressed by the way he's worked hard to integrate himself. He is willing to do what it takes to get the most out of the car. His passion is showing through. Those attributes endear him to the team. They know that he will do everything he can to make the best of the car they are spending long hours trying to improve.
Sirotkin brings financial backing, through SMP Racing. He's not ashamed of that fact but it has led to him having a pay driver tag hung around his neck. That is unfair. Yes he is a product of SMP's young driver programme, which covers Russia, Eastern Europe and Scandinavia. But they have almost 1,500 hopefuls on their books and Sirotkin is the first to make it to F1. He has talent. And SMP will only have backed him if they thought he was good enough to deliver in F1. They want to prove their system works.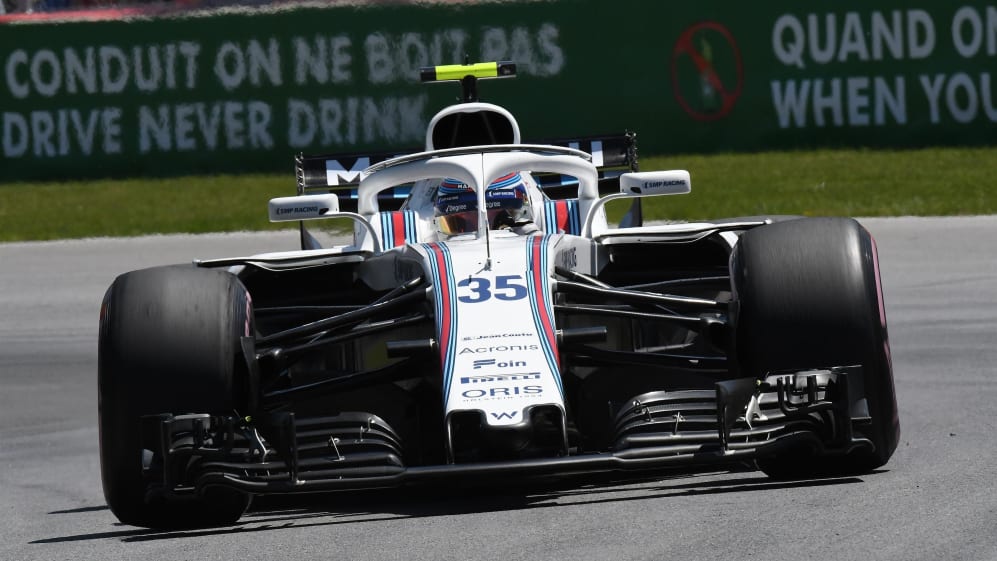 With that comes pressure. While he says doesn't feel it, he does admit there are times when the lack of success on track has played on his mind. "I don't feel any pressure," he says. "I know it's there. There are times when you can't fall asleep at night, especially now – I haven't got any points. But we're not in a position to worry that much about points.
"It's not the push for points which wakes me up in the morning, it's a passion for what I'm doing. Spending a year without racing last year reminded me how much I love it. I really missed it. It was like someone took a big part of your heart out. So just being back in a car is a big excitement."
As long as Kubica remains part of the team, in his role as reserve and development driver, there will be chatter about whether he will be drafted in to replace one of the drivers. Does Sirotkin feel threatened by the one-time Grand Prix winner's presence? "No, not at all. We all know what position he is in the team. I have a very good relationship with him, despite what many people may think. He's a very nice guy, very open, very friendly.
"He reminds me a bit of me last year at Renault, when sometimes you feel it's unnecessary [to be there], but you are still there trying to understand things. Even if you're not driving the car, it's still interesting. It's why I give more respect to him. Many people may not expect me to say this, but I'm quite happy to have him in the team. It's good to have a wide range of thoughts."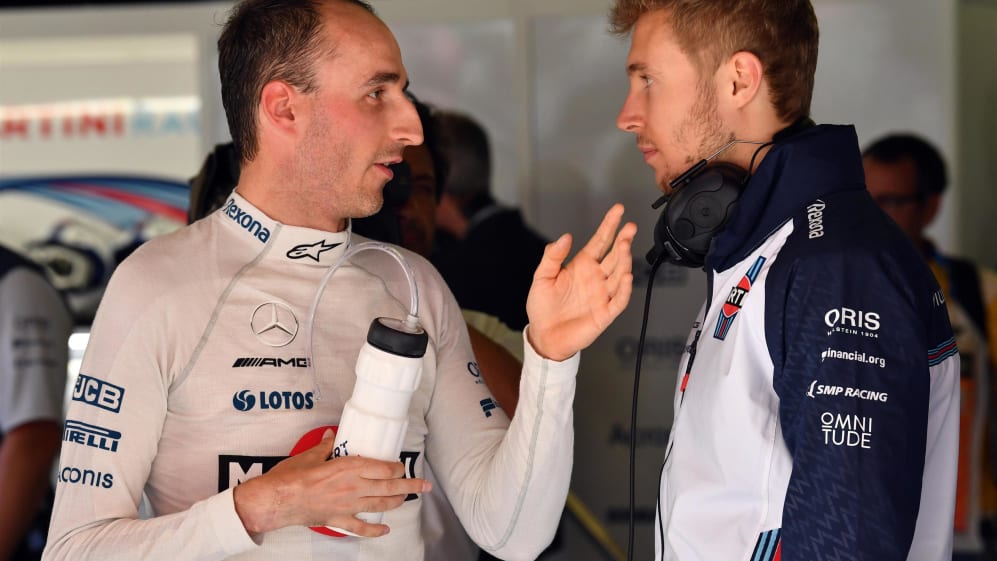 Sirotkin is leading the qualifying head-to-head with his team mate 4-3, but has only once finished ahead in the race on the four occasions they have both seen the chequered flag. And while Stroll has scored four points, with eighth in Baku, Sirotkin is yet to get off the mark.
But look beyond the results and Williams feel he is doing a very strong job. He is getting very good feedback from his engineers. Deputy Team Principal Claire Williams says she has "no complaints" about the Russian's or Stroll's performances so far this year.
"It's not easy when you're quite a young driver in Formula 1, having to drive a car that they are having to drive, to go out in qualifying, to go out in the race, knowing that they're probably going to be at the back," she adds.
Does Sirotkin believe he is doing enough to prove he belongs in F1? "Sure, I could say yes," he said. "But I don't feel nice to say such things about myself. First I want to do a good job enough to make it visible. Then I want someone to tell me I'm doing a good job, not me trying to say I'm doing a good job." It's still early days, of course, but it's that kind of mentality that gives him a fighting chance…