Feature
Seven key questions ahead of the race in Brazil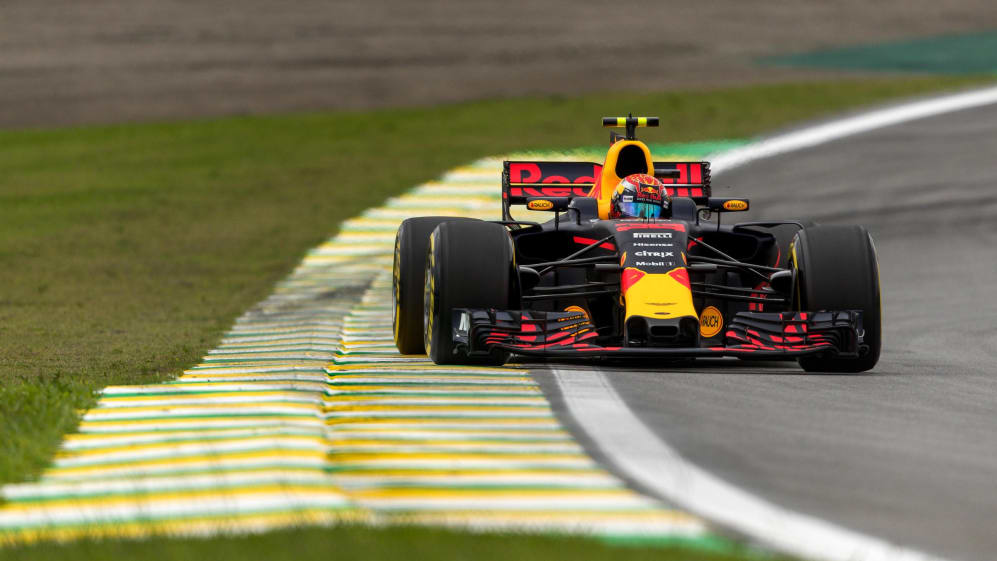 What can Lewis Hamilton do from the back of the grid? Will Max Verstappen shine as he did here last year? Or is Valtteri Bottas set to convert pole into victory? We consider these and the other key talking points ahead of this afternoon's Grand Prix in Sao Paulo...
What can Bottas make of his big chance to shine again?
Valtteri Bottas has admitted to struggling of late to set his Mercedes up as well as does team mate Lewis Hamilton. But Mexico marked an upturn and here he's been pushing the newly crowned champion all through practice and was the star when Hamilton made his error at the start of Q1.
So can he win, and further narrow the 15-point gap that separates him from runner-up elect Sebastian Vettel?
"It was so close in qualifying, as it always tends to be in Brazil," the Finn said. "I knew going into the last run in Q3 that I had to improve if I wanted to be on pole."
He had lapped in 1m 08.442s on his first run, but Vettel had beaten that with m 08.360s.
"I could feel and see that I was improving corner after corner. It's such a good feeling to get everything together in the end. It was very unfortunate that Lewis wasn't there for Q2 and Q3. So it was up to me to deliver for the team, and I'm very happy that I could."
As Vettel failed to improve, Bottas' jump to 1m 08.322s secured him his third F1 career pole by 0.038s.
"It's going to be important to have a good, clean race, but it won't be easy, the Ferraris are very quick as well," he added. "Turn 1 and 2 are always tricky in Interlagos, but hopefully I will get a good getaway so there won't be any issues. It's only my third pole position, so I will very much like the view from the starting line."
Throughout practice the Mercedes have shown speed on both short and long runs, and expect to be in the ballpark with Ferrari and Red Bull on race pace.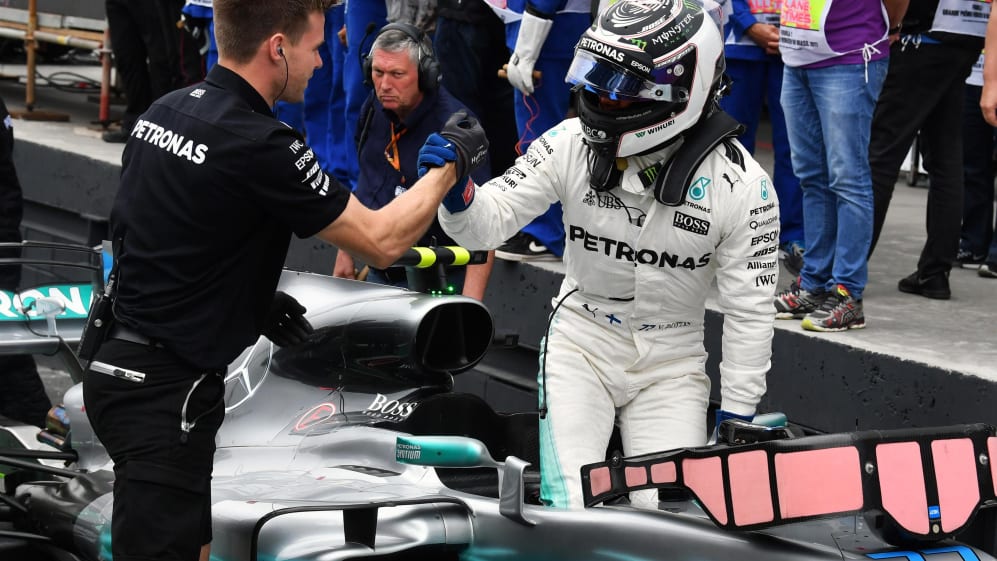 Can Vettel finally take win number five?
He's been waiting since Hungary to win another Grand Prix in 2017, and Interlagos surely presents Sebastian Vettel with his best opportunity since Shanghai to take number five.
Of course the big prize has gone, but honour and pride are at stake here, and triumphing this afternoon would allow Ferrari to go to the season finale in Abu Dhabi in a fortnight's time with their heads up.
After setting the pace in the first runs of Q3, he admitted "chickening out" under braking for the first corner on his second run and thus losing time he could not make up thereafter. But Vettel was in confident mood afterwards.
"Three hundredths," he mused. "You always think there's some place you could have got that. But I'm confident we have the pace, especially on the long runs. I think it's more of a surprise today that we got that close. If it's that close, you obviously wish to be ahead but tomorrow should be a good race. We will see what happens. Interlagos is always special, there's always something that happens in the race so let's stay out of trouble and have a good race."
Regarding keeping his runner-up slot, he added: "Obviously, we were on target to win; obviously that's not any more in reach so the maximum stimulation we can get is to finish second, so that's what we try to do. If we don't manage to do that then we've failed. So we've failed once this year already, I don't want to fail again. The motivation is very high to make sure we stay ahead and we beat Valtteri tomorrow and in Abu Dhabi."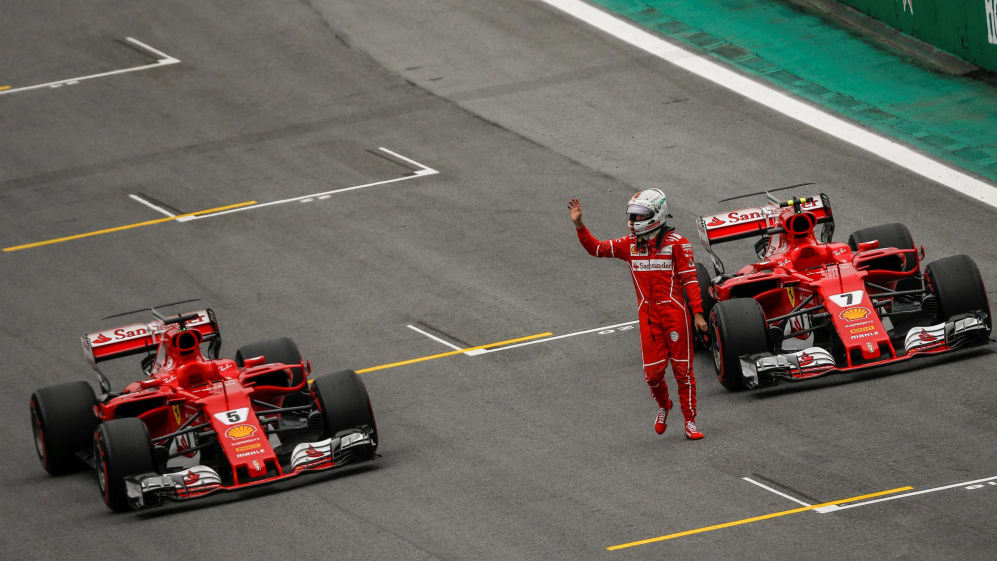 Can Verstappen pull off another win?
Max Verstappen said he believes the half-second gap to pole position is down to the deficit Renault's engine has against Mercedes and Ferrari when they turn their power units up for qualifying.
"I looked at the GPS data and we're definitely missing half a second on the straights - and that's the gap," he said after qualifying fourth, the last ace below 1m 09s.
"We could improve the balance a little bit, but looking at it afterwards, it was still not too bad compared to the pole guys. We knew it was going to be more painful on this track and I think it showed again. If you look at sector two, where the corners are, we only lacked eight hundredths, and there is still a bit of a straight going on. Maybe just one or two corners where we could have been a bit better, and the rest we lost out on the straight."
He believes Red Bull will be pretty close to the race pace of Mercedes and Ferrari, but so much could rest on getting a terrific start and grabbing track position from the get-go.
"In the race we should be closer, but if it's going to be close enough, I'm not sure."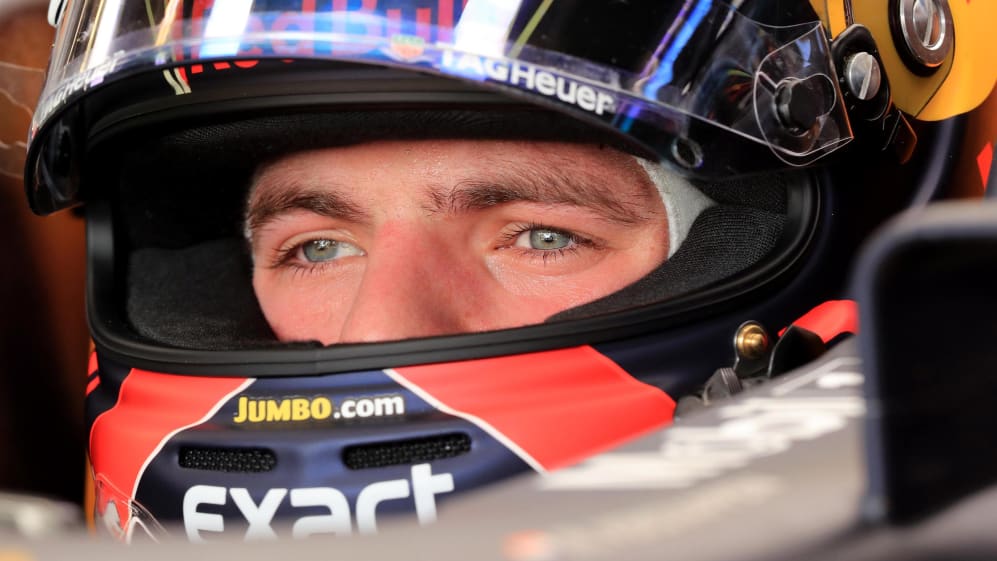 What can outsiders Ricciardo and Hamilton hope for?
Verstappen's Red Bull team mate Daniel Ricciardo deliberately qualified on the soft Pirelli tyre, believing it better suited to his RB13 than the supersoft. Of course, his 10-place grid penalty for a change of MGU-H has dropped him down from fifth in the line-up, prompting selection of the more durable rubber in the hope of out-running some rivals in the early stages and making up ground before fitting the faster tyre for the point where his fuel load has diminished and he can thus make up ground on performance.
"It kind of felt like the soft was better for me, I wish I would've had more sets in Q3 and left the supersoft at home," said the Australian. "Normally from a soft to supersoft you gain front grip - the supersoft is easier to get the bite. But if anything, that was the problem with my supersofts, I had less on the front, so it was frustrating.
"We start on the softs so hopefully that helps us tomorrow. I've got to try and charge through the field and I think we'll have a good race car. Lewis is starting behind me so we'll see; if Mercedes is as quick as they have been all weekend I might see if we can get a bumper on the front of Lewis' car and he can push me up the field."
Hamilton took his first-lap error philosophically, even though it means a second race in succession in which he must fight back from the tail of the field. But at least here you can overtake, and his Mercedes has displayed good short- and long-run pace all weekend so he should be able to make up ground more easily than last time out – even if, as expected, Mercedes choose to start him from the pit lane. He also has an open tyre choice, so will likely follow a similar strategy to Ricciardo's.
"I'm not really sure what happened, it all happened very quickly, but I take full responsibility," he said of his crash in Turn 6 after the rear end snapped sideways suddenly and put him in the tyre wall.
"Challenges are what make life interesting and overcoming them makes life meaningful. It is unfortunate - but it is what it is. I am just going to try to take the bubble of negativity that comes from that experience, learn from it, and move forward. Years ago, I came from quite far behind and had a great race, so I will try to have as much fun as possible."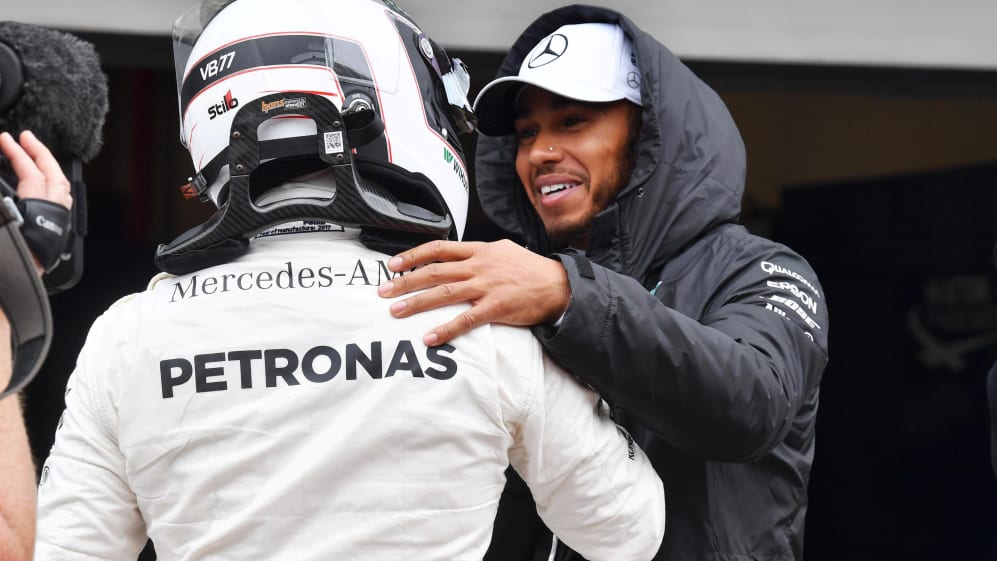 Can Massa go out on a high at home?
Felipe Massa qualified 10th for his last Grand Prix in his homeland, but expected a lot more after running fourth in Q1 and seventh in Q2.
He claimed that Carlos Sainz deliberately impeded him in Turn 4 on his first run in Q3, forcing him to abort it following a big oversteer slide (a claim Sainz refuted).
"I was so happy with the car in Q1 and Q2, and unfortunately in Q3 I had a driver, Carlos Sainz, disturbing my lap on purpose," he claimed.
"And I think that's really amazing, because when you have a mistake from the engineer or maybe didn't know the car was coming, it can happen. But on purpose, no.
"I even spoke to him and said 'This time you disturbed me on purpose, you knew I was coming'. And he said, 'Yeah, I knew, because you disturbed me yesterday in the long run.'
"He did it on purpose and for me that is completely unacceptable, and this disrupted my qualifying to be maybe four of five positions in front."
On his second lap the emotional Brazilian made a couple of small mistakes and wasn't able to improve, but the Williams FW40 has the potential to charge in the race and he wants nothing more than to go out in style.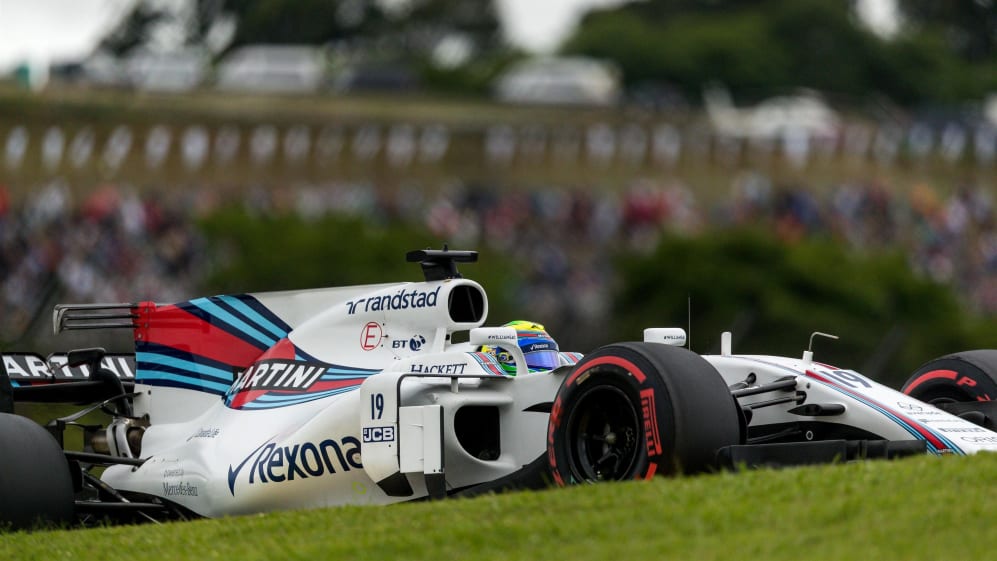 Do Renault still have a chance of fifth place?
Renault currently lie eighth in the constructors' championship, 28 points off fifth-placed Williams, and that is the position that the French marque covets. If they have a reliable race – and given the way things have gone in 2017 that is a big if – Nico Hulkenberg and Carlos Sainz in seventh and eighth places on the grid could fight perhaps for fifth and sixth with a slice of luck. That would garner them garner 18 of those 28 points if Williams don't score, setting the fight up for a dramatic denouement in Abu Dhabi.
That's a little fanciful, but the R.S.17 usually has good race pace and both drivers are naturally quick.
"That was a good qualifying effort today and I think it was as good as it gets from the car here. We had some nice laps at the end of Q3 so I'm happy with that," Hulkenberg said. "Of course, I would have liked there to have been a little more rain to mix it up a bit, but that wasn't to be.
"The name of the game tomorrow is to get to the chequered flag and to get points. We have reasonable race pace so it should be a good battle with Force India, McLaren and Williams."
Sainz dismissed Massa's claims, and said he'd had a good day.
"I'm feeling more confident with the car and today was definitely a step forward from previous sessions. There's still scope for improvement and adaptation, but to be in Q3 for the third time with my new team is a positive experience. Points are definitely the target tomorrow. It's going to be an interesting race with Hamilton and Ricciardo fighting back, but we have the pace, so we just need to keep pushing."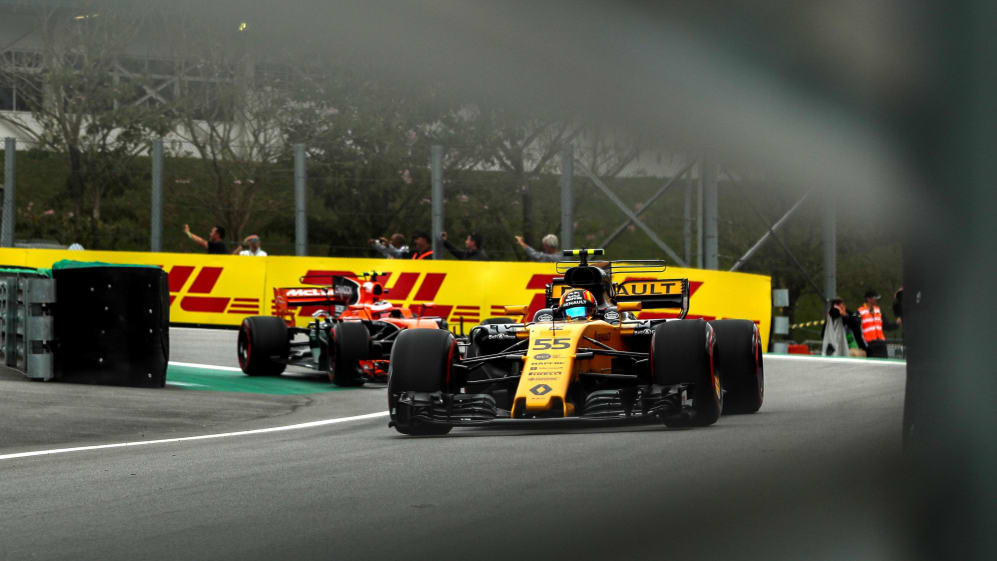 What are the best strategies?
Conditions were much cooler on Saturday than they'd been on Friday, and that helped the performance of Pirelli's supersoft tyre. Valtteri Bottas' pole lap was the fastest ever done at Interlagos. It'll be warmer again for the race, however, so it'll be interesting to see if the respective performances change again.
Pirelli believe that a one-stop strategy is the most likely option, but two is a possibility too, depending on wear and degradation rates.