Feature
Should Ferrari change their approach to avoid driver disharmony?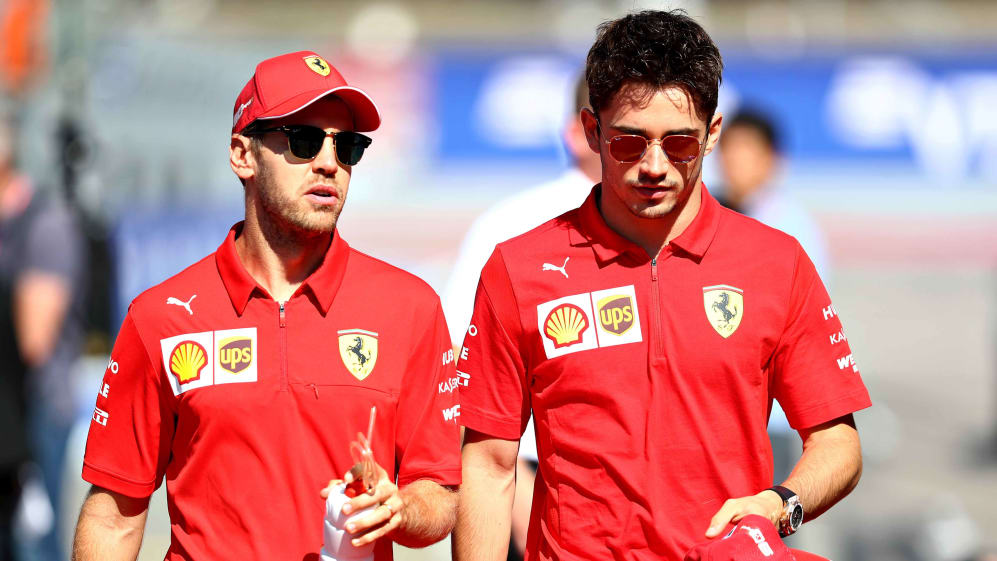 Oh to have been a fly on the wall in the meeting between Sebastian Vettel and Mattia Binotto, described as "positive and constructive", at Maranello this week, just days after the four-time world champion controversially ignored a direct team order to yield the lead to team mate Charles Leclerc in Russia.
Leclerc eventually got ahead on track as a result of Ferrari's decision to pit him earlier than Vettel, which subsequently gave him the undercut. For the record, Ferrari deny they used that strategy to make the swap happen.
But when Vettel retired on track after his pit stop, it caused a Virtual Safety Car that ended Ferrari's hopes of a one-two and also inadvertently stole the victory from Leclerc as it gave a free pit stop to then leader Lewis Hamilton.
Binotto chose his words carefully after the race, even saying that he could understand why Vettel did what he did. You would imagine this was a discussion point when they caught up this week. But can they afford for him to do that again and put another strong result at risk?
No is the answer, not if Mercedes remain as operationally slick and harmonious, not if Ferrari want to have any hope of winning a first world title in more than a decade next year, the last season of Vettel's contract with the team.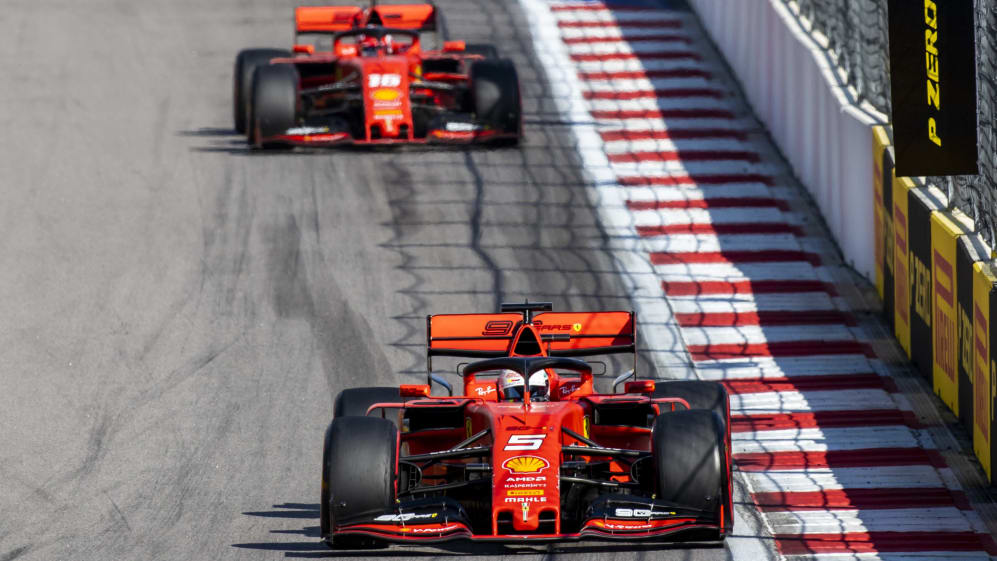 Ferrari's current approach
Charles Leclerc and Sebastian Vettel are currently free to race, provided they are responsible in wheel-to-wheel situations and respond to team orders when required during a race to help the team maximise the result. It's a fair approach, and one that's mirrored up and down the grid - including at rivals Mercedes.
The trouble is, Leclerc and Vettel haven't given Ferrari much reason of late to think they will respond to what's asked of them, or agreed in advance. Sure, we haven't seen them properly go at it with each other on track, but their aggression towards rivals has been uncompromising.
Leclerc obeyed team orders early in the season, when Ferrari said they would back Vettel in 50-50 situations given his experience, and so did Vettel in Monza when they agreed to take it in turns to tow each other in qualifying.
But in that same qualifying session, Leclerc did not return the favour to Vettel, leaving the latter furious. There was similar fury inside Leclerc's helmet when Vettel refused to budge in Russia.
Leclerc will also have had the added frustration that Vettel benefitted from a powerful undercut, which no one expected, in Singapore that gifted him the win after Leclerc comfortably led – and Ferrari opted not to swap the drivers back.
Vettel has form when it comes to ignoring team orders, most famously in the 2013 Malaysian Grand Prix, better known as "multi-21 gate", when he ignored their instruction to stay behind race leader and team mate Mark Webber and passed him anyway.
They need to trust each other and while Leclerc has said publicly said "the trust is unchanged" between the two, will he think twice when being asked to help Vettel in return for the German giving a place back at a later stage?
Similarly, will Vettel, who felt let down by Leclerc in Italy, trust that Leclerc will play the team game now after what he did to the Monegasque in Russia? The answer to both questions probably lies somewhere in between yes and no.
That gives Ferrari a headache, because while they have the fastest car at this stage of the season, Russia was proof that that is not enough to clinch a victory or clinical one-two, with Mercedes a well-oiled machine ready to pounce.
If Ferrari's strategy is compromised and they're having to manufacture moves because their drivers won't play ball with simple team instructions during the race, it's going to be difficult to push home that advantage.
Back to the future?
In the early days, Enzo Ferrari used to like his drivers to compete hard until a natural number one driver emerged. This position later softened to naming a dedicated no.1 and no.2, on paper if not publically. It's a strategy which prevents drivers from taking points off each other as they potentially both race for the title, and it brought much success during the early 2000s when Michael Schumacher was supported by Rubens Barrichello.
But who would they choose in each role? Ferrari started 2019 saying they'd favour Vettel in certain situations, but based on 2019 stats and form, Leclerc is their man. He has more points, wins, poles and podiums in 2019 than Vettel, with the latter also on the brink of being ruled out of the title hunt.
The Monegasque has out-qualified the four-time champion in each of the last nine Grand Prix weekends and is on a run of four straight poles, the first Ferrari driver to do that since Schumacher no less.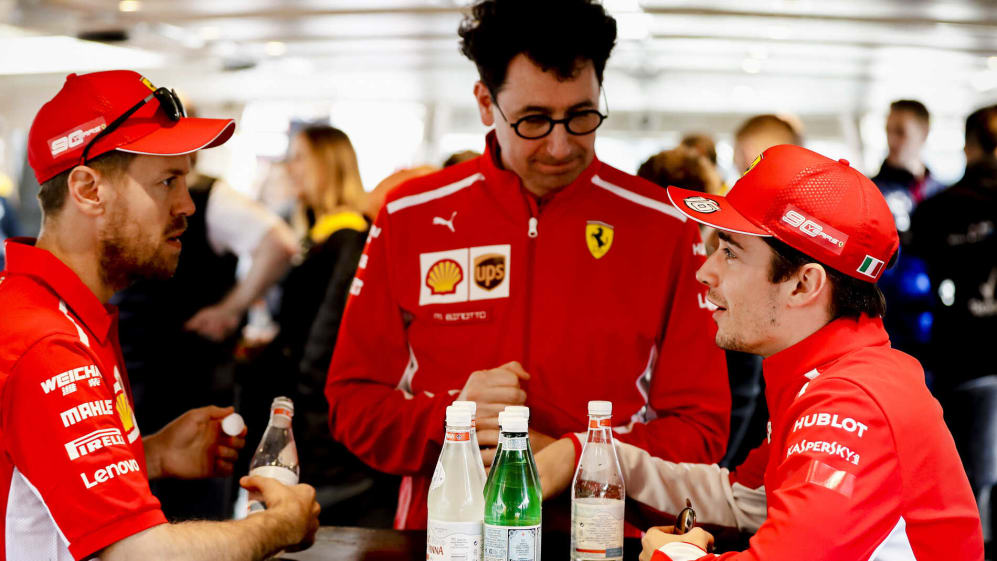 He's also likely to be Ferrari's man for the next decade if he continues to improve at this rate – so keeping him happy will be important in the short term if they are not to lose him in the future.
But he is still reasonably inexperienced. Are they confident he can sustain the pressure of a title challenge against the likes of Mercedes' Lewis Hamilton or Max Verstappen if Red Bull get their act together in 2020?
You could argue Vettel is hardly a better bet for next season considering his form over the last 12 months. But there have been shades of the old Vettel of late, particularly in the way he seized his Singapore chance and ruthlessly refused to obey team orders in Sochi.
Is a four-time world champion back on form, with the experience of an intense title fight, the one they need to back now they have a car capable of taking the fight to Mercedes?
It's not an easy call to make but one that Mattia Binotto may feel he needs to make...