Silverstone race no disaster - Vettel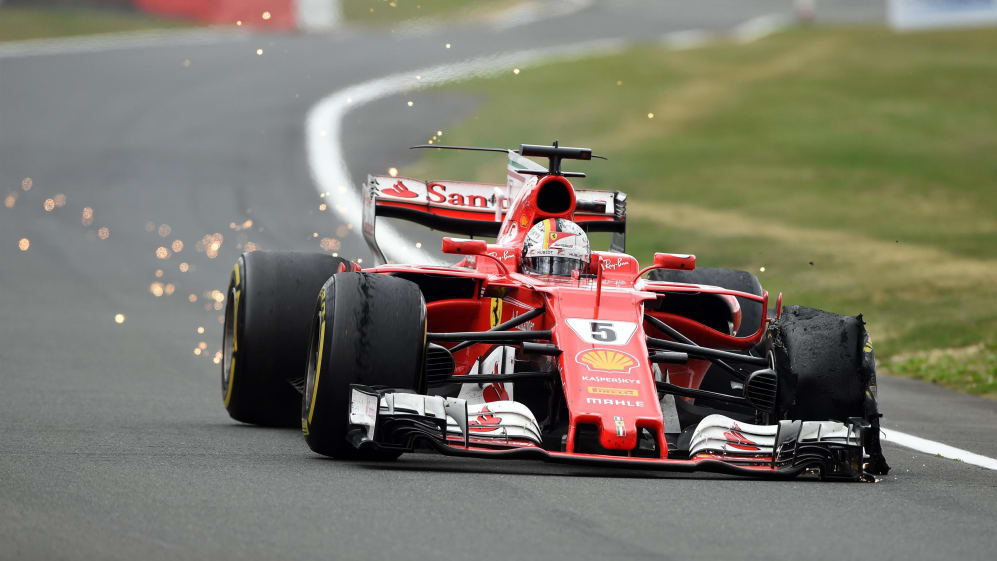 Sebastian Vettel has dismissed suggestions that the British Grand Prix was a disaster for himself and Ferrari, despite seeing his championship lead over Lewis Hamilton slashed from 20 points to just one amid dramatic circumstances.
Having overcome a bad start at Silverstone, Vettel was running third and coming under increasing pressure from Mercedes' Valtteri Bottas when he suffered a front-left puncture on the penultimate lap. He managed to make it back to the pits for fresh tyres, but eventually crossed the line in seventh place – his lowest finish of the year.
"It could have been a bit better for sure, but a disaster? I don't think so," said a philosophical Vettel, whose tyre woes happened moments after team mate Kimi Raikkonen had suffered the same fate.
"I think we had a good car, especially in the corners. The balance was alright in the race.
"The brakes caught fire at the start which compromised the start and from there it was a difficult race. We didn't get past Max [Verstappen, who passed Vettel at the start], we did it with the pit stop, and then I think it was looking like P3/P4.
"It was clear that Valtteri would come because obviously he benefitted at the beginning because I got stuck. Overall small things here and there that led into a busy afternoon."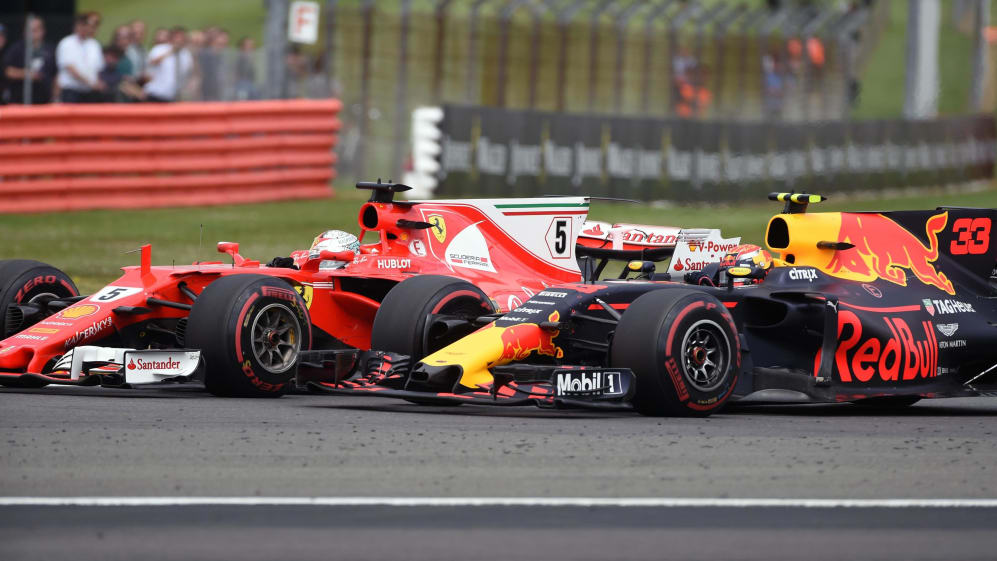 Like Raikkonen, Hamilton and Verstappen, Vettel had complained over team radio that his tyres were suffering from blisters, but speaking at the end of the race he said he had no indication of what was to come.
"There was no sign of that, no sign of that happening," he said. "I had vibrations but I had that for 20 laps, no sign of it getting any worse. The tyres didn't look good - but then again they never look good…
"I don't think there is anyone particularly to blame," he added later. "With hindsight it is easy but at the time [the tyres] felt ok.
"Kimi I think had a similar issue and his tyres were at least 5/6 laps fresher. So I think it caught us both by surprise."
Vettel also said he could take no pleasure from the fact that the fans had clearly enjoyed his early race scrap with Verstappen, who had passed him at the start.
"It didn't help me at the time," he said. "I'm sure it looked good but I wanted to make it past and I couldn't. It was quite tricky. I tried everything."
Vettel now has 177 points to Hamilton's 176, with Bottas – who went on to finish second - a further 22 points back.