Singapore preview quotes – the teams and drivers on Marina Bay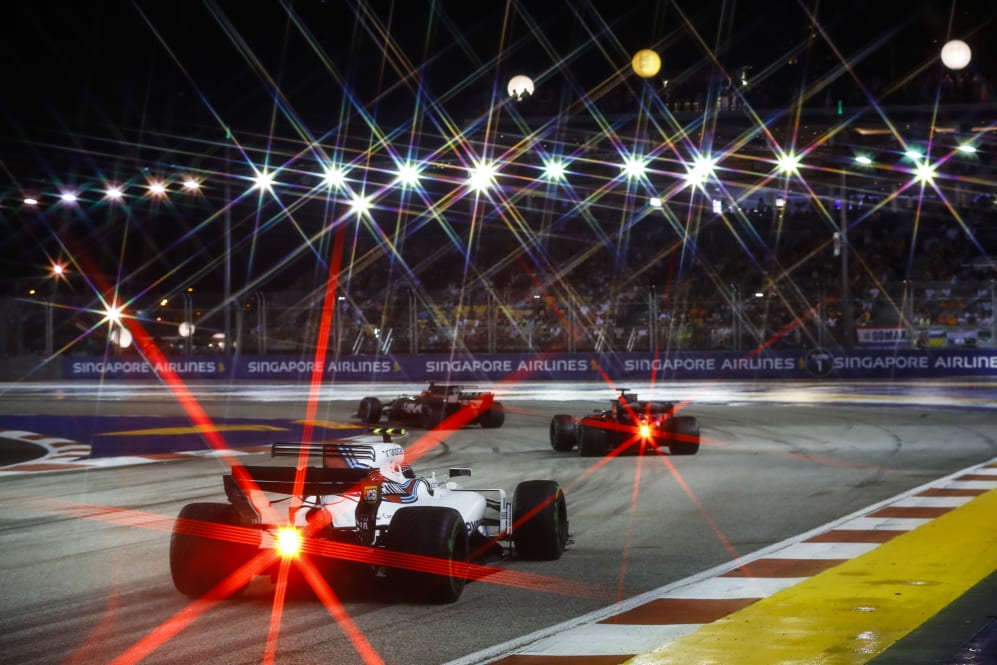 It's time for the drivers to perform under the bright lights and hot heat of Singapore. Here's how they're feeling ahead of the unique challenge of the Singapore Grand Prix, run on the city state's Marina Bay Street Circuit.
Red Bull
Daniel Ricciardo
"I have learnt to love the challenge of Singapore. For me, the first year I raced there in 2011 was one of the worst races I have been involved in. Physically it was so intense, I just underestimated how hard it would be. I wasn't in a happy place after that race, it gave me a feeling I never want to experience in a race car again, so I made a promise to myself that I would always come to Singapore over-prepared. In a way this is now something I take pride in; I always get there feeling really sharp and well prepared. I now really like that challenge and I also thrive in the heat. In a strange way, the pain has become pleasure over the years. As everyone knows, I love street circuits. The feeling of driving on the edge, so close to the walls, is something you just can't get enough of. It's the original night race and the schedule is always pretty hectic but there is something kind of romantic about going to the track at night and then to bed at four or five in the morning. It's a place where I also have good races and finish pretty strong. I've had four podiums and three second places in a row there, so it's about time I win the damn thing."
Max Verstappen
"I think the whole team is looking forward to Singapore because we know we have a real chance to have a good result there. The race has been a strong one for us in the past and I think we should be able to challenge for a podium this year. I really enjoy driving there; the track has a lot of corners and is quite bumpy but it makes it all the more interesting to find a good set-up for the car. The night race and hot temperatures really test you to the limit, for me Singapore is physically the hardest race of the season. I have been preparing for quite a while. A night race in general is a bit different with the lights, it adds an extra aspect that we don't have at the majority of races. The atmosphere around the whole weekend creates a great buzz and is a perfect way to kick off the fly away races."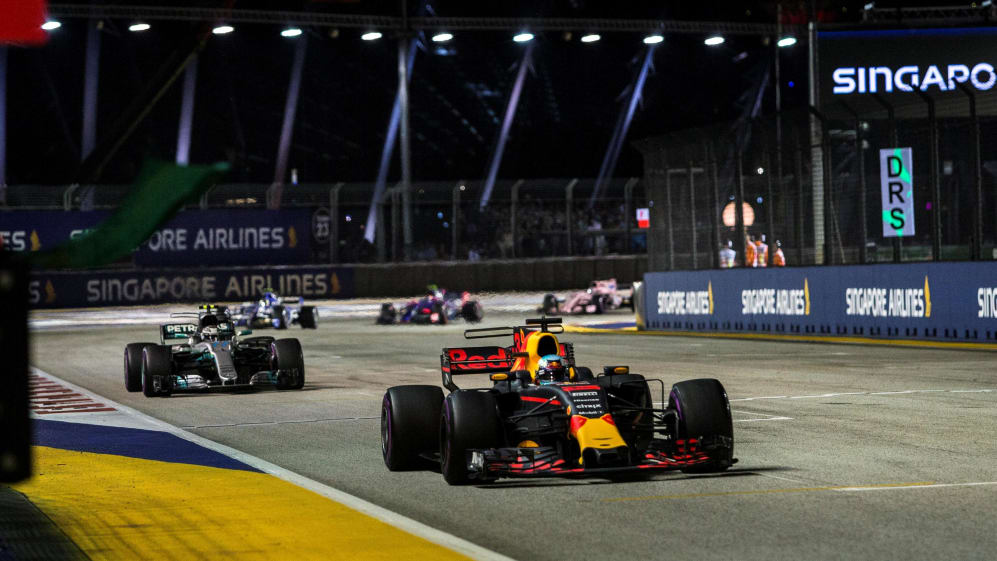 Renault
Nico Hulkenberg
"The circuit itself is very physical and puts a lot of strain on the body. It's up there as one of the toughest circuits of the season. It's a long lap with corners coming thick and fast, with not many straights to have a break. The humidity makes it hard combined with all the action we're doing at the wheel with non-stop corner combinations and frequent gear changes."
Carlos Sainz
"Last season's Singapore Grand Prix was probably my best-ever race in my Formula 1 career. Everything clicked on the day and we ended up in fourth place. It was a very difficult race starting on the intermediate tyre and then picking the right time to go onto the supersofts, which took a bit of getting used to in the early running. But it was an incredible day, an amazing race and one which I'll never forget. That said, every time I'm in the car, I'm gunning to better it."
Cyril Abiteboul, Managing Director, Renault Sport Racing
"We are looking forward to Singapore, a track we believe should suit our package. You can never tell what the competition is going to do, but we know we have another few updates coming that should further enhance our performance for this race and also going forward. It's also one that the drivers particularly enjoy and performances are generally good there, so we have confidence in their ability to get the job done."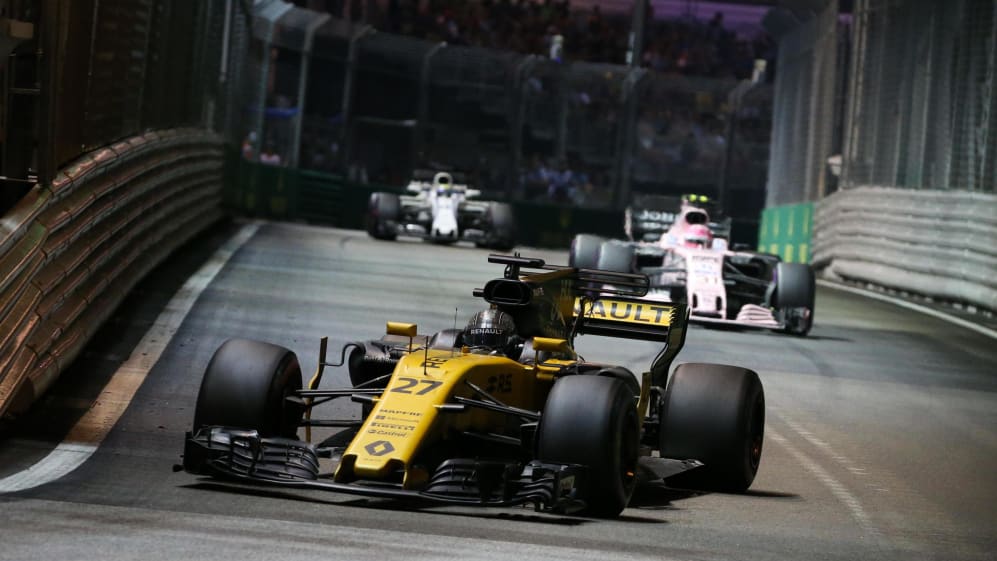 Toro Rosso
Pierre Gasly
"My only experience of Singapore is when I attended the race as third driver for Red Bull Racing. So at least I got to see the race at first hand and it gave me an understanding of just how hot and humid it is and what it's like having a night race, getting up in the afternoon and going to bed in the early hours of the morning. I found it quite straightforward, sticking on European time and you just have to get used to driving under the artificial lights. It's a different rhythm, but I quite enjoyed it when I was there.
"The super-sticky conditions mean it's the most physically demanding race of the year. Even if I've never driven the track, looking at the layout, I can see it's the sort of circuit I like, where you can get into a rhythm with a lot of corners. It turns a lot and it's very technical. We knew the last two races in Spa and Monza were going to be complicated but, on paper, Singapore should suit our car a bit better. I'm looking forward to seeing how we go. I've been training for the heat, wearing lots of clothes and sweating a lot, making sure I felt much too hot and I will be doing that sort of training right up until the weekend, as well as spending time in the sauna. Marina Bay is one of my favourite tracks to drive on the videogames, so I'm looking forward to experiencing the real thing."
Brendon Hartley
"Singapore will be a new track for me and one that I have very much been looking forward to. All the drivers I have spoken to tell me it's the most physical race on the calendar, partly because it's a busy lap, but also because of the heat and humidity. Of course, I have done a lot of night racing throughout my career, at events like Le Mans, but with the floodlights it won't be very noticeable, unless it rains.
"Historically, Toro Rosso has gone well here and while we knew the last two races would be tough, all of us at Toro Rosso see Singapore as a good opportunity to perform well. Last week, I drove the track on the simulator, which, as usual, is half for the benefit of the team and half for the driver. The track is accurately 3-D mapped so it was an opportunity to learn every bump and kerb. It allows me to get all my reference points and hit the ground running when practice starts on Friday. From a team point of view, it means we can do a lot of set-up changes before even getting to the track, trying them out to see if the driver gets a good feeling from them in the car. It's not quite 100% the same as actually driving the track itself, as it's not as hot and you don't have the same forces going through the body. All the same, it's a perfect way to prepare as you get some visual markers and an idea of where you are going. Apart from that, I have also done some heat training by exercising with a few more layers on. I am feeling fit and healthy, which can give you an edge come Sunday night and I'm really looking forward to the weekend."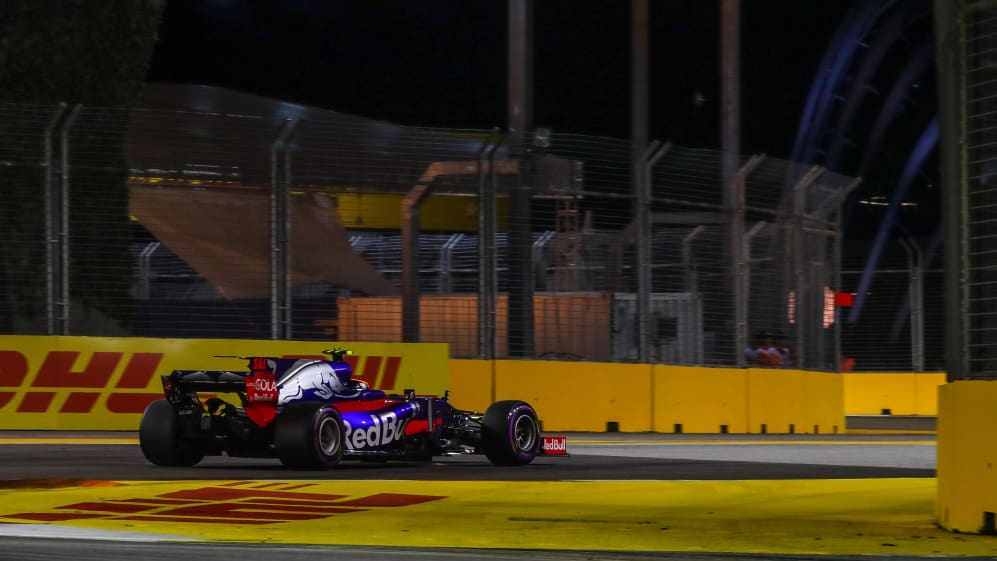 Haas
Romain Grosjean
"I do like the Singapore Grand Prix. I do like competing in the night. It's pretty good fun. It makes some great footage, and clearly Singapore is one of the most beautiful races you can have by night. It's pretty awesome. It provides something a bit different on the calendar. I'm very much looking forward to it and seeing what we can do there.
"It can be very physical. All week we never see the sunlight, so that takes a bit of energy away. Then it's humid, it's hot and it's always a long race. We usually reach the two-hour limit. It's very, very demanding. I remember back in 2013, I lost four kilos of water during the race, which is quite a lot.
"One of the big challenges is the heat and humidity, which is very, very difficult in Singapore. Another challenge is the race, as it's usually about two hours long, and it's a street circuit, so it's very difficult. Mentally, it's very difficult, as much as it is physical. It's clearly one of the races where you need to be at your fittest in the season.
"I will do my best and do my best for the team. Hopefully, it will be a really good race for us with some strong points."
Kevin Magnussen
"The biggest challenge [of Singapore] is probably physically, as it's very hot and the race is extremely long. It always goes close to the two-hour limit. Physically, it's a tough track, mentally as well. You don't get a lot of rest on the track, and there are 23 corners, so you're always working. There's not a lot of time to relax over a lap in Singapore.
"There are some bumps around the track. You're trying to avoid them as much as you can. It's not possible to avoid all of the bumps as you need to take your racing line. It makes it easy to lock up in some places. If you miss your braking or get on the power a bit too early, there's a wall and you'll be likely to hit it. This makes the consequences a bit bigger for any mistake, which is cool.
"My expectations are that we can fight at the front of the midfield and that we can take the fight to Renault and fight for best of the rest like we've done many times this year."
Guenther Steiner, Team Principal
"I'm confident we'll have a good result in Singapore. I don't think there are any specific technical challenges [here] that are different to other places. You need to get your tyres to work. The different thing is we practise during the day the first day and then we go into the night to practise, so the temperatures are different. It's all stuff we know, but the main thing is to get a good balance and get the tyres in the window and, normally, we are good."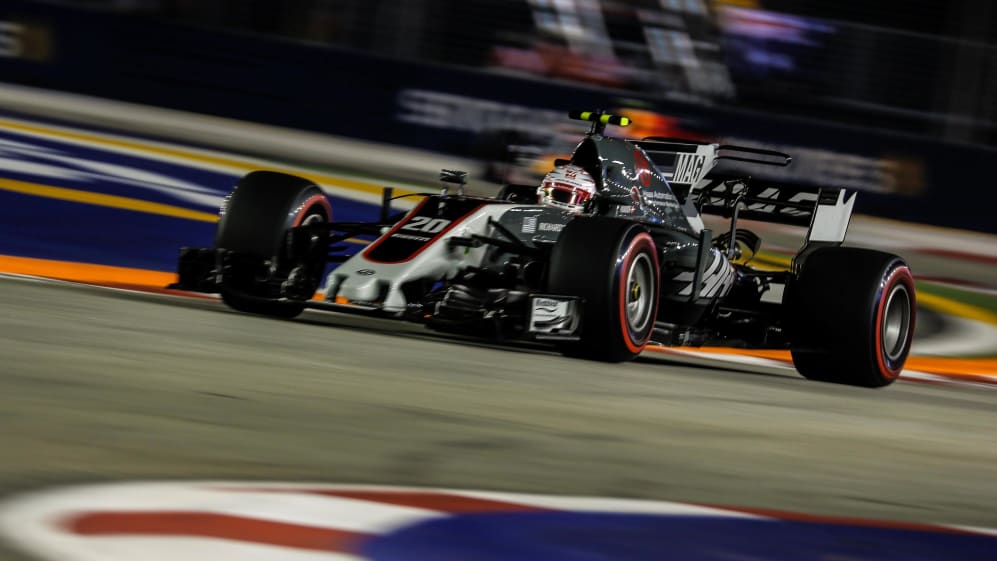 Williams
Lance Stroll
"Obviously this year I know exactly what to expect in terms of how the Marina Bay Street Circuit is. It is tight and twisty and one of the toughest both mentally and physically, especially because of the hot and humid conditions. I have great memories from last year as I started 18th and finished eighth. It was a pretty wild race with some rain before the start and I was able to make up five places on the opening lap. After that it dried out and then it was down to strategy and all that. We came away from a difficult weekend with a handful of points, which was great, and the party after the race was great."
Sergey Sirotkin
"Singapore is one of the races I'm looking forward to the most. It's been really nice to race at some well-known European tracks, but I also feel like now is a good time to start doing some flyaway races again, and to see some new tracks. Singapore is somewhere everyone wants to race at. It's a very challenging track which could potentially give us a lot of hopes, so I'm looking forward to it a lot. I've been there before but there's not much I can say until I drive the track. It's a special weekend with it being a night race, and the schedule being on European time."
Paddy Lowe, Chief Technical Officer
"We head to the Marina Bay street circuit this week to start the final international leg of the season. The circuit is famous for hosting the first ever Formula One night race, and the unique atmosphere created under the floodlights make it unlike anywhere else we go. The circuit requires high downforce and good mechanical grip, and is tough on the cars, team members and drivers. Mentally it is one of the toughest races for the drivers as well, with very little opportunity to relax over the course of a lap, combined with the heat and humidity they must contend with, even once the sun has set. The race almost always goes to the full two-hour mark because it has a characteristic speed similar to Monaco, but goes to the full 305 km distance, unlike Monaco which has the exception of only needing to reach a distance of 260 km. The engineers and mechanics are also tested in the hot conditions and cars can be pushed to breaking point. All of this combined can deliver some exciting on-track action moments, especially towards the end. This effect will be greater than ever with the 2018 cars being the fastest F1 cars to date. From a Williams perspective, the team head to Singapore motivated, after what transpired to be a double-points finish for the team in Italy. And whilst it would have been great to have secured the result on track, both drivers deserved those points, and it was great for Sergey to achieve his first of what we hope are many Formula One championship points."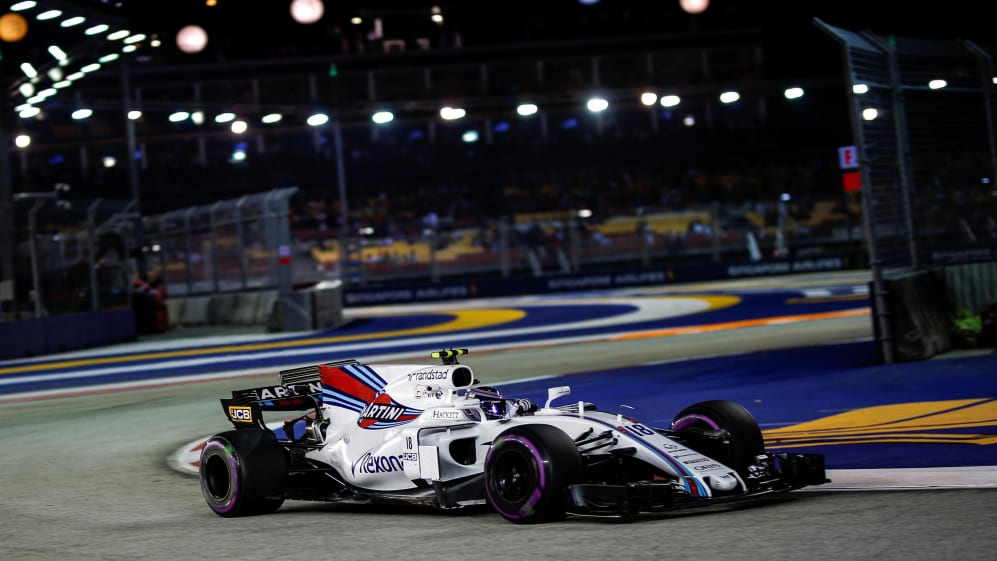 Mercedes
Toto Wolff, Team Principal
"Singapore has features that we've struggled with in the past. The short straights, the slow, tight corners and the bumpy surface all make the Marina Bay Street Circuit one of the trickiest tracks of the season for us. In 2015, we endured one of our most painful experiences in recent years there. Last year, we started the race from the third row – and came home with a win and a third place. On paper, the track should favour the Ferraris, but the championship fight is so close that predictions are almost meaningless. One thing that's guaranteed in Singapore is a great spectacle; the track under the lights looks stunning both for the TV audience and the fans in the grandstands. For the teams, the race is one of the most demanding ones as the high temperatures and humidity levels make life in the garage tough."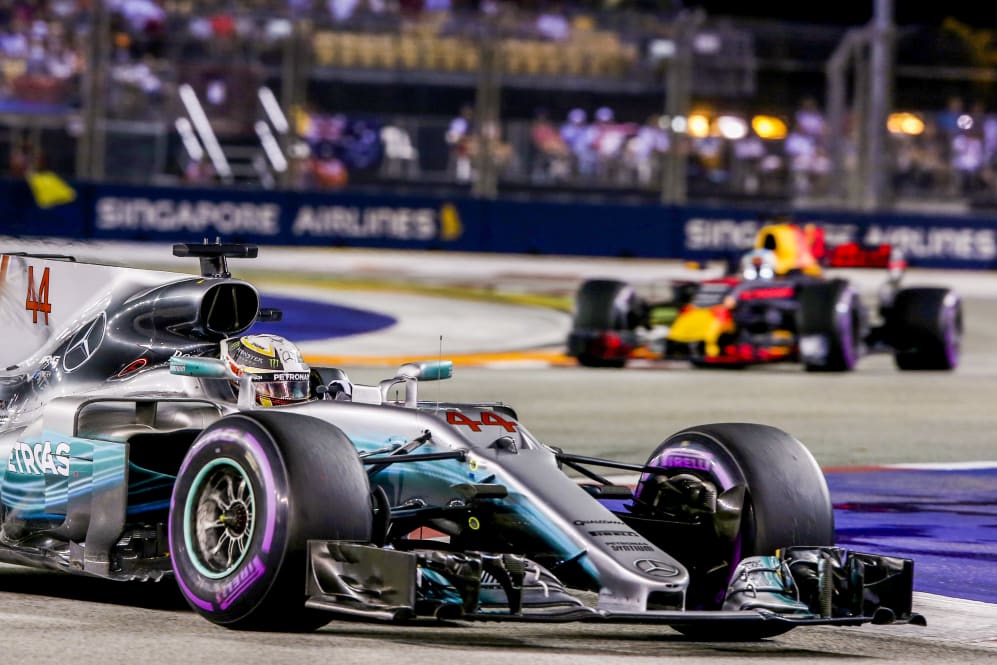 McLaren
Fernando Alonso
"After difficult races in Belgium and Italy we say goodbye to Europe and start the fly-away chapter of the season. We were hoping to come away with points instead of two DNFs, but on the positive side we managed to find some pace on Sunday in Monza.
"The important thing for us to focus on is reliability, especially since Marina Bay street circuit should be better for us and our package, so we need to maximise our performance. Points are still definitely the target.
"The field is becoming very competitive as we progress through the season so we know we need to work hard to maintain the pace of development compared to our competitors. I'm looking forward to racing under the lights in Singapore and it's always a fantastic weekend of racing for the fans."
Stoffel Vandoorne
"Last year was my first experience of racing in Singapore and I really enjoyed it. In fact, it was there and in Malaysia that I scored my best result yet in Formula 1, in seventh place. It's a track that definitely suits the strengths of our package more than others, so I'm hopeful of a more positive weekend where we can show improved pace and take the fight to our competitors.
"Although I'm very much looking to the future since I confirmed I won't be racing for McLaren next season, I'm also 100 per cent determined to give everything for the remaining grands prix this season. Both the team and I are pushing very hard to get the best results we can with what we have, and it's certainly not over yet.
"Racing at Singapore was an incredible experience last year and I'm really looking forward to doing it again. Going through the whole weekend on European time is one of the coolest things about this race and it's a totally unique experience that we don't get anywhere else we travel to on the calendar. Let's hope we can have a positive weekend for the fans."
Gil de Ferran, Sporting Director
"The Singapore Grand Prix has become one of the most popular events on the calendar for its incredible backdrop, fantastic atmosphere and unique setting. Racing under lights and in extreme temperatures and high humidity is a tough challenge for the drivers, but it really shows you how hard they have to work behind the wheel to get a good result.
"This race has produced hugely entertaining race weekends in the past and I hope this year it will be no different. We are optimistic that our package should perform better on this type of track, but of course nothing is guaranteed, especially at a grand prix as unpredictable as this.
"Although we confirmed our full driver line-up last week, we won't have Lando with us in Singapore since he'll be conducting valuable race simulation with the team back at the factory. The race team, Fernando and Stoffel will all be working hard to find as much performance as possible this weekend with the aim of bringing home some valuable points."
Sauber
Marcus Ericsson
"The Singapore Grand Prix is one of the highlights of each season. It is probably the most spectacular circuit to drive on, as it is located in the city centre and takes place at night. It is also one of the toughest races of the year, with extreme heat and humidity making it challenging to drive, both physically and mentally. As a team, we are eager to bounce back after a difficult weekend in Italy, and we are determined to fight for a good result again. I look forward to being back in Singapore."
Charles Leclerc
"The circuit in Singapore will be completely new to me. I have done some simulator work on the track, but it will be a special experience to drive there in real life. It will also be my first real night race, which is exciting. I look forward to that very much. It is one of the most renowned and popular Grands Prix on the calendar, and it will be a pleasure to meet the fans there. The track looks interesting, and the city vibrant – I can't wait for this race weekend to begin."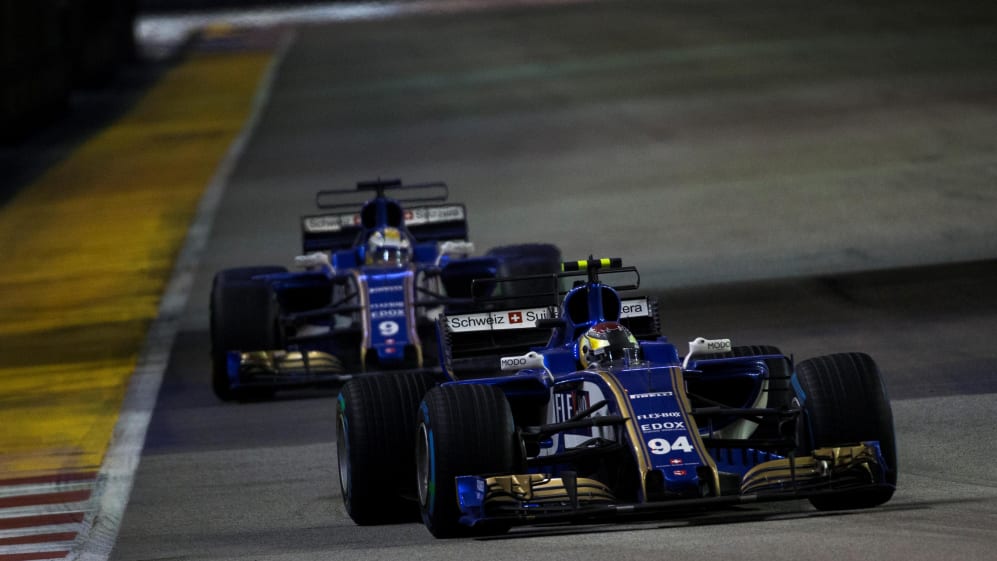 Force India
Sergio Perez
"I am really looking forward to racing this weekend. The last couple of events went really well for us and you can feel the positive atmosphere in the whole team, so we want to keep the momentum going.
"Singapore is a special event and I don't think there's any other race in the world like it. The city is buzzing and the circuit looks amazing when all the lights are on. The hotel is close to the paddock, so we walk to the track and that's a way to see the city and feel the atmosphere - something you can't really do at other races.
"The race is a big test for the body. When you're in the car, it is hard to breathe and you're sweating a lot. In the days leading up to the race I train in the toughest conditions I can to get used to it. The race is also the longest of the year in terms of time in the cockpit, so fitness is important. The best preparation is to sleep well and keep hydrated. The weird schedule makes it a bit strange, especially at the beginning of the week, but after a couple of days in Singapore it's not a problem anymore.
"The Marina Bay Circuit is one of my favourites because I have scored points every time I've raced there. That's seven times from seven races and I'm looking forward to making it eight out of eight. I love driving street circuits because you have to be aggressive and accurate, and Marina Bay is the type of track where you can make a difference as a driver.
"Being so close to the walls is always challenging but it's fun as well. With the wide cars it's tougher to overtake, but is not as tight as Monaco and there is enough space to make some overtaking moves.
"We're bringing an upgrade to the race, so I expect us to be competitive. Last year I finished fifth and after the breakthrough we had at Spa and Monza, I definitely expect to be fighting for a good amount of points this time as well."
Esteban Ocon
"In the two races after the summer break we have shown good pace and scored a lot of points, so we go to Singapore aiming to continue this run of great races.
"Singapore is the toughest race of the year from a physical point of view. It's hot and it's humid, but I have been preparing for it with lots of cardio training. It's important to eat the right things and drink a lot even before we travel to Singapore. Other than training in the heat, my routine doesn't change much because we have to be very fit for all the other races already.
"This Singapore weekend has a unique schedule but I have a little trick for it. I always keep two different time zones on my watch – local and European. I keep to European timings and still manage to go to bed every night at 9pm, Paris time!
"The Singapore race is a fantastic event. Night races are always different and there is the added challenge of a street circuit. I admit I am not the biggest fan of the track layout, but it is a very challenging one. There are so many corners and lots of places where you can gain time or make a mistake, so it's difficult to put together a perfect lap. My favourite part is the final sector where you have to get really close to the walls.
"We are bringing an upgrade to this race and we look forward to testing it on Friday. If we can get everything working properly then hopefully we can keep our position at the front of the midfield."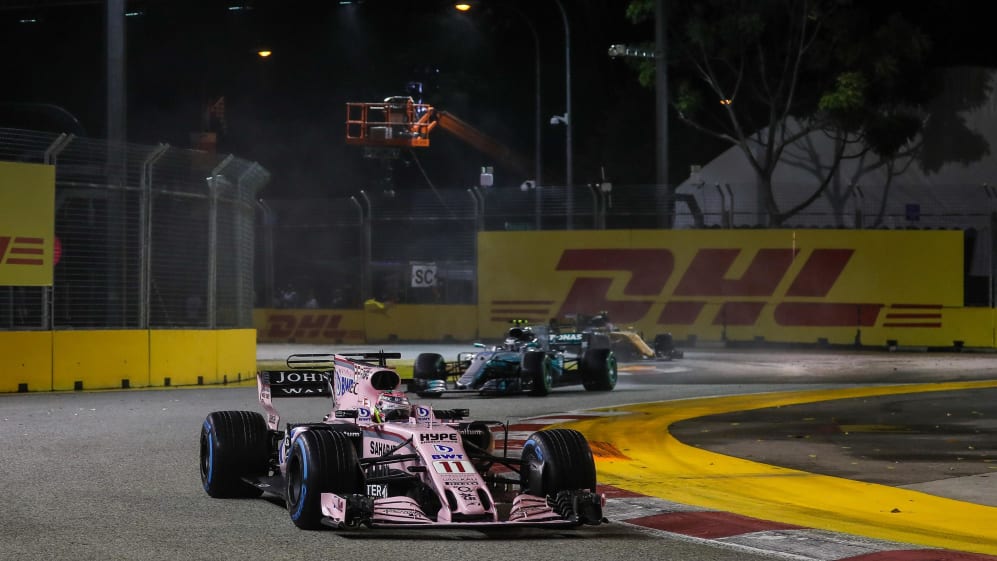 Pirelli
Mario Isola, Head of Car Racing
"We've chosen the hypersoft for Singapore, which should open up a number of different possibilities for strategy, depending on the tyres chosen by each driver. By factoring in a 'step' in the tyre nominations, we also hope to achieve evenly-spaced gaps between the performances of the different compounds. A number of different tactical permutations are possible, also influenced by safety cars and all the other unpredictable elements that come with a street circuit.
"From our point of view, although the lap is quite slow, the tyres have to cope with high ambient temperatures and humidity, a very high number of corners, and the usual hazards of a street circuit such as unforgiving barriers and variable grip. The fact that the race is run at night adds an extra variable to the usual calculations as well."