Feature
Six key questions ahead of the race in Italy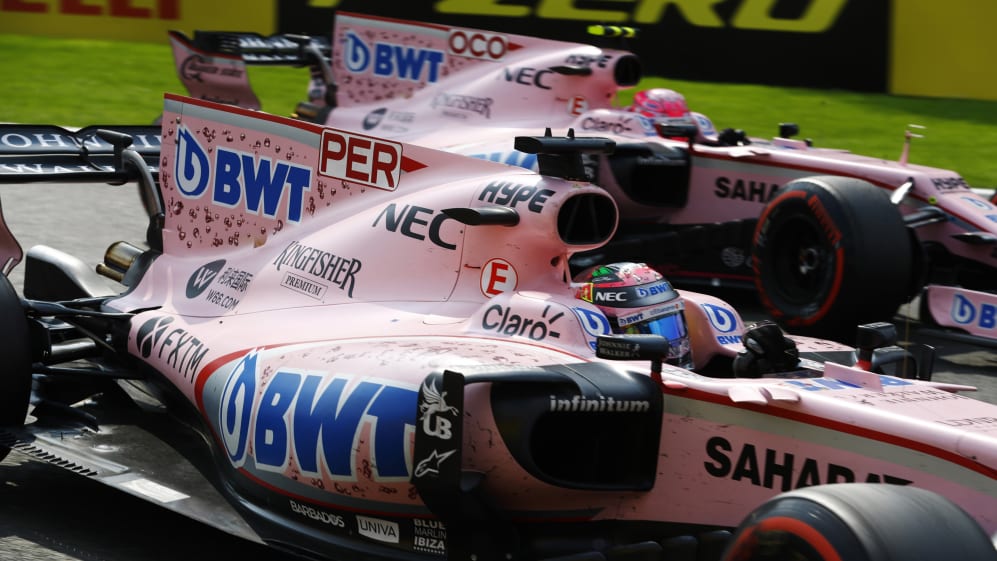 What can Ferrari recover from their home race after a disappointing qualifying? Can Stroll capitalise on his front-row start? And will peace prevail at Force India? We consider these and the other key talking points ahead of this afternoon's race in Monza...
Will it still be raining?
It seems not. The forecast is for benign weather, with sun and an ambient temperature high of 26 degrees Celsius.
That will suit everyone as they all ran with dry-weather set-ups despite today's rain. Saturday's rain does mean, however, that the track will be relatively green when the race starts this afternoon.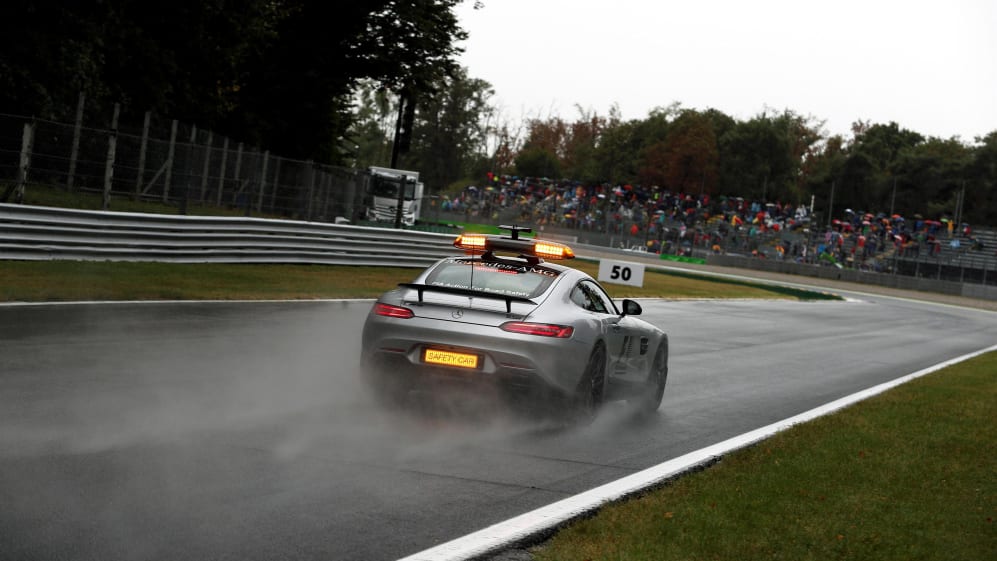 Will Hamilton walk it?
The triple champion was in excellent form yet again in qualifying, as he became the record holder with the most-ever pole positions, at 69.
He did so in his usual style, but this time he may not have Sebastian Vettel breathing down his neck for the whole race. Since the Ferrari driver will only start sixth, he is the one under pressure who really needs to get a great start, and all things being equal Hamilton should be able to control the race from the outset.
"The second to last lap was okay at the beginning, but then I backed out of it, hoping that I'd get one more lap," said the Briton of qualifying. "There was a lot of pressure for that last lap - there could have been a red flag, there could have been a yellow flag. There was a lot of risk, but I gave it everything."
Team mate Bottas' job, meanwhile, is clear. While trying to move forwards, he must also keep the Ferraris behind him in order to give Hamilton the best possible chance of winning, and leaving Monza ahead of Vettel in the points chase as F1 heads to Singapore and a circuit that will suit the Ferrari much better.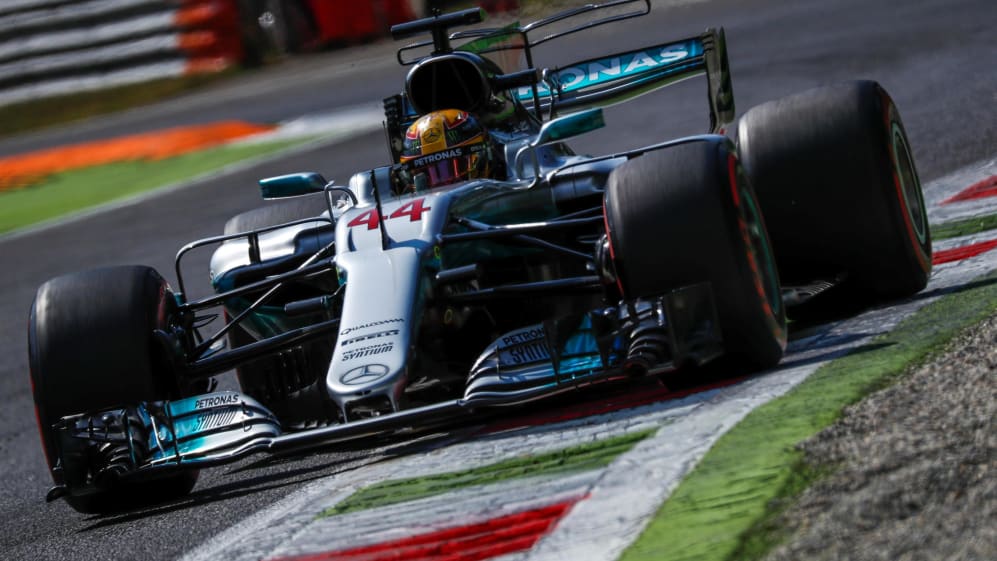 What went so wrong for Ferrari?
Sebastian Vettel said after qualifying that he could not understand why Ferrari were so slow in Q3 after showing speed in both short- and long-run form on Friday, and in Q1 and Q2 when he was third and fourth fastest respectively.
Sixth on the grid after Red Bull's penalties, a whopping 2.5s off arch-rival Hamilton, means that he will start in his lowest position thus far this season.
"I'm surprised, let's say, by how quick the others went," he admitted. "Clearly we couldn't go the same pace. At this stage we don't know why, I'm sure there's a couple of things we'll look into and try to understand. Something didn't work, it didn't come together.
"We were just not quick enough today, both of us, struggling, I guess, and not being able to do the same as other people are doing.
"You set up the car to go as fast as you can, and the classic rain set-ups don't exist anymore. I doubt if anyone set up the car for the wet today."
Conditions were continually changing, but as others improved their times, both he and Kimi Raikkonen kept doing the same speeds. For whatever reason they could not get the same tyre temperatures in low-downforce mode as rivals could. The consolation for Ferrari, however, is that their race pace was good on Friday, which gives them the chance to salvage something in the race.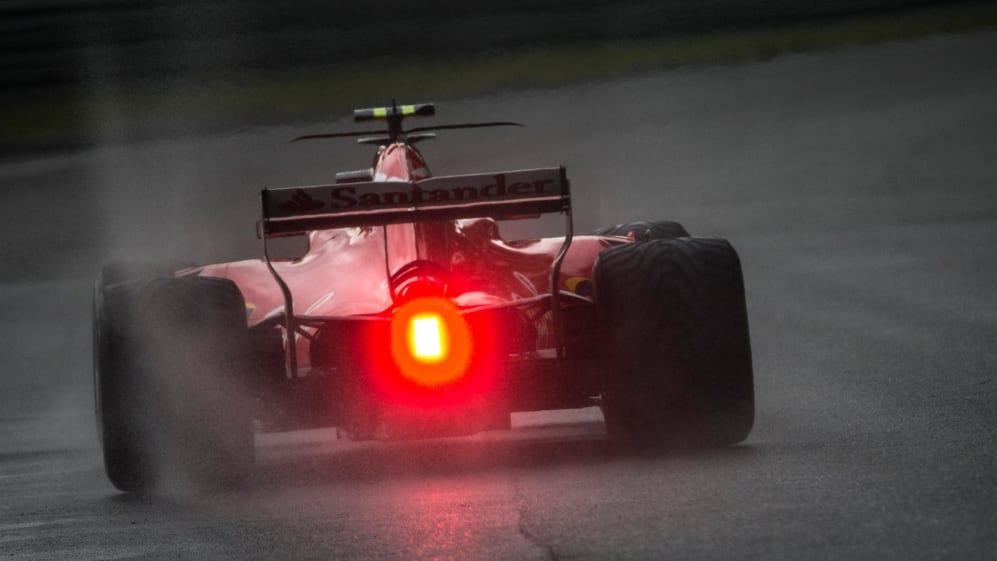 What chances do Williams have?
Lance Stroll was a genuine star in Q3, after bouncing up from nowhere to fifth at the end of Q2.
The Canadian rookie was always pretty good in the wet in his F3 career, and was able to underline that as he banged in a lap that was very close to the Red Bulls in second and third places, and significantly ahead of Esteban Ocon's Force India. He was also 1.2s faster than team mate Felipe Massa, who know Monza very well in an F1 car and usually gets on it in the rain.
With both Red Bulls to take big grid place penalties, he will make his first front-row start, alongside polesitter Hamilton, and while it's doubtful he will be able to hold Bottas and the Ferraris back, he should be a contender for fifth overall.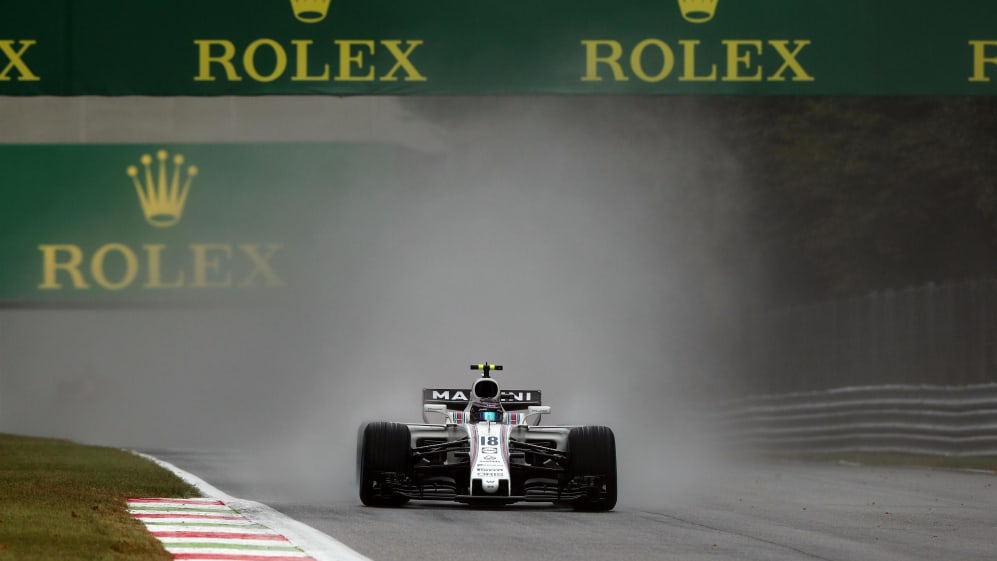 Will Force India's duellists behave themselves?
For once Force India's drivers are separated on the starting grid. Esteban Ocon is due to start third, behind Hamilton and Stroll, as the Red Bulls take their grid penalties, while Sergio Perez will start ninth. So the chances of them colliding yet again should be significantly reduced just from the geographical perspective. But after last week's Belgian Grand Prix both have been read the riot act and threatened with possible suspension if they transgress again, and they cleared the air with private talks here on Thursday.
On the one hand Perez, 27, is trying to re-establish himself and win a seat in one of the three top teams, after being dropped by McLaren at the end of 2013, while Ocon, 20, is emerging as a future star and already matching the Mexican's pace in his first full season.
"I went to Esteban's room and I had a talk with him," Perez said after initiating a discussion on Thursday morning here. "It was pointless going through each incident, as everyone has their point to say, so we said 'let's just move on together, let's forget the past and go forwards together'.
"We both know that we have done wrong in the past for this team, and I think working with Esteban is still possible. It can be a successful partnership and I am not thinking of moving elsewhere."
"I think we both crossed the line, that is for sure," Ocon agreed. "We touched, so something was wrong in there. I won't argue because it is all behind us now and we want to move forward. We crossed the line and we cannot do that in the future for the purpose of the team and for us.
"We had a talk this morning together, just us two, and it is time that we forget all that.
"We work hard for the team, that is what is important and that is what they deserve: that we behave as professionals and we want to keep challenging the others, keep pushing them and keep that fourth place to the end."
With Red Bull penalised and Ferrari struggling (at least in the wet), the team have an excellent chance of scoring decent points here again to maintain their fourth place overall.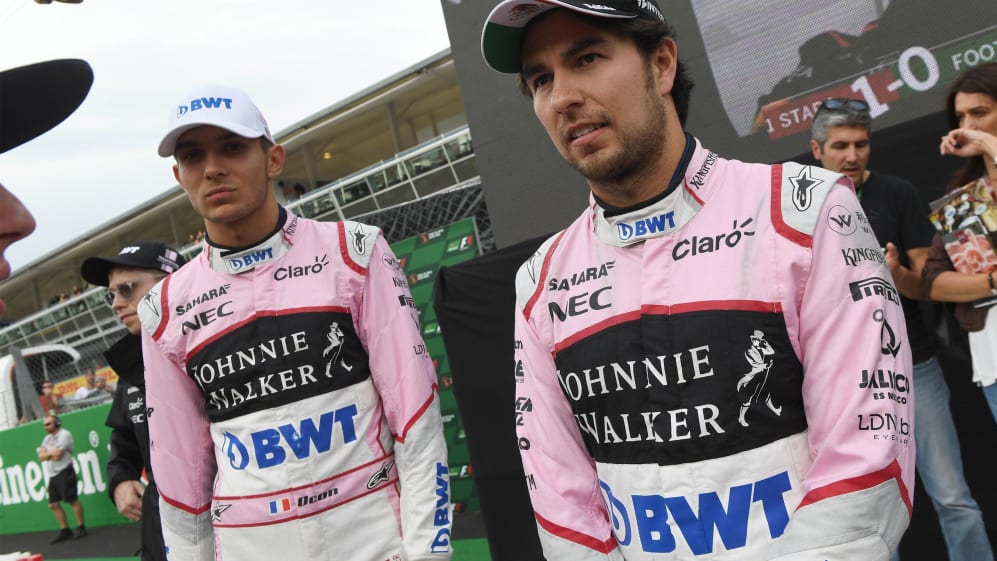 What are the optimal strategies?
With the rain delaying qualifying by more than two hours, tyre choice will be free for the start of the race, which is expected to be dry.
Pirelli believe the fastest strategy will be a one-stopper, with a 26-lap opening stint on supersofts, and the remainder on softs.
The main alternative option is a 23- to 25-lap stint on softs, with supersofts for the remainder.