Feature
Six key questions ahead of the race in Japan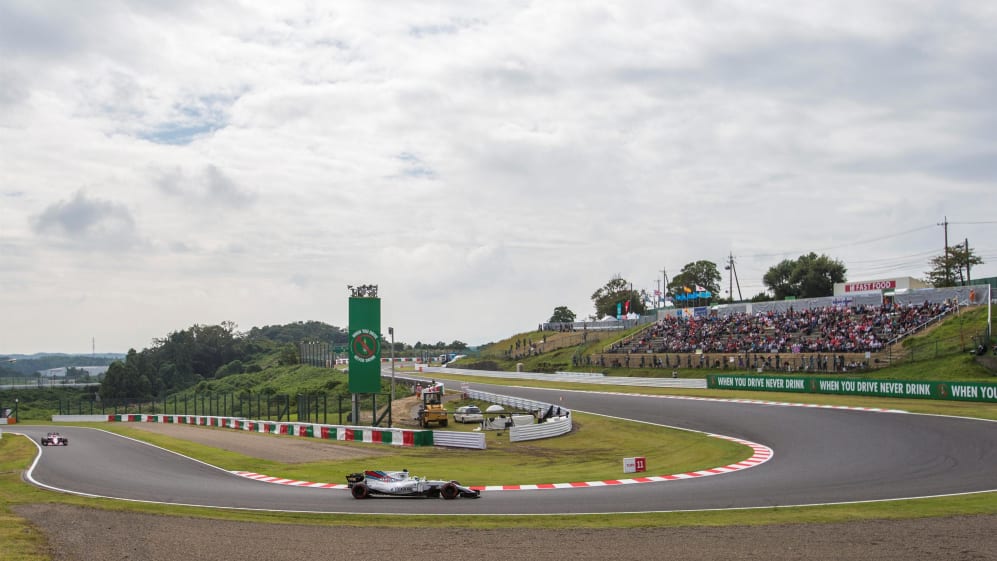 Will Hamilton retain his stunning Saturday speed? Or can Vettel get his title chase back on track with a win? We consider these and the other key talking points ahead of this afternoon's Grand Prix at Suzuka...
Can Hamilton make it win number eight?
Lewis Hamilton could not be starting in a stronger position, after taking his 71st pole position and his first at Suzuka.
In contrast to last weekend he made Mercedes' new aerodynamic configuration work supremely well to outpace his team mate Valtteri Bottas, and Sebastian Vettel's Ferrari. Vettel will start second, however, as Bottas gets a five-place grid drop after having his gearbox changed.
Hamilton dominated all three qualifying sessions with some stunning laps, and looked untouchable and he consistently kept ahead of his rivals.
After praising the turnaround the team had wrought after a huge amount of analysis of what went wrong in Sepang – where he nevertheless finished second – and for the grace and accuracy of its run timing in all three sessions, he added: "And I was very much on it, I didn't make one mistake, each lap just got better and better, and it's all about building a foundation, lap after lap."
Asked why he had never had a pole here previously, he explained: "Every single time before I'd struggled to find the right balance here, and I was often not starting on the right foot, or sometimes when I was on the right foot I'd lead the car in completely the wrong direction on set-up. It was always up and down. Definitely, this is the first car I've really felt has been underneath me all weekend here. We've made small tweaks and generally a better job has been done globally, from the engineers and my knowledge of the car being better than before, so that enabled me to go out and do the job. It was a real confidence builder for us as a group, so I hope I can capitalise on today's great work."
He said he was going to enjoy the different view starting from pole, and said, "We've worked hard for the car to hopefully work well in the race. Those Esses really kill the tyres, so I'm hoping we're in a good position for that. Naturally the Ferraris will be rapid, as they always are, but I plan to keep them behind."
In recent weeks his Mercedes has variously been described as capricious, a diva and stubborn. But was it days like this when she makes it up?
"Definitely, definitely," he laughed. "Motor sport is about ultimate performance from myself but also from the car. So it's definitely great when she comes together on days like this. Let's hope that she's not stubborn tomorrow."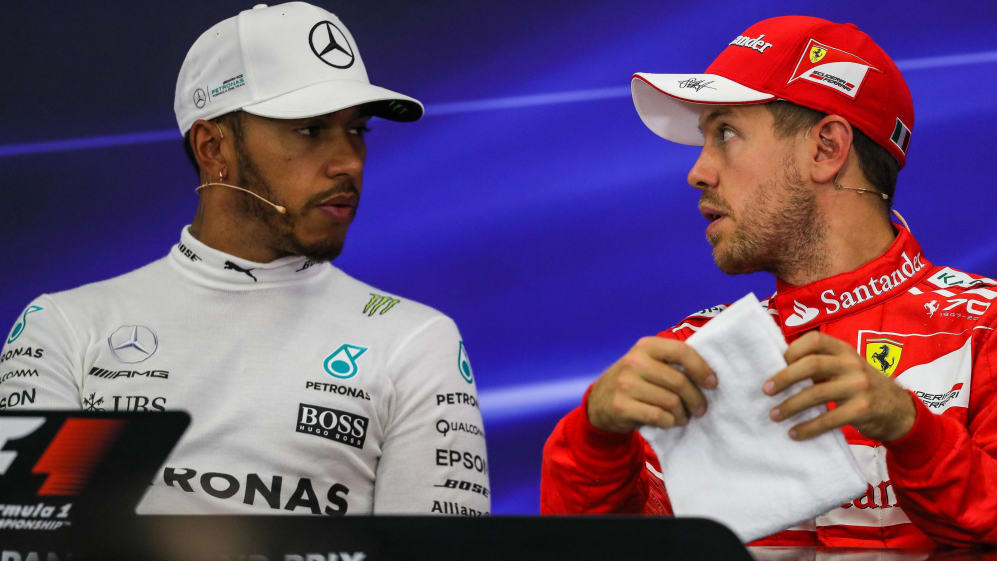 Can Vettel fight back with a win?
Sebastian Vettel looked a little nonplussed by Lewis Hamilton's pole-winning speed, but believes he can race the Mercedes even though circumstances – Carlos Sainz's red flag in FP1, rain in FP2, and the red flags for Valtteri Bottas and Kimi Raikkonen in FP3 – may have compromised Ferrari's own race run preparations.
"Qualifying was pretty good, I'm pretty happy, to be honest," he said. "The car balance was getting better and better. Obviously, we were lacking a bit of performance but all in all I think it was a positive day.
"The last run in Q3, I tried a little bit more than there maybe was but I obviously knew the gap behind was quite big and Valtteri wasn't really a threat because he gets the penalty tomorrow. So I took a bit more risk, it didn't work, but I'm still happy with third and then a front row for tomorrow. We'll see."
He admits that he doesn't know what pace to expect from Mercedes.
"They have been a bit up and down: last week they weren't very quick; this weekend they seem to be back to normal. So far this year it's been very close. I expect it to be very close tomorrow. Normally we are a bit stronger in the race compared to quallie, so that's where I guess we get together and see what we can do."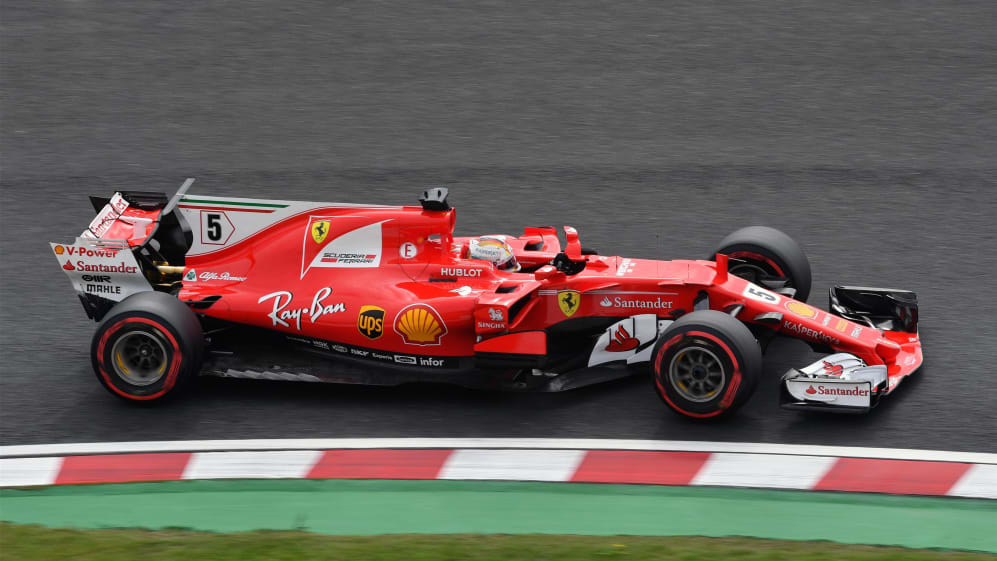 Is the gap too much for Red Bull this time?
This weekend Red Bull lack that edge that helped Max Verstappen to step up and beat Lewis Hamilton for victory in Malaysia.
But fourth-fastest qualifier Daniel Ricciardo is grateful to start third due to Bottas' penalty, and thus on the cleaner side of the grid.
"Thank you Valtteri," the Australian said. "I'll take everything I can for now and I'm happy with that result. I had a slightly different set-up from Max today and chose to remove some downforce, which I hope will help me in the race. I haven't seen Lewis' lap yet but I've seen his time and we can't quite do that, I think we feel we got pretty much everything out of the car today and we definitely couldn't find a second.
"We'll see what tomorrow brings but I think if we can stay in a podium position we will be leaving here pretty happy. The start will be really important for us, it's a pretty tricky track to overtake on and strategy is likely to play in to it but if I can get them on the start then hopefully that will be where I stay. I hope I get my first Suzuka podium, it's always been a fun track but I've never stood on the podium so that's my target."
Verstappen, meanwhile, thinks Mercedes have good race pace but is unsure about the Ferraris.
"We gain one spot with Bottas' penalty so all we can do is fight and try to progress from P4," the Sepang victor said. "I would like rain but that isn't going to happen so hopefully with the dry weather we have good degradation and can challenge for a good result. Daniel and I are running different configurations tomorrow so we will have to see how they play come the race. I hope the people in front make Turn 1 interesting tomorrow but not for me. I like sandwiches, but not on the track."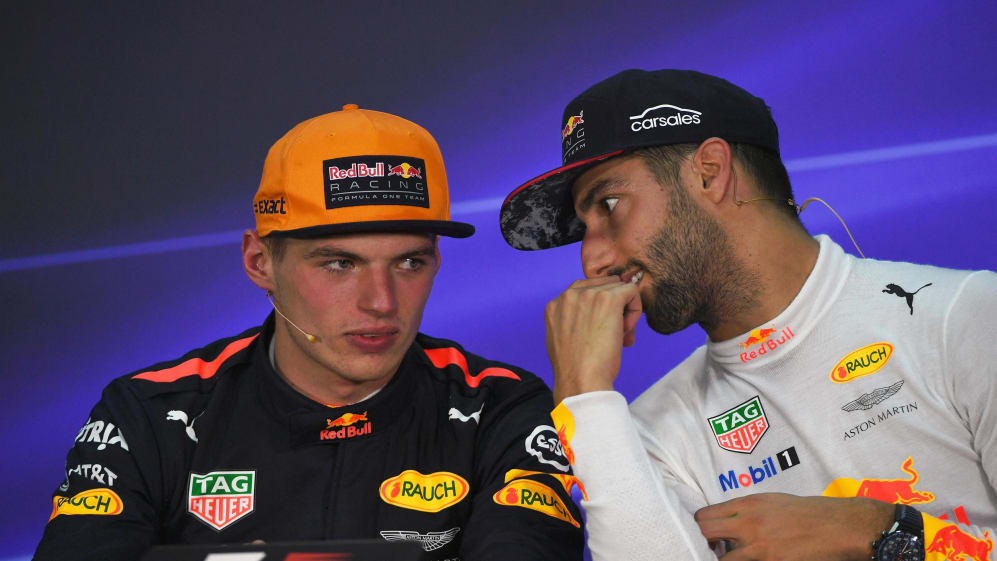 Does either Finn have a chance?
Both Valtteri Bottas, who qualified second, and Kimi Raikkonen, who was sixth, will drop five places on the starting grid because of gearbox changes.
Both had adventures in FP3.
Bottas set the fastest time on the soft Pirelli tyres, just ahead of team mate Lewis Hamilton who later hit traffic when retaliating on supersofts. By then Bottas had gone off during his first try on the softer rubber, damaging the right rear suspension on his car, which had already had to have a gearbox switch.
No sooner had the red flag for the Mercedes driver been withdrawn, than the Ferrari driver slid off at Degner 2, doing a fair bit of damage.
In Q3 Bottas closed the gap to Hamilton down to 0.332s, but crucially had used the soft Pirellis to do his Q2 lap which was third fastest. Ferrari and Raikkonen chose to do the same thing, giving both a more flexible strategy in which they can run longer than rivals starting on supersofts, in the hope of gaining track position and using the quicker rubber when their fuel loads have diminished. That worked well for Vettel last weekend in Malaysia.
"With the incident I had in practice three, there was some extra work for the guys," Bottas said. "They did really well to get the car together. It worked perfectly, so thanks for that.
"It's been a tricky weekend, not quite so clean so far, and going slightly over a kerb in practice three can make a massive difference. I had to reset, and go for it. I used the soft tyre in quallie two, so that mixed my rhythm slightly, but I could get some improvements step by step. The lap in the end, it was not perfect but not that far off.
"I'm on the same strategy as Kimi but I start ahead, so that gives ne the upper hand and I think we can have a good race."
Raikkonen said of his shunt: "It was a mistake, and I paid quite a hefty price for it with the penalty and far from ideal preparation for qualifying, but that's how it goes.
"It's a bit tricky because of this morning, it's not the greatest feeling in the end of qualifying. Before we had the mistake, it's been good. But we have a good car, we will do our best and see where we end up. It's not going to be easy, but I'm sure we should have a pretty decent race."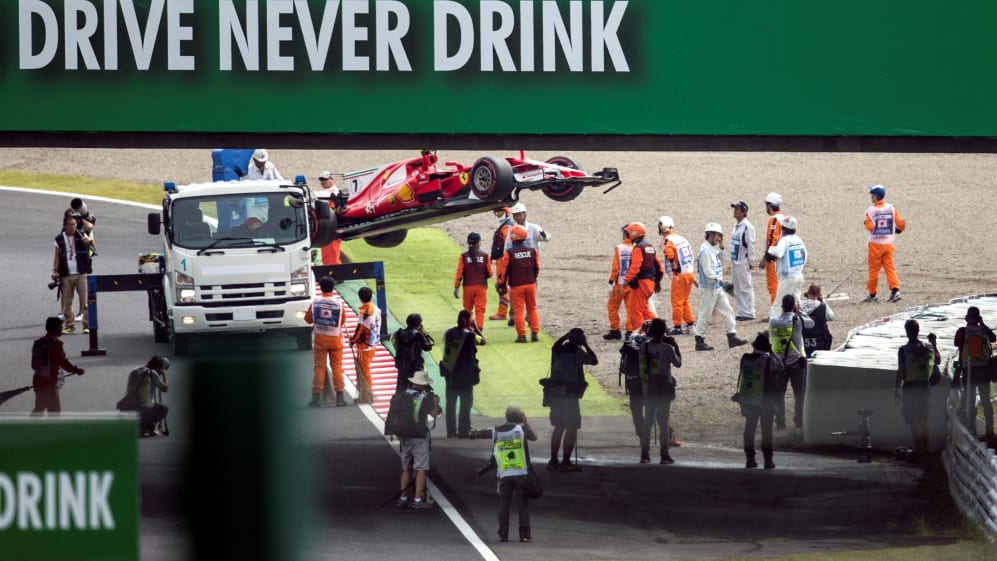 Can Massa help his 2018 aspirations by beating Force India?
As ever, Force India looked a strong 'best of the rest' behind the top six, courtesy of Esteban Ocon and a recovered Sergio Perez. But Felipe Massa unobtrusively put his Williams a few tenths behind them, and desperately seeks a strong result to press his case for retaining his drive for 2018 amid speculation linking it to the likes of Paul di Resta and Robert Kubica.
Massa pleased chief technical officer Paddy Lowe with some strong laps throughout the three sessions to qualify his FW40 ninth, and will start eighth with Bottas' demotion. Since his car wasn't as quick as any of those ahead, he had fulfilled expectations.
"I'm so happy with my qualifying," the Brazilian said. "Q1 was a good lap, Q2 was a great lap, and Q3 was just a perfect lap, so I'm really happy with my result. We're starting in a great position and you never know what can happen tomorrow. We'll try to get the best we can in terms of points.
"My lap time today was similar to when I was on pole in 2006, just the perfect lap, which gives you a lot of pleasure, so I'm happy with that."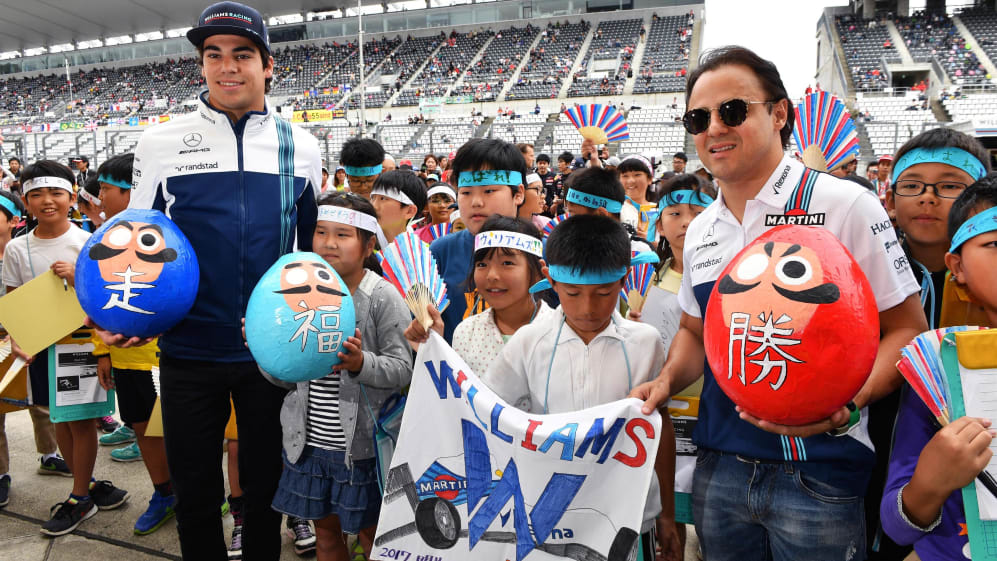 Two stops for everyone?
Pirelli expect that most drivers will need to make two pit stops.
"This is one of the circuits that takes the most energy out of the tyres of the entire year," their Head of Car Racing, Mario Isola says. "Already we've seen some tactics in qualifying, with two of the drivers carrying grid penalties opting to start on the soft tyres. This should allow them to gain track position by running a longer first stint than their direct rivals.
"Last weekend in Malaysia proved that, with the right strategy, it's still possible to get a good result even starting from the back."