Feature
Six key questions ahead of the race in Mexico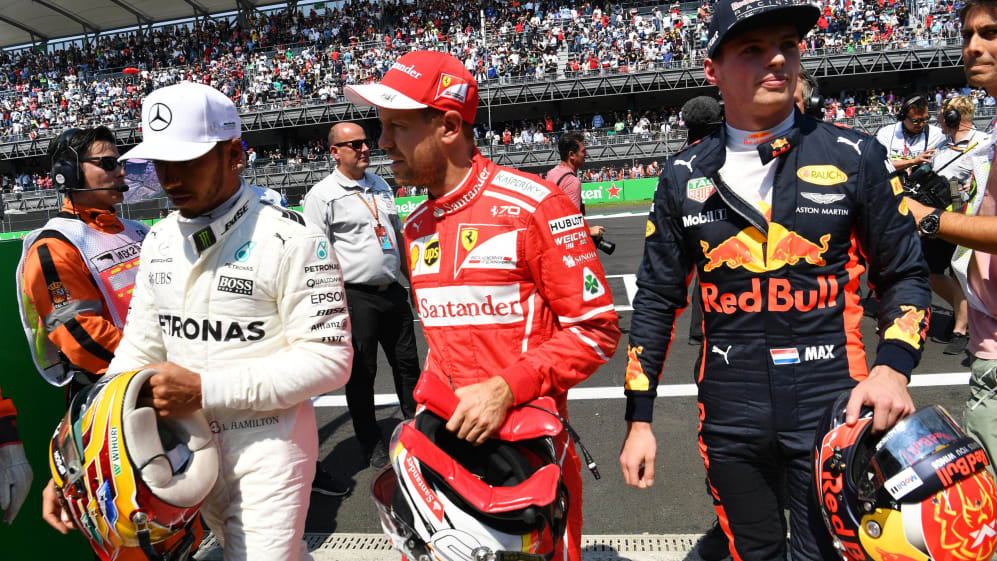 Is this the day Lewis Hamilton becomes a four-time champion? Could a Vettel win be enough to stop him? Or will Verstappen crash their party? We consider these and the other key talking points ahead of this afternoon's Grand Prix in Mexico City...
Will Lewis win the championship here?
The harsh truth for Ferrari is that Hamilton only needs fifth place to secure his fourth world title. But he is a racer, and he'll be going as hard as ever for the win.
After qualifying he was quick to shake hands with Vettel and Verstappen, and to admit that they had the better cars. "They did a great job, and were obviously very quick," he said. "I gave it all I could, but we just weren't quick enough today."
But Mercedes' race-simulation pace has been very promising all weekend, and he is optimistic of improving from third on the grid on the long drag down to the first corner. Track position is everything here as overtaking is so difficult, and following anther car can lead to all sorts of temperature problems.
"Our long-run pace has been better than our quallie pace," Hamilton said, and it was odd to hear a Mercedes driver using Red Bull's mantra. "I'm not worried about that, but you need a big delta – nearly 1.3s a lap over the car in front – in order to overtake. So that's very difficult here and positioning is very important. It's a long way down to Turn 1, so I hope to improve my position by the time we get there. We should have some fun tomorrow…"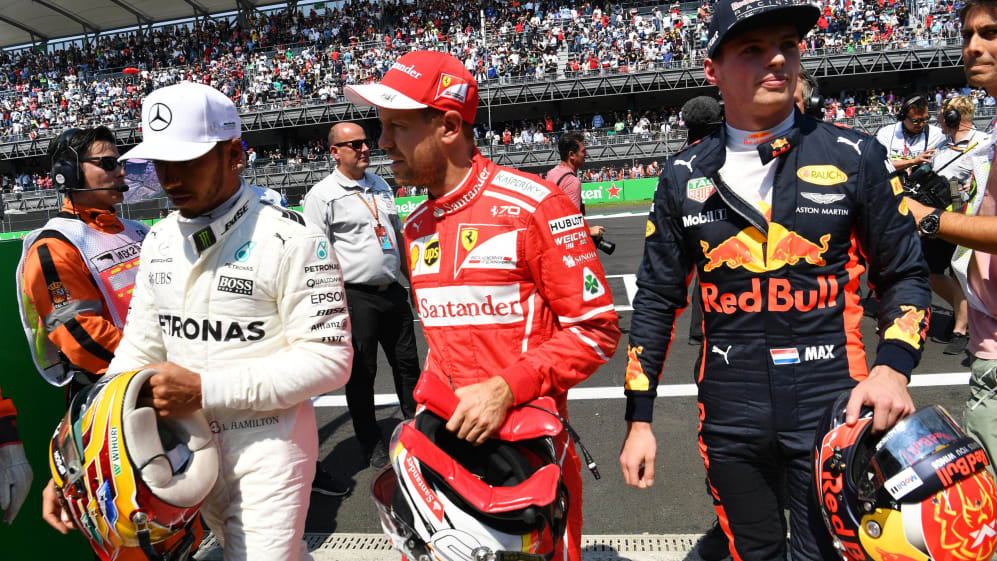 Is this Seb's race to lose?
On the face of it, yes.
Sebastian Vettel's 50th pole position was the perfect example of how to put a great lap together and indication that after a slightly troubled day on Friday, Ferrari had got their act together.
The success may prove crucial to his fading hopes of taking the title fight right though to Abu Dhabi in November.
"I'm really, really happy with the lap that I had,"* he said. "Right now that means more than the raw number of 50 poles.
"Max was very quick in Q2; I don't know where he pulled that one from! It's very difficult round here, the asphalt is very slippery and it's very easy to make a mistake, and to understand where the limit is, where you can push and where you can't, and he goes four-tenths quicker than anyone else. How did he do that?
"But I knew if I got the first sector together I had a better chance. I had a moment in sixth gear and nearly lost the car but I held it together and crossing the line I knew it would be close. When I heard that it was it was like an explosion in the car. Certainly it was better than the one I had yesterday when the fire extinguisher set itself off!"
A win could keep his hopes alive, so long as Hamilton scores fewer than nine points, and there was defiance in his tone as he added: "It's not as much in my control as I'd like it to be, Lewis is controlling it, but we'll go all out tomorrow and see. It's straightforward: do our race, not look at what Lewis or anyone else doing. Let's see what happens."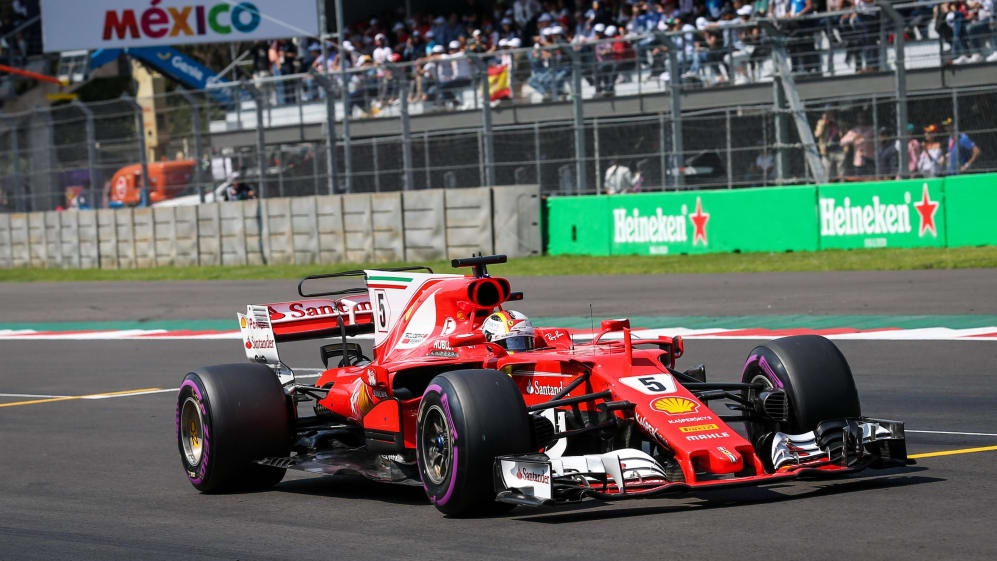 Do Red Bull have the grunt to beat Ferrari?
In Max Verstappen's case the answer is a definite maybe. In Daniel Ricciardo's it would take a miracle – if, that is, the team go ahead with the tactical engine change they are reportedly mooting (which would drop the Australian to the back of the grid).
"Another front row qualification so I am pretty satisfied with today's result," Verstappen said, relieved to hear that the stewards did not believe that he had impeded Valtteri Bottas in the stadium early in Q3.
"Q2 was really good but somehow we lost a bit in Q3 with the tyres, I couldn't get them to work and struggled for grip. I would say the Q3 lap was better but I just didn't have the grip from the previous session.
"The plan was to abort the first lap in both sessions and use that as a build lap. At the end of the day we are still second and on the front row so no big issue. It is always nice to get a pole position but winning the race is more important."
Red Bull's race pace of late has been pretty decent, and he has high hopes if he can get a good start.
"I'm confident in the race pace of the car and that we can achieve a good result, but we still have to show this tomorrow. Starting on the front row with such a long run into Turn 1 means we can hopefully get away well, and ahead. We are usually quicker in the race than qualifying, so I'm excited for tomorrow."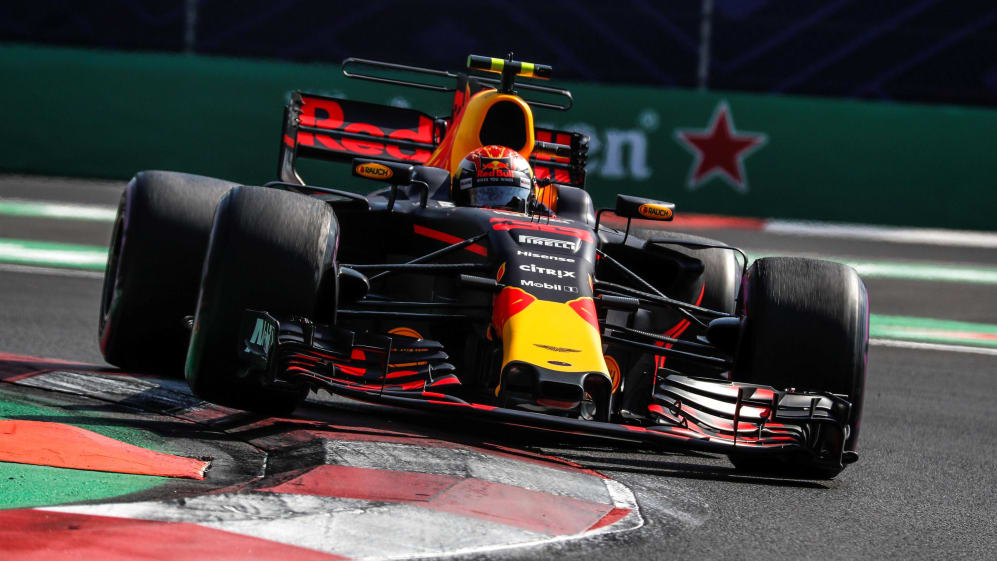 Who will win the new Renault battle?
It's usually Force India that we have to keep an eye on in the midfield battle, but increasingly Renault's drivers are proving to be as evenly matched as the Silverstone team's.
Like Sergio Perez and Esteban Ocon, Nico Hulkenberg and Carlos Sainz have much to prove, and each is desperate to beat the other.
In the end, Hulkenberg qualified eighth in 1m 17.466s, Sainz 10th in 1m 17.807s.
"It was a good qualifying, I got a really good lap at the end of Q3 so I'm very happy and satisfied about that," Hulkenberg said. "It's going to be a tight battle tomorrow but we are going to push hard and do our best."
"This is a good day for myself and for the team, we continue our progress since Austin, I am very pleased," Sainz said, perhaps through gritted teeth. "Qualifying was tricky but we advanced a lot since yesterday and I was feeling a lot more confident with the car today. We are aiming to have a good race."
Both men had straightforward sessions, and the strategy to get through Q1 using just one set of tyres apiece worked well, giving the team strategic leeway. This puts the team in a strong position to make more ground in their battle for sixth place overall with troubled Toro Rosso, from whom they are separated by only five points in the standings.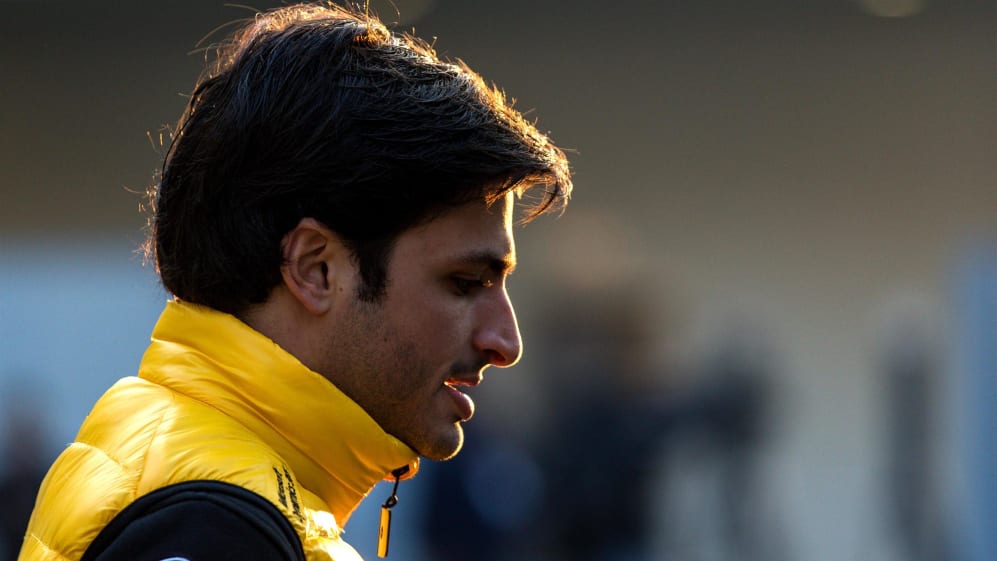 Testing times for Toro Rosso's new boys
Yet again Toro Rosso have a revised driver line-up for this weekend, with Pierre Gasly returning, Daniil Kvyat departing, and Brendon Hartley remaining for his second Grand Prix. On top of that, though, things have been far from smooth for the Italian team.
Gasly has been plagued by engine issues all weekend. He missed qualifying completely, will thus start from the back of the grid, and has racked up precious little mileage on a circuit he does not know.
"It's really tough because the only thing I want is to drive and do laps with the car to get used to it, get more comfortable and learn the track as well," said the Frenchman. "For sure we don't feel really prepared, the first time I'll be pushing on track will be lap one tomorrow!"
For Hartley, progress had been more positive, the New Zealander finishing an encouraging 11th fastest in final practice and moving safely into Q2 in qualifying. But then his Renault power unit also cried off with a failed turbocharger, so despite qualifying 13th, where exactly he will start remains to be seen.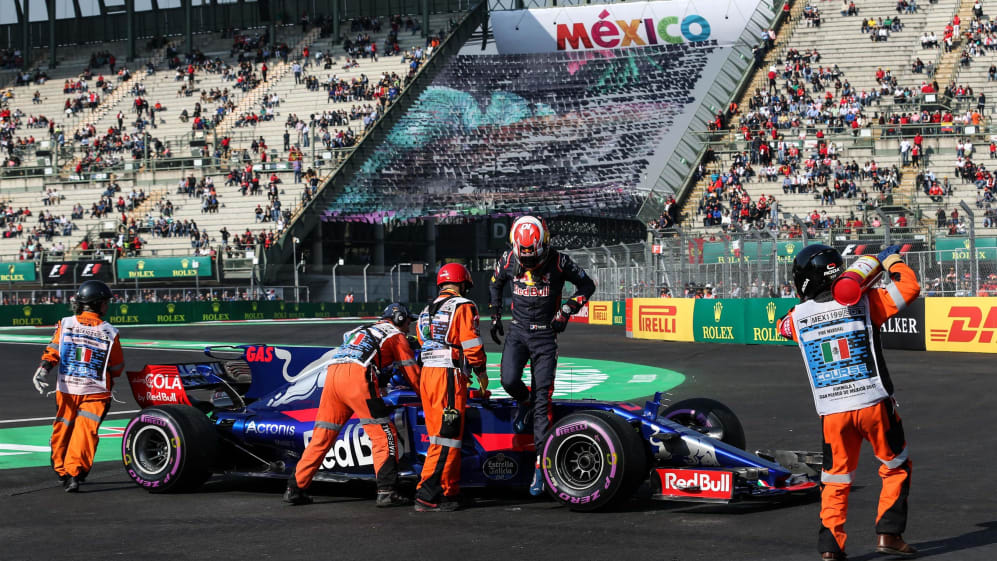 What's the best strategy?
According to Pirelli, a one-stopper is going to be the most effective strategy for this afternoon's 71-lap race, starting on the ultrasoft-compound tyres and running for 30-34 laps, then taking supersofts for the remainder.
If there is a Safety Car deployment or a driver gets trapped in traffic, a one-stopper with an opening stint of 16 laps on ultrasofts and a second stint on softs to the flag could also be useful.
Also interesting could be a two-stopper with two 25-lap stints on ultrasofts and one on supersofts to the finish.