Snap up amazing deals in our biggest Black Friday ever!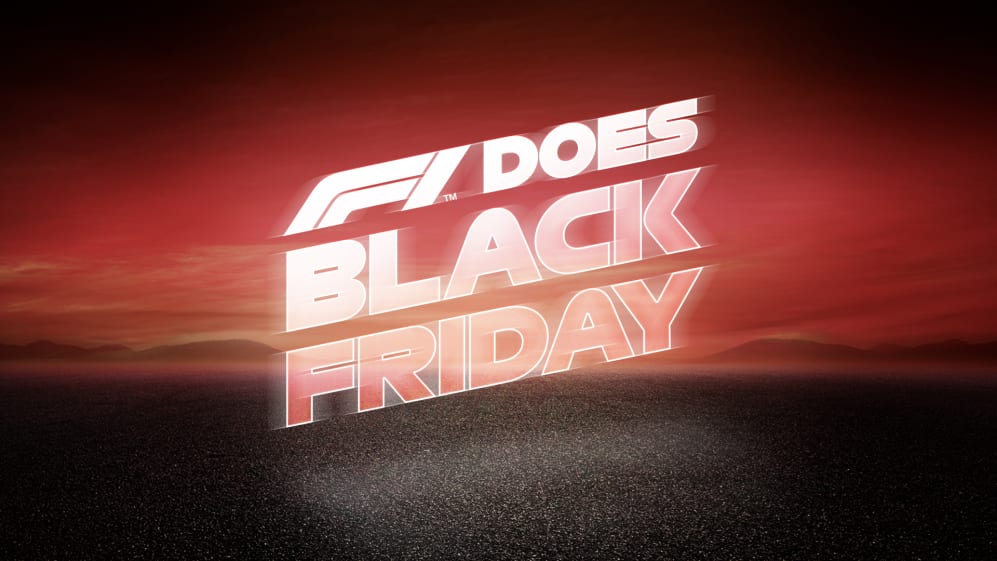 2020 is our biggest Black Friday event ever. There's something for every F1 fan: from deals on your favourite team merchandise to exclusive memorabilia from your racing heroes. Unforgettable experiences at the track or gaming bundles on your phone. Take a look for yourself...
30% off everything in the F1 Store
Grab a gift for your favourite F1 fan, or treat yourself: we've got 30% off everything in the F1 Store. Find caps, t-shirts, bags, accessories and much more in the official place for all your team and driver merchandise. Browse the store.
Own a piece of history with F1 Authentics
This Black Friday you can own a piece of F1 history in this no-reserve auction on selected items. Get your hands on one-of-a-kind signed and race-worn memorabilia. New pieces added daily. Check out the auction.
Book an unforgettable F1 Experience
F1 Experiences packages make any visit to the circuit truly unforgettable. This weekend get 5% off all F1 Experiences packages (excluding Paddock Club packages) when using the code F1IN2021 at the checkout. Take a look.
Get ahead with F1 Gaming
Take your racing to the next level with our F1 Gaming offers. Find in-game bundles, accessories, parts upgrades and much more, all with special Black Friday deals.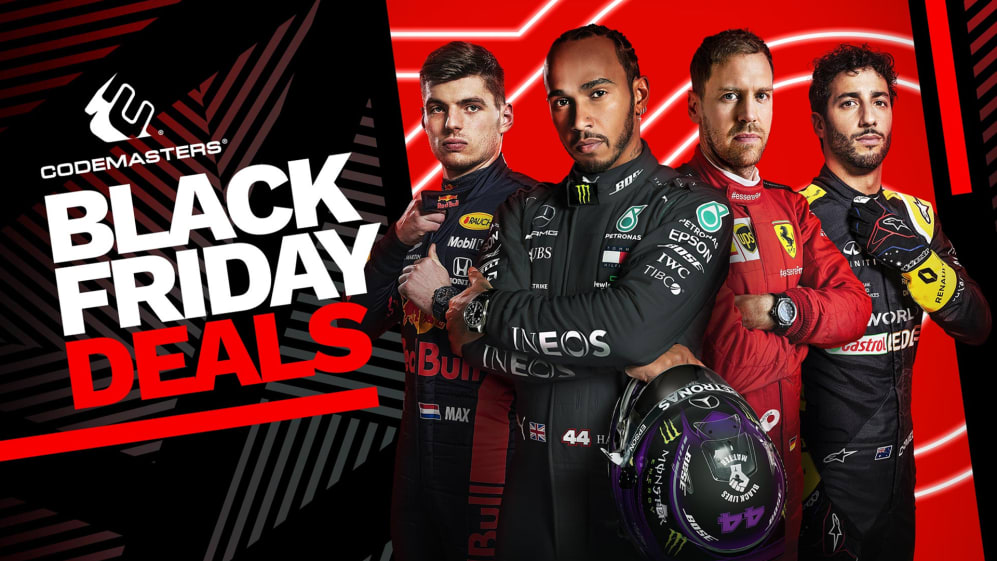 Race to save on F1 2020
Whatever your console, get a massive deal on our official videogame. We've got 50% off F1 2020 on PlayStation 4 until November 30th, on PC until December 1st and on Xbox One until Dec 2nd.
And if you've already got the game, Get 50% off an upgrade to the Schumacher Edition, the Seventy Edition or a combination of both on Black Friday. We've also got 33% off the DLC pack 'Keep Fighting, Michael', celebrating Michael Schumacher's career, available on Steam Only.
Check out all the F1 2020 deals here.
Run the show with F1 Manager
We've got 24 special offers over the 24-hour period on the official F1 management simulator. Get discounts of up to 90% on crates, boosts and in-game currency.
And that's not all: in our Thanksgiving special, we're making 12 drivers available for sale in the Asset Market, and on Cyber Monday you'll get 12 car components in the Asset Market, plus a 50% discount to unlock new assets. Find out more.
Our first ever F1 Delta Time sale
For the first time ever, we've got a content sale on F1® Delta Time 2020 – and you won't want to miss out. Get 50% off all purchases made in the 2020 presale until December 4th.