Steiner 'baffled' by Grosjean and Magnussen contact repeat
On paper, Haas' German Grand Prix was the biggest score of the 2019 season so far, with Romain Grosjean and Kevin Magnussen eventually classified seventh and eighth following penalties for both Alfa Romeo drivers. But contact once again between his two drivers, allied to a continued struggle for race pace, meant that Guenther Steiner was in far from a celebratory mood when he left Hockenheim.
Grosjean and Magnussen had already incurred the wrath of their team boss after taking each other out of the British Grand Prix while the team were A/B testing different aerodynamic specifications on their hard-to-fathom VF-19 machine. So it was with a certain amount of disbelief that F1 fans watched the two drivers – again, both running different bodywork – come together once more at Hockenheim's hairpin on Lap 57 of the German Grand Prix.
READ MORE: Verstappen storms to sensational win in extraordinary rain-hit German GP
And while this time, at least, both cars managed to make it to the end of the race to take only Haas' second double points finish of the year – the other coming after they also made contact at the Spanish Grand Prix, Steiner declared himself "baffled" at the resumption of hostilities between the pair.
"I was as surprised as maybe everybody else that after what happened in Silverstone, they do it again," he said. "I mean, I didn't speak with them after the race, there's no point. I will do it before Budapest and find a clear line what to do and what not to do. If they don't understand what that means, I need to tell them event by event and lap by lap what to do, and I think that will happen.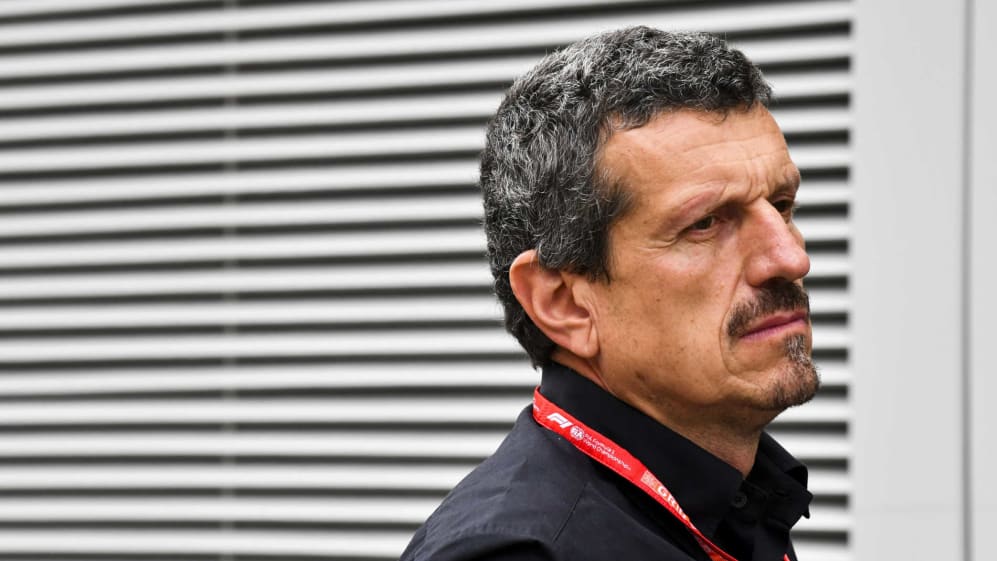 We are not really quick, so we don't need any more distractions or loss of points by running into each other
"I haven't seen the incident in the replay," he added. "I've seen it once on TV. I need to look at it and we need to come to a conclusions because we are not really quick, so we don't need any more distractions or loss of points by running into each other or into anybody else as well. It's one of these stories where I'm baffled in the moment. We will regroup and go again."
As Steiner mentioned, Haas now appear to be struggling with both a car and drivers that don't seem to want to cooperate. But the Italian underlined the team would continue their efforts to develop a version of their 2019 machine that was as fast on Sunday as it was on Saturday, with Grosjean having qualified an excellent sixth at Hockenheim despite running the aerodynamic specification the team had used in Melbourne at the first race of the season.
"Our pace [in the race] wasn't good," said Steiner. "We finished ninth and 10th [later seventh and eighth] not on merit or speed. I'm not standing here saying, 'Hurray, everything is fantastic'. Our speed wasn't there. I've never seen this: how can a car be so quick in qualifying and going down to that pace in the race?
"The only thing we can do in this situation is keep on working and try to find out why. There's no magic to it, and today, why we're lucky is we kept on the track and finished ninth and 10th, which is at least double points. But that's the only highlight of the day."
The 10 points Haas took away from Hockenheim bumps them from ninth to eighth in the constructors' standings, level on 26 points with Alfa Romeo.