Steiner says Magnussen pulled off 'perfect lap' to deliver himself and Haas a maiden pole in Brazil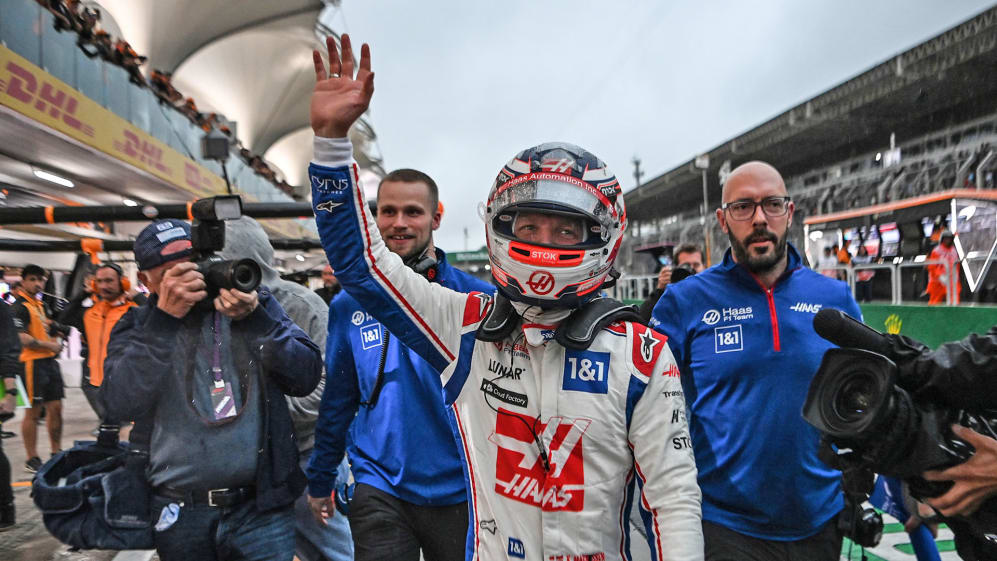 With Kevin Magnussen's qualifying shock on Friday, Haas ended the longest wait for pole position endured by any Formula 1 constructor – and Team Principal Guenther Steiner expressed his delight in inimitable fashion.
Magnussen emerged first to set his lap in Q3 as the rain began to fall, and with George Russell going off at Turn 5 to bring out a red flag, the Dane's provisional pole was cemented. The 30-year-old was ecstatic, and said he wanted to give it all for a Sprint victory today – while team boss Steiner offered mighty praise for his team and driver.
READ MORE: Magnussen vows 'maximum attack' after clinching pole and securing P1 for Sao Paulo Sprint
"At the right time he [Magnussen] put the lap down. Just a perfect lap down," said Steiner. "The last races were not good for him, we always had some issues, and today when it counted...
"Everybody went out there quick on the slicks because we knew rain was coming but you just can do what you can do and I think the other cars that are only 10, 15, 20 seconds behind us – and they couldn't do what we did, so credit to him, he was given the opportunity and he took it."
Steiner maintained that his team weren't just fortunate to claim their first pole after 143 times of asking, and he offered a choice phrase to describe Haas's achievement…
"This is the thing… you're scared to dream about it, I think! It's something, you know, we are trying hard, the whole team is trying hard since seven years, and then circumstances let us pull this one off!
READ MORE: 'I'm extremely disappointed' says Leclerc after Q3 tyre mix-up at Interlagos
"I think it was not luck; it was well deserved from the driver, from the team being on the same tyre, on the right tyres at the right time, Kevin putting the lap time when it was needed. You need to go out there, he was first out, you can say, 'Yeah he had the advantage'.
"But the disadvantage – he had nobody to gauge with, he was on his own. He put a lap down and it stuck. Basically, when it rains soup, you need to have a spoon, and we had the spoon ready today."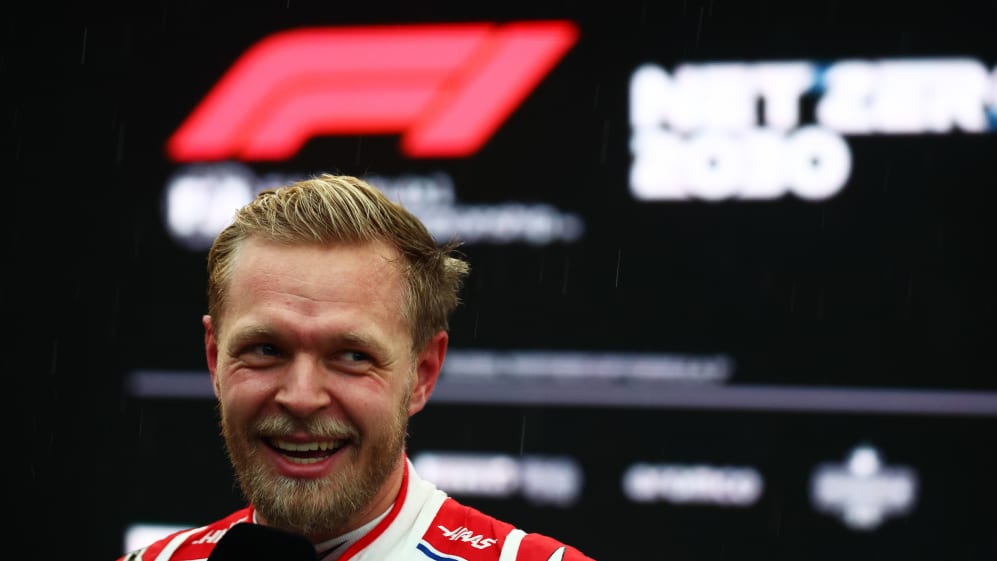 Having brought Magnussen back to the team in March after the departure of Nikita Mazepin, Steiner said the Dane and his squad deserved Friday evening's result.
"I think he deserves a lot. The whole team deserves this, and he's part of the team, I always say the driver is just part of the team. I think we always work hard; we never give up; we keep on fighting. You will always have naysayers. But: 'Welcome to our pole position', to the naysayers."
HIGHLIGHTS: Watch the qualifying action as Magnussen grabs a shock pole in Sao Paulo
The Haas chief wasn't about to get carried away when asked of his chances of a Sprint win, however.
"I think now you get a little bit too optimistic; 24 laps to keep everybody behind will be difficult, but I'm happy with points. We don't need to win the race. If we win it, I'm more than happy, but it would be very unrealistic to think that. As long as we are in the points, I am happy."