Steiner fined for critical Russian GP radio message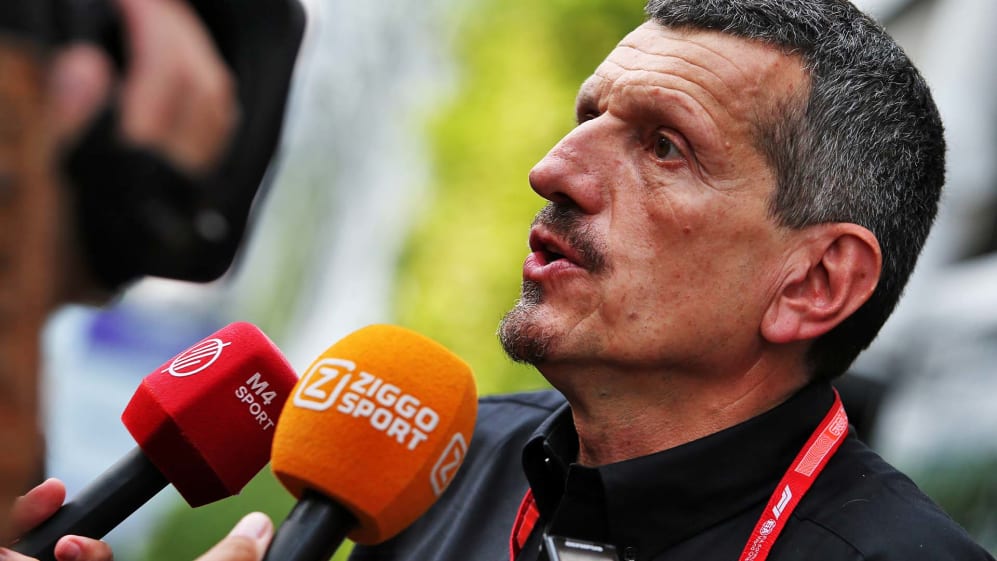 $7500. That's what Haas boss Guenther Steiner has been fined by the FIA stewards for singling out a steward in a critical radio message following the Russian Grand Prix…
Steiner was unhappy Kevin Magnussen had been given a five-second time penalty for running off track at Turn 2, when battling Racing Point's Sergio Perez for seventh, and not following the correct procedure when rejoining the circuit.
After the chequered flag, he said to the Dane on team radio: "If we didn't have a stupid idiotic Steward we would be eighth … You know who is the Steward. You know him. It is always the same. He just does not get any more intelligent…"
The stewards called him for a meeting at Suzuka on Friday to give him an opportunity to explain himself, as his comments were an alleged breach of two articles of the FIA International Sporting Code.
In a statement, the FIA reported Steiner said the message "happened in the heat of the moment after a hotly contested race by his drivers".
The wording used by Mr. Steiner has caused moral injury to FIA officials
The FIA added: "In retrospect, he regretted his choice of words used at the time. He did not intend for his words to reflect unfavourably on the FIA officials of the event and the championship.
"Nevertheless, the affected radio communication as transmitted at the time is an insult to the Stewards of the event and calls into question both the skills and the integrity of those Stewards.
"Such statements harm the reputation of motorsport in general, the FIA in particular, and call into question the professionalism of the officials of the FIA.
"While any factual criticism of Steward panel decisions is always welcomed in private discussions with that panel, public personal attacks against individual officials are totally inappropriate and will not be accepted.
"The wording used by Mr. Steiner has caused moral injury to FIA officials, was prejudicial to the interests of motorsport and therefore shall be deemed to be a breach of two articles of the International Sporting Code."
The FIA also said that as no penalties have been imposed on Steiner for similar behaviour in the past, a fine of $7500 "is considered appropriate".
But they did added a future violation could lead to the team and individual involved being penalised with "harsher sanctions".