Steiner sets podium target for Haas after landmark MoneyGram sponsorship deal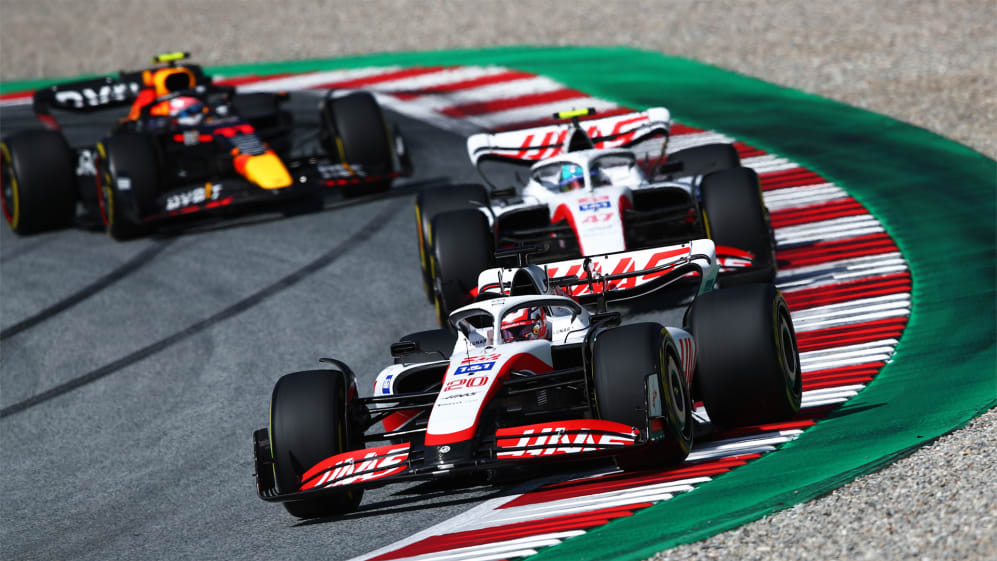 Haas team boss Guenther Steiner is confident that the squad will be able to take the fight to F1's top teams – and challenge for their first-ever podium finish – in the not-too-distant future, following confirmation of a major new sponsorship deal.
Ahead of this weekend's United States Grand Prix, Haas announced that payment company MoneyGram will act as their title sponsor from the 2023 season onwards – the arrangement between the two US-led operations set to include team naming rights and a livery change.
READ MORE: Magnussen says Schumacher 'definitely deserves' F1 seat as wait continues over Haas driver decision
After Haas ended previous deals with Rich Energy and Uralkali early, Steiner stated that he "couldn't be more happy" with the team's new backers and is looking forward to the partnership gathering pace.
"We are very proud to have an American company as a sponsor, as we are an American team. I'm very happy; I'm happy for the whole team," said Steiner, while also outlining that "all the markets we race [in] are MoneyGram markets".
Oops! Error retrieving Twitter post
"We started the dialogue at the beginning of the summer [and] it was a very good dialogue, once we found where we can work together, where we want to work together. Here we are, looking forward to next years [of] collaboration with Haas and MoneyGram."
Steiner went on to explain how the financial injection from MoneyGram should help to drive Haas up the F1 grid in the coming seasons, making reference to the sport's tightening budget cap.
READ MORE: Why COTA remains a favourite for drivers and fans as it prepares for its 10th US Grand Prix
"We can now go to the [limit of the] budget cap and then everybody is on a similar platform. I always say with the budget cap, in the mid to long term, there shouldn't be this problem anymore that you can't fight for podiums. That is what we want to do and, with this team, I think we can make the step that in a few years we can fight for podiums," Steiner continued.
"I'm not promising for next year, because we just came back from two years that were very rough for us, and we came back pretty well and continue to improve, but I want to be realistic. I don't want to send out messages of 'they're going to win then' or what not, but this is the step to the next level for Haas F1, you know.
"We can really fight with other people on the same level and it's really down to us to do a good job. We've never been afraid to work hard or ask the team to work hard and achieve certain things, and that is what we'll continue to do as long as I'm here."
READ MORE: Newly-crowned champ Verstappen 'not too stressed' about Red Bull constructors' title hopes at Austin
Haas's best constructors' classification came back in 2018, when the team finished fifth, but they slumped to the bottom of the standings last season. With four races to go in 2022, Steiner's outfit sit eighth overall, level on points with AlphaTauri and 11 behind Aston Martin.