Still a lot more to come from 'maturing' Verstappen, says Red Bull boss Horner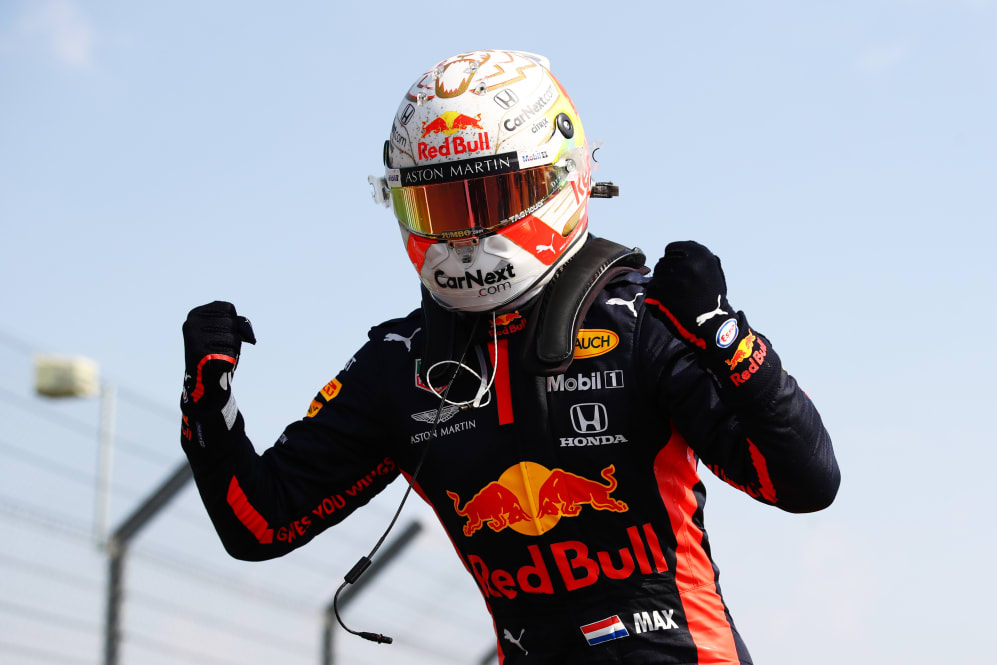 When Max Verstappen burst onto the Formula 1 scene in 2015 he instantly impressed with his speed behind the wheel, despite being just 17-years-old at the time. Since then he has gone on to become one of the most exciting drivers in the sport – but his Red Bull boss Christian Horner says there is still a lot more to come from the talented Dutchman.
Verstappen famously won the Spanish Grand Prix on his debut for Red Bull, after being promoted mid-season from the Toro Rosso team, to become the youngest winner in F1 history – he was just 18 at the time – and has since added eight more wins to his tally.
READ MORE: Why Red Bull's Nurburgring performance bodes well for the rest of the season
This season he has become the only real challenger to Mercedes drivers Lewis Hamilton and Valtteri Bottas, beating the pair to victory in the 70th Anniversary Grand Prix at Silverstone, and making the podium in every race he has finished. He also has more than double the points tally of his team mate Alex Albon after 11 races. But Horner says this is just the beginning for his star driver, who is now competing in his sixth full F1 season.
"Is there more to come from Max? Look, I think just as he gains experience he's just maturing as a driver," Horner said.
"He's only just literally turned 23 years of age, but he's got a significant amount of races behind him now and he's just growing and growing. You can see that maturity in the car, in his racing and I think there's exciting times ahead of him."
Meanwhile Horner said he was encouraged by the team's performance last time out at the Eifel Grand Prix, where he felt Red Bull were "a step closer" to pace setters Mercedes.
DRIVER MARKET: Who will drive for AlphaTauri in 2021? All the key contenders' chances rated
And with three unfamiliar circuits coming up on this revised 2020 calendar, Horner said the team were keen to finish this year on a high, but were already looking ahead to next year, when they will be running a 'B-spec' version of their current car.
"We've got Portimao, we've got Istanbul, we've got Imola – they're all circuits that will be quite interesting for us and we're keen to finish the season with positive momentum, having understood quite a few of the issues that we've had with RB16, so that that's addressed going into RB16B," he said.