Feature
DRIVER MARKET: Who will drive for AlphaTauri in 2021? All the key contenders' chances rated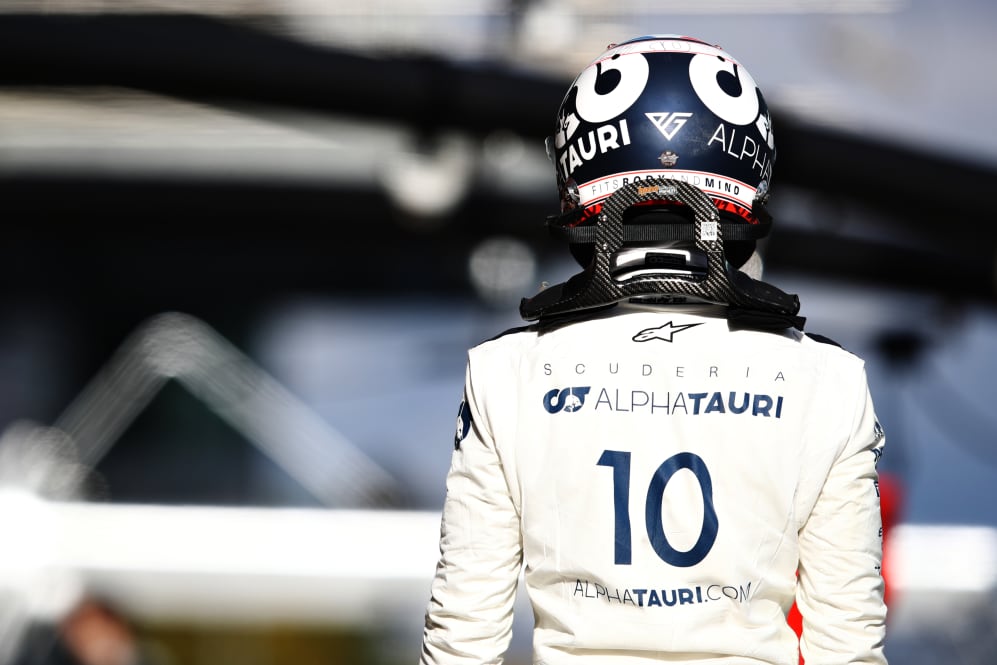 AlphaTauri's form this season – including that shock win at Monza – makes them a very attractive prospect for 2021, and Red Bull will have some very good options when they make the final call on their Faenza team's line-up. Here's a look at the main contenders, and for a bit of fun I've added a percentage chance of each racing for the team next year…
The incumbent: Pierre Gasly
Pierre Gasly is a contender for driver of the season, so strong has the Frenchman been this year. Following his demotion from the senior team to what was then Toro Rosso, Gasly has kicked on impressively.
His mental strength has perhaps been his most impressive asset, the 24-year-old able to compartmentalise the disappointment and use that pain to motivate him to become a more rounded and quicker driver.
READ MORE: Why Pierre Gasly is a risk-taker – and how that mentality helped rebuild him when the chips were down
Fortune played some part in his victory at Monza – the first of his career – but he has earned his luck with a series of strong, consistent drives which have provided the backbone to AlphaTauri's threat to Ferrari as they battle for sixth in the constructors' championship.
And while a promotion back to Red Bull is unlikely, it's almost certain that Gasly will retain his seat at Red Bull's sister team next season, AlphaTauri boss Franz Tost rating the Frenchman highly while Red Bull senior management are very pleased with how he has responded.
Chances of driving for AlphatTauri in 2021: 90%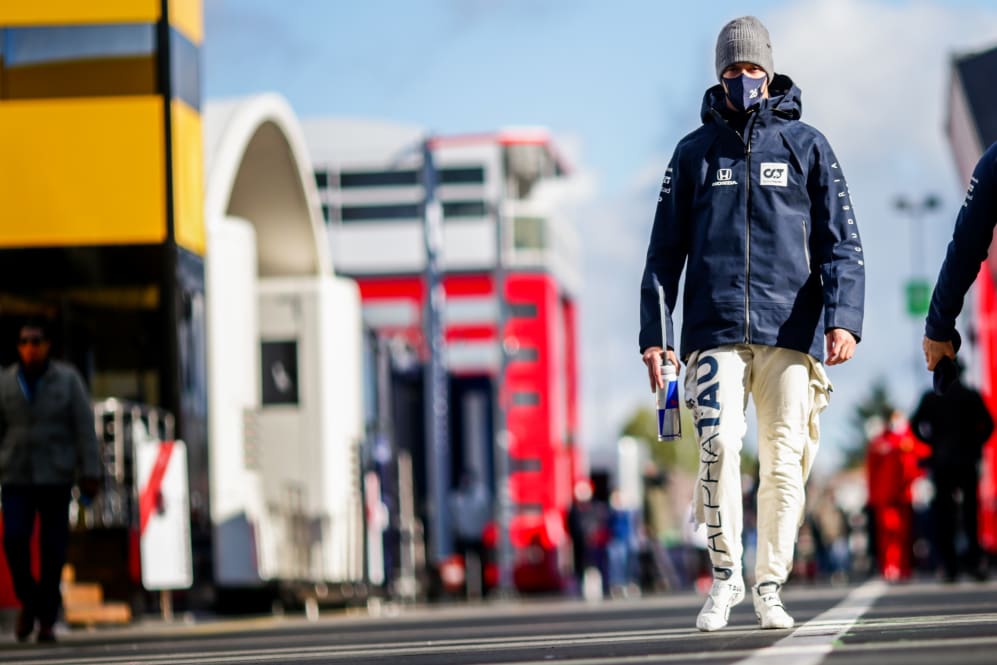 The incumbent: Daniil Kvyat
Daniil Kvyat has been driving at arguably his highest level in recent races, the Russian going on a run of strong points-scoring form from the Italian Grand Prix onwards, though that was brought to an abrupt end in the Eifel GP following contact with Red Bull's Alexander Albon.
Tost believes Kvyat is a very fast driver, but his consistency is perhaps his biggest weakness, even if sometimes it's outside of his control courtesy of mechanical problems.
READ MORE: Kvyat slams 'unprofessional' Albon after race-ruining collision in Germany
If he can deliver results like he did in Tuscany and Russia consistently, he would be a very useful driver for AlphaTauri next year, as they look to meet Tost's long-held target of fifth in the constructors' championship.
However, the threat from Yuki Tsunoda is real and sticking around for a seventh campaign may not be possible if the young Japanese ticks all the boxes put in front of him over the next few weeks.
Chances of staying at AlphaTauri in 2021: 30%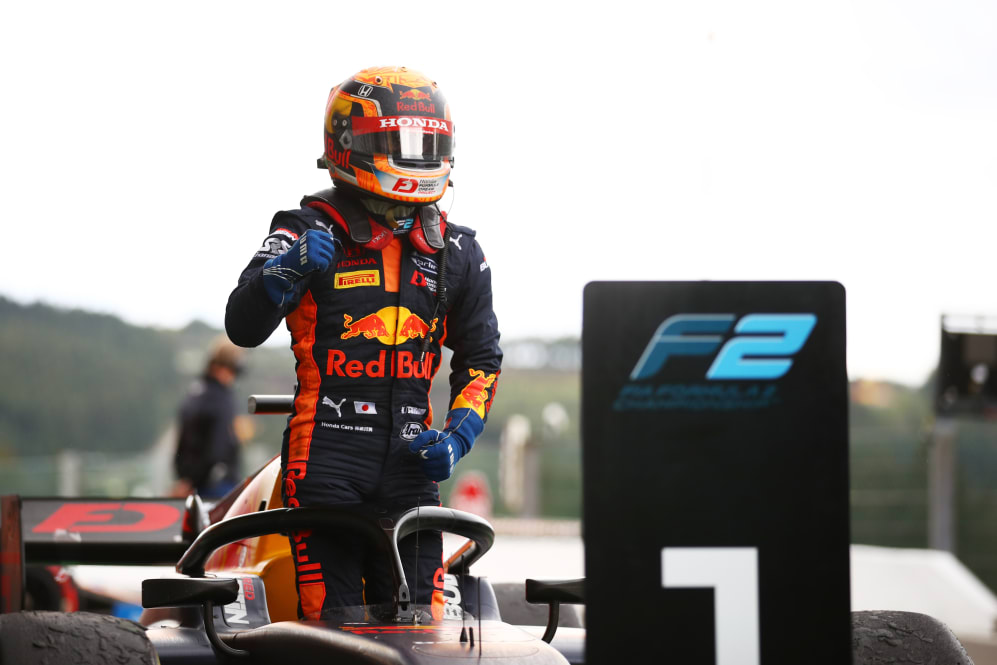 The rising star: Yuki Tsunoda
Momentum is building for Yuki Tsunoda as the Red Bull and Honda junior continues to impress in Formula 2, the Japanese driver having scored two victories – and a near miss in Austria – to sit third in the drivers' standings with a double header in Bahrain to go.
Red Bull rate him highly and intend to give him an opportunity to shine regardless of the fact Honda are leaving at the end of 2021, first with a shakedown in an old Toro Rosso next month, then in the end of season young driver test in Abu Dhabi in current machinery.
READ MORE: Tsunoda part of Red Bull family on merit, says Tost ahead of Japanese star's Imola shakedown
And as Tost has said, we might see him in an FP1, too, to give him a chance to acclimatise to a Grand Prix weekend with the F1 race team. The most likely spot for this is Abu Dhabi, as the F2 season will be done and dusted and he can give full focus to the opportunity.
Should he suitably impress in all those situations, and secure the points required to earn an F1 Super Licence, Tsunoda is overwhelming favourite to next season become the first Japanese driver to race in F1 since Kamui Kobayashi.
Chances of joining AlphaTauri in 2021: 70%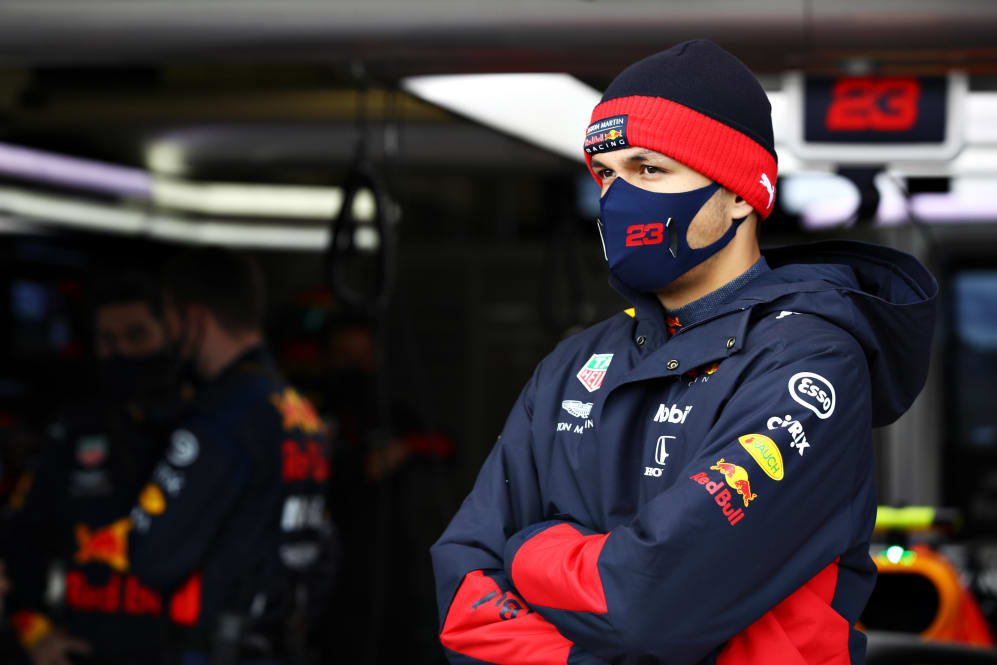 The old recruit: Alex Albon
Red Bull are throwing their arm around Alex Albon in the hope he can find the speed and consistency they believe the Thai driver has.
READ MORE: 'There was more to come from Albon' before pierced radiator ended his Eifel GP, says Horner
If he fails to convince them of his ability, it is possible they will send him back to AlphaTauri, as they did with Gasly, and potentially pick an experienced driver on the market outside of the pool, such as Nico Hulkenberg or Sergio Perez.
However, keeping it in the family and finding a way to get Albon to operate on a pace closer to team mate Max Verstappen, and thus retain him, is their primary aim and the most likely outcome.
Chances of demotion to AlphaTauri in 2021: 20%
Dip further into the Red Bull junior pool
Tost believes Red Bull is in "a very strong position" with regards filling seats across Red Bull and AlphaTauri in the coming years.
"We have really good drivers," he says. "We have Max Verstappen, Alex Albon, Pierre Gasly and Daniil Kvyat now and Yuki Tsunoda is coming.
READ MORE: Six key questions answered following Honda's shock exit announcement
"We also have some good drivers in junior formula, for example, Liam Lawson in F3 and Juri Vips, who was a bit unlucky this year as he should have raced in Japan, but because of Covid 19 it was not possible. In F2, he has shown some good races. There are good drivers."
Lawson and Vips are certainly delivering encouraging performances, but they are considered more long-term options and not contenders for F1 seats in 2021.
Chances of Lawson or Vips earning promotion: 5%
The final decision
Tost says he doesn't know when the 2021 line-up will be decided by Red Bull but he thinks "a decision will be made the end of the season".
At this stage, Gasly is a clear favourite to secure one of the seats, with Tsunoda edging ahead of Kvyat for the second if all goes to plan. That would almost certainly mean the end of the road for Kvyat in terms of a race seat for 2021.