Strategy error cost me victory shot, says Bottas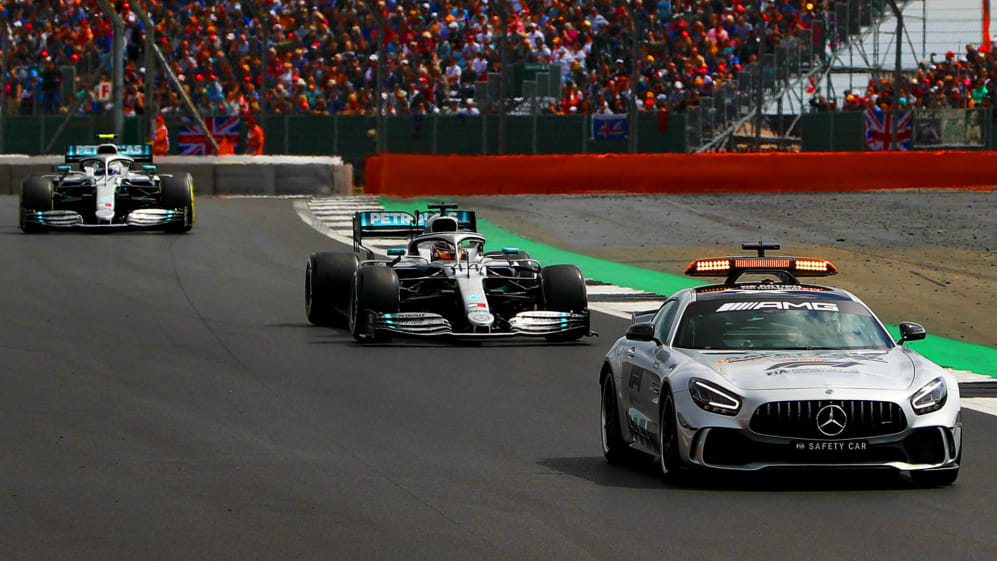 After team mate Lewis Hamilton one-stopped his way to glory in Sunday's British Grand Prix, Mercedes' Valtteri Bottas admitted that his two-stop strategy had been a mistake – and one that may well have cost him the win.
Polesitter Bottas won an early tussle with Hamilton and was leading when he pitted first, taking on another set of medium tyres. But Hamilton gained the advantage by pitting under the Safety Car a few laps later and swapping to the hard tyres that took him to the chequered flag, while Bottas was forced to stop again en route to second place.
"It was maybe not my luckiest day, but that's life," said the Finn philosophically. "I think [victory] was 100 percent possible today, just the timing of the Safety Car was the worst.
"After my first stop I felt like it was under control. I was following the gap closely – the pit stop gap I had to Lewis – so I was still effectively leading the race until there was a Safety Car and Lewis got a free stop and he got me there.
"I also went to the mediums so it meant I had to stop at the end again, so that was pretty much it. So not really my day, but at least the pace was good and it felt good out there."
Bottas revealed that Mercedes' pre-race predictions had not forecast either car one-stopping, with the team expecting to two-stop both drivers, albeit with potentially split strategies.
"There was an idea to split the cars – one of us going for the hard for the second stint. But still the idea was for that car to do medium-hard-medium, or medium-hard-soft. So one stop honestly [we thought] was out of the question today, and [that] was a mistake from our side.
"It was by far the quickest strategy today for our car – the medium-hard. We thought it would be much slower so, for sure, a learning point for us."
Despite the loss, Bottas came away highly encouraged by his and his car's performance and said he "really enjoyed" his stunning battle with Hamilton at the beginning of the race – even if the Mercedes pit wall may not have been as keen.
"That's why we are here, to race hard and fair – I'm sure [Team Principal] Toto [Wolff] didn't maybe enjoy it as much as we did, but it doesn't matter," he joked.
"At least it felt like the pace was good today and yesterday, so there are positives to take. Also, really, really happy for us as a team, getting maximum points and it's pretty impressive the gap to the teams behind now. So it makes me very, very proud of us."
After two breath-taking contests at Silverstone and the Red Bull Ring, Formula 1 is all set up for another tantalising showdown in Germany in a fortnight's time – and Bottas, now 39 points behind Hamilton in the standings, can't wait.
"I'm still super-hungry for the win, so looking forward to doing it again in two weeks!" he concluded.