Feature F1 Unlocked
STRATEGY UNPACKED: Bernie Collins picks out 5 key lessons from history that teams must heed to plot their Monaco strategy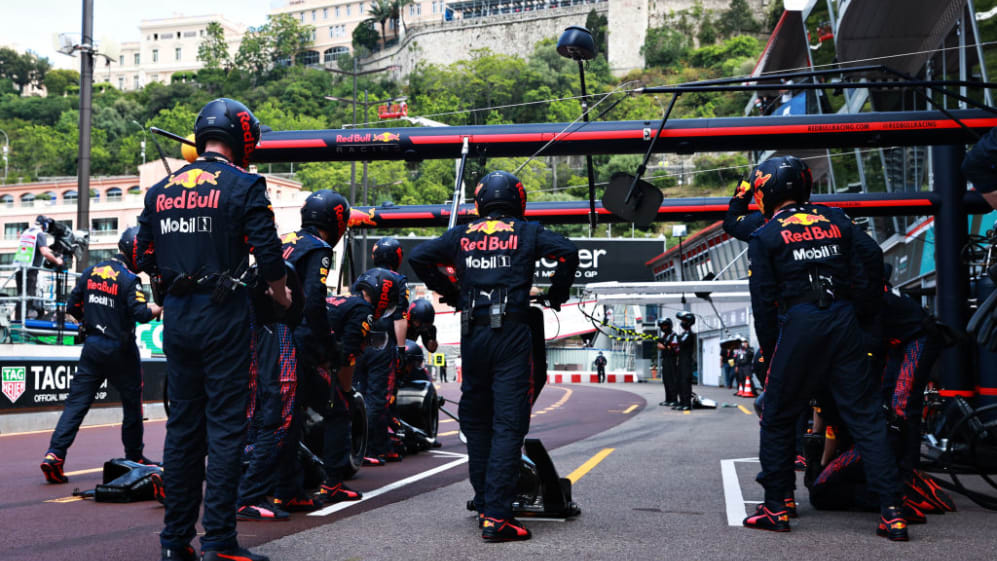 The Monaco Grand Prix is, for many, a highlight of the Formula 1 calendar. But on such a tight street circuit – and with overtaking notoriously difficult – how do the teams plan their strategies for this unique race? Former Aston Martin strategy chief Bernie Collins explains all…
What makes Monaco different?
Monaco is the shortest track on the calendar at only 3.3km per lap – and this requires a specific sporting regulation in the F1 rules that allows the total race distance to be shortened from the normal 305km total to 260km.
IT'S RACE WEEK: 5 storylines we're excited about ahead of the Monaco Grand Prix
This results in a 78-lap race, still more laps than any other Grand Prix on the calendar, but shorter than the 92 laps it would otherwise need to be!
The unique street track layout creates the hardest overtaking threshold combined with the lowest DRS effect, and the lowest average speed at 168 kph or 104 mph.
The very tight pit lane forces a 60 kph pit lane speed limit and the gap between garages is so tight that often a pit stop is very slow as there is a high risk of a driver being blocked by another car entering or exiting the pit box. That needs to be factored in to any race strategy.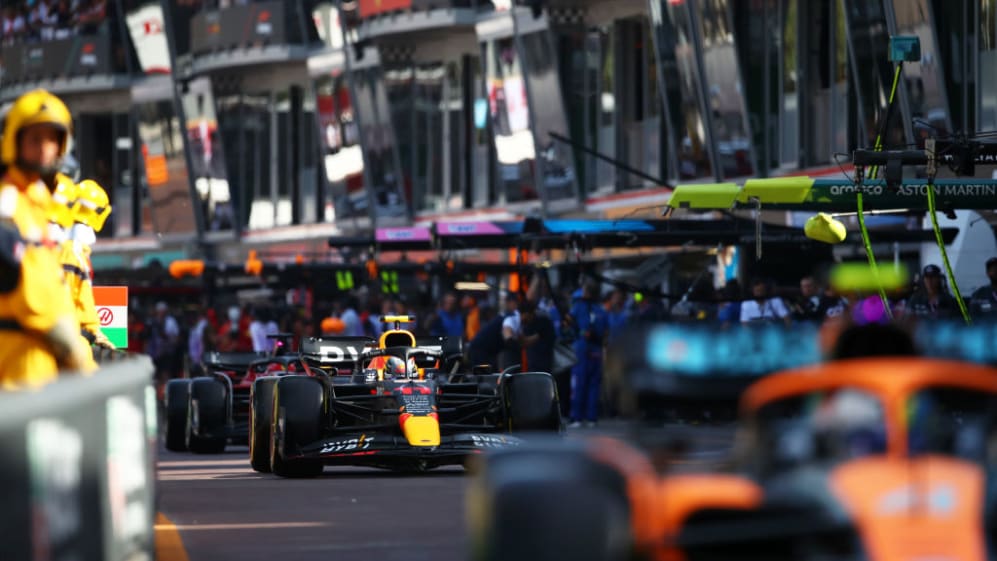 So what is important for strategy?
It is a well-worn F1 cliche that the points are handed out on Sunday, not Saturday. That is to say, whatever goes on earlier in the weekend in qualifying is not as important as finishing position at the end of the race.
This is obviously still true in Monaco – but with the low chance of overtaking the finishing positions in Monaco often very closely match the qualifying order. Therefore teams look to achieve maximum qualifying positions over all else.
WATCH: Monaco Grand Prix Preview – who will master the Monte Carlo streets in 2023?
This may mean compromising set-up for a quicker qualifying car at the expense of race performance. It will also mean having the maximum number of soft compound qualifying tyres available, and not saving additional medium or hard tyres for the race. This focus on qualifying starts from the very first practice session of the weekend.
First practice at most Grands Prix is used for testing items or parts on the car. However, not only is Monaco a poor track to get good test results due to the traffic effects and lack of high-speed corners, but drivers and teams are keen to start practising qualifying runs as soon as possible at this event, given the crucial importance of getting a good grid slot.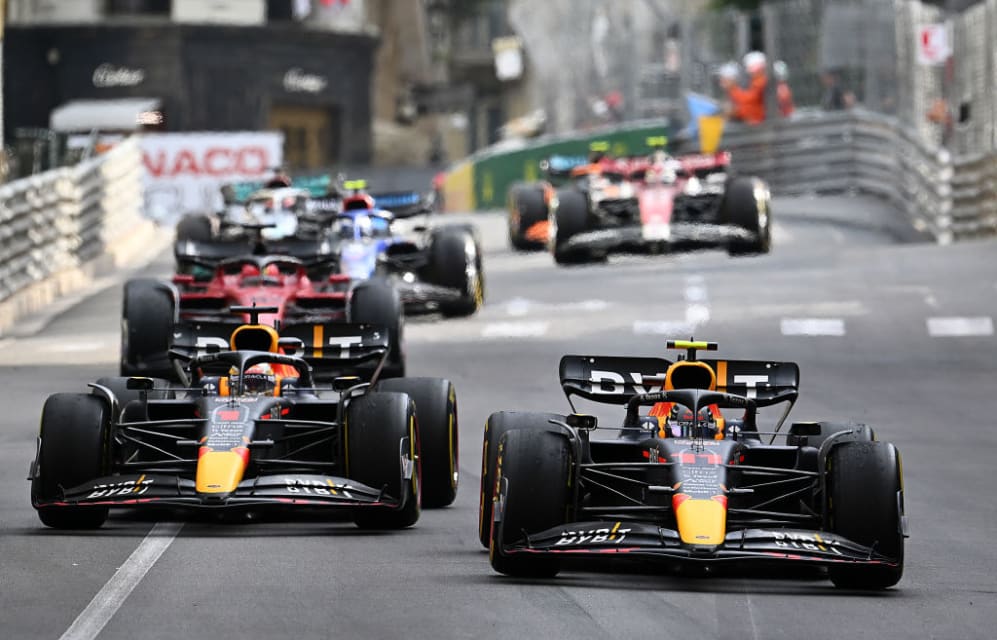 As always, second practice is the best chance to get race tyre data. However, in Monaco teams will reduce the number of laps completed on high fuel for race data in favour of more laps on low fuel with soft tyres.
Additionally, often in Monaco the high fuel data collected is corrupted by traffic or yellow or red flags and is therefore not overly useful when it comes to forming Sunday's strategy.
GOOD LAP vs GREAT LAP: Ride onboard with the Ferrari drivers around Monaco
For race day there is often only one important question: what is the longest stint possible on each tyre? Rarely is this answer found during the FP2 long runs so the answer comes from the teams' tyre departments and simulation data.
How to tackle Qualifying?
In Monaco the fastest way around the track would be a single flying lap on the soft tyre with at least a six-second gap to the car ahead on track. At the last race in 2022 the fastest qualifying lap time was a 1:11.4s – that only leaves 3.6s gap on average between cars.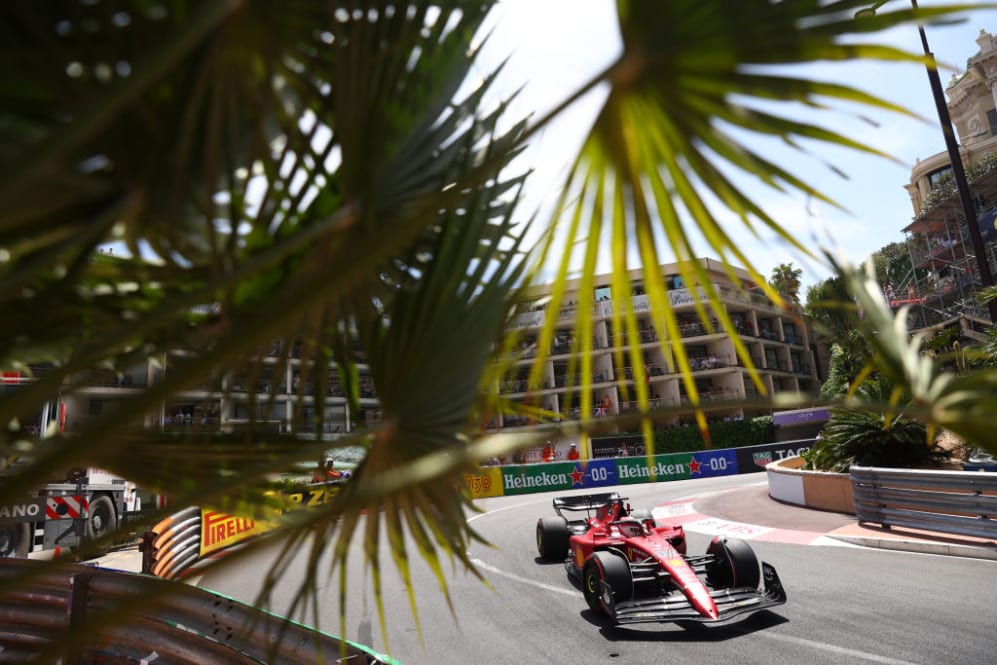 Also in 2022 qualifying featured two red flags. Therefore, with traffic compromises and disrupted sessions, the task becomes how to get as many good laps on the board as possible rather than just one single perfect lap. This involves multiple lap runs with minimum time in the garage and fast reaction to events on track.
READ MORE: The top 8 Monaco masters – and their greatest wins in the Principality
What can we learn from the past?
Strategy teams will form a tyre model with expected pace differences between tyre compounds and expected tyre degradation to calculate the optimum pit stop lap and fastest strategy.
However, at Monaco traffic rules everything. Stopping too early into traffic in an attempt to undercut others can ruin a race. Often, despite being a 'track position' race, the first stint in Monaco is extended to such a point when the pit window is clear. Strategy departments spend lots of time simulating how the race might pan out and how best to avoid traffic.
The race is generally run on a one-stop strategy, so what are the major learning points we can take from previous events?
Oops! Error retrieving Twitter post
1. Beware of traffic!
Last year's race saw Sergio Perez win for Red Bull, having started from third on the grid in wet conditions. Rain makes overtaking even trickier and therefore traffic becomes even more important.
Perez was the first of the front runners to stop for intermediate tyres and immediately found free air. This allowed him to pull an undercut on Ferrari's Charles Leclerc (ie, by stopping earlier, he was able to make up time and so jumped ahead of Leclerc once the Ferrari man himself pitted).
READ MORE: 'I cheered when I opened the windows and saw rain' – Olivier Panis on his incredible 1996 Monaco win
Carlos Sainz in the other Ferrari attempted to do one less pit stop by going directly from wet to dry tyres – thus cutting out the intermediate.
However, he found back-marker traffic slowed him down and despite getting blue flags (signalling to the lapped cars to let him through) the time lost was sufficient to allow Perez to stop one lap later and emerge ahead.
2. Over-cuts can work too
The 2021 race is famous for Valtteri Bottas' pit stop that never was completed, when a front right wheel nut got stuck in position, most likely costing the Finn second place.
However, strategically the most interesting aspects from that race are the over-cuts that both Perez and Sebastian Vettel achieved. Perez over-cut three cars by stopping four to six laps later and using the Red Bull car's pace in free air to gain positions. Similarly Lance Stroll showed that a hard start tyre from P13 on the grid allowed a long first stint and a drive to a P8 points finish.
PODCAST: Listen to the incredible true story of Monaco's Lost Diamond
3. Beware team games
The 2019 race saw McLaren use Lando Norris as the car behind to open a gap and allow Sainz in front of him to complete a pit stop and still emerge ahead.
Sainz also emerged ahead of two drivers that had earlier stopped during a Safety Car deployment and were stuck behind Norris. This allowed Sainz to gain two positions with no loss in positions for Norris, in a clever team strategy from McLaren.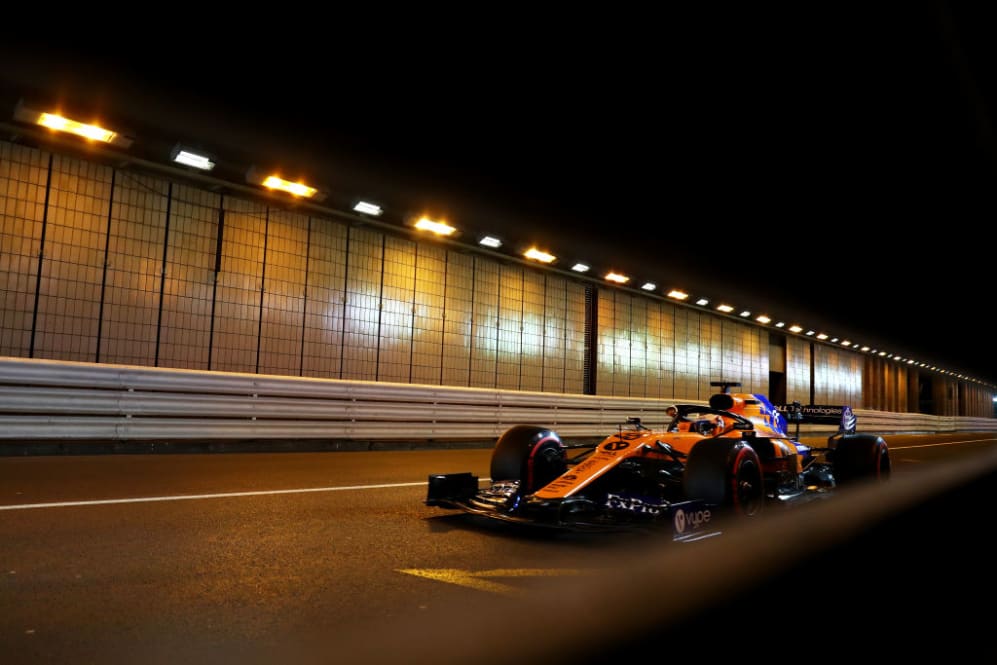 4. Communication is everything
In the changeable conditions of the 2016 race, Daniel Riccardo lost the win with a botched pit stop due to Red Bull not having his dry tyres ready in the pit lane.
Ricciardo entered the pit box to find the pit crew but no tyres available. The resulting stop was 10s longer than normal and gifted the lead to Lewis Hamilton, while Ricciardo was left a devastated third, having seen defeat snatched from the jaws of victory, thanks to an extremely costly miscommunication within the team.
5. Always watch the pit window
In 2015, Lewis Hamilton was comfortably in front of Mercedes team mate Nico Rosberg. Hamilton had a full Safety Car window on the field when a Virtual Safety Car was deployed, before it was later upgraded to a full Safety Car. The decision was taken to stop and fit new tyres for the restart.
However, as Hamilton caught the Safety Car, the back of the pack closed the gap and Hamilton emerged in third position having thrown away a race win.
Perhaps more than any other race of the year, Monaco is a Grand Prix where anything can happen, and the teams have to be ready to respond at a moment's notice when the pressure's on – and it's a race where strategy can absolutely make the difference between winning and losing. Just ask Ricciardo, Hamilton, or Perez.
But who will get it right when the lights go out this Sunday?
To read on, sign up to F1 Unlocked for free
You'll unlock this article and get access to:
Live leaderboard data
Epic experiences and rewards
Money-can't-buy competitions