Stroll didn't expect qualifying to be 'as bad as it was' as unwanted streak continues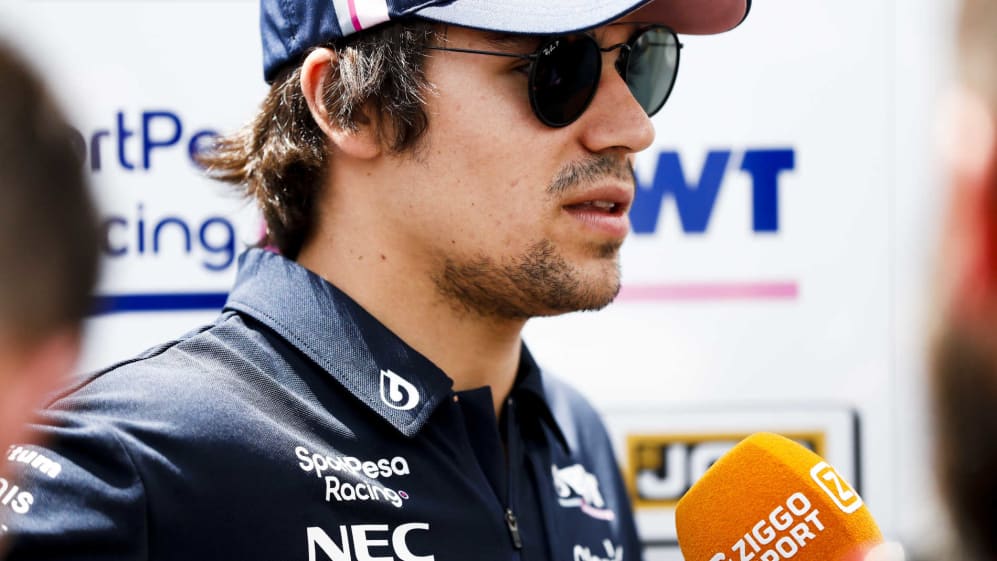 Another qualifying session, another Q1 exit. That's now 12 Grands Prix weekends in a row that Lance Stroll has failed to make into Q2. The Canadian, who ended up 18th fastest, knew it was going to be challenging at Circuit Paul Ricard, but he wasn't expecting it to be this bad…
The track ramped up quickly in the closing minutes of the first segment of qualifying, leading to a flurry of changes on the timesheets. If you were in the elimination zone, but out on track and on a tidy lap, chances are you would escape.
That's exactly what Sergio Perez did, catapulting himself into the top six and out of danger with a fine effort. Stroll was behind the Mexican on the road, but couldn't repeat the trick, ending up nearly a second off the pace of his Racing Point team mate.
"It's definitely something to do with tyre warm-up in the car because I feel like I stringed it together pretty well today, with everything that I had under me, so it's quite surprising to see the outcome, being as bad as it was," said Stroll.
"I mean I expected us to be down at the bottom, because of where we've been all weekend - 16th, 17th, 18th. Unfortunately we didn't get everything out of it. In terms of performance, my team mate seemed to find a lot more performance so we'll have to look into it. Sights are set on tomorrow, we'll try and do what we can do from there."
It was moderately more encouraging for Perez, who made it into Q2 but didn't have the pace to make it into the top 10 shoot-out.
"It has been a difficult weekend up to now and unfortunately we missed out on Q3," he said. "We only need a small improvement to start fighting in the top ten so we need to stay positive and continue working in our usual way.
"My qualifying laps were actually quite strong. We pulled everything together at a time when conditions were very difficult and put a good lap together in Q1. But in Q2 the other teams were up to speed and had the edge over us.
"We did what we could, but realistically I don't think we had the pace to make the top ten this afternoon. Tomorrow is what counts and we know anything can happen in the race. We need a good start, a strong strategy and good race pace for us to score some points."