Interview
Stroll: First week mishaps not weighing on me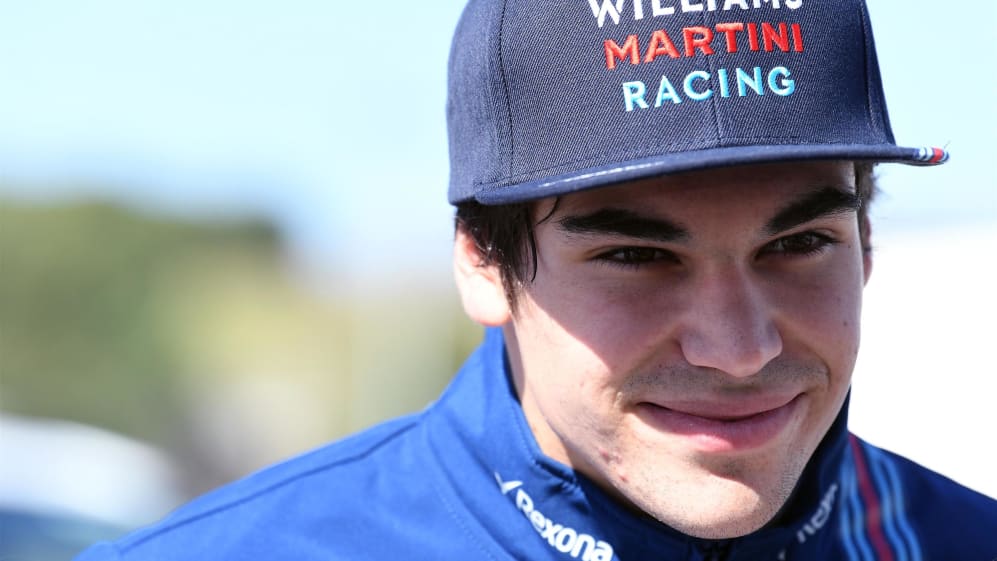 Lance Stroll endured a baptism of fire on the first week of pre-season testing at Barcelona, as several incidents disrupted and ultimately curtailed his and Williams' running across the four days. Some were quick to point to the Canadian rookie's age, but the 18-year-old insists he has already moved on from last week, and won't suffer any ill effects when he climbs back into the cockpit of the FW40 this afternoon...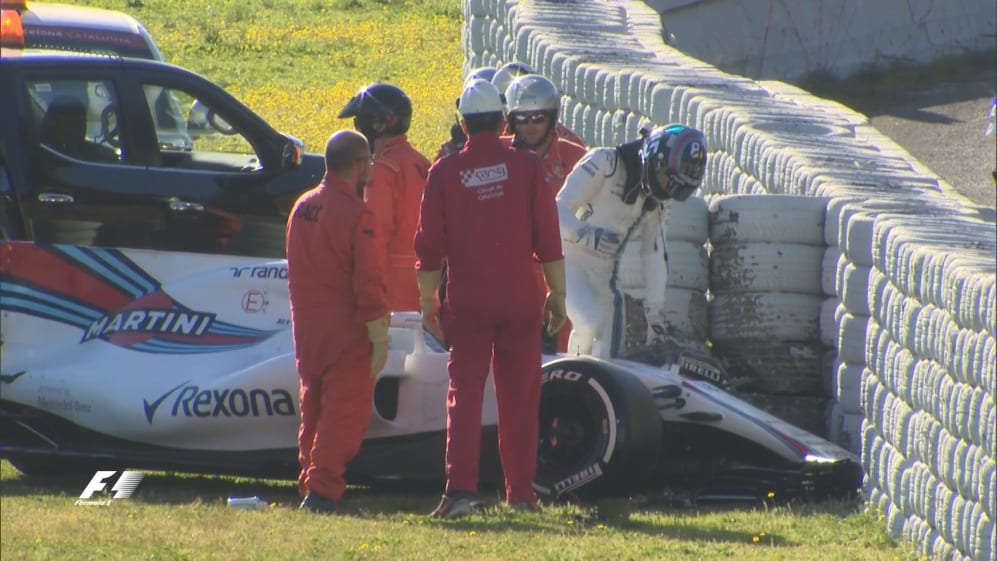 There were a couple of incidents - but it was also a positive start in many ways that was overshadowed
Q: Lance, it was a bit of a tough start to your F1 career last week. What happened?
Lance Stroll: Ah, yeah! There were a couple of incidents - but it was also a positive start in many ways that was overshadowed with some things that happened. One of them was that I had a little spin - I even drove back to the garage, but unfortunately we broke a little piece of the front wing and didn't have any spares, so it was simply unlucky. And on the last day there were some issues that sent me off the track. It is what it is. I am looking forward to putting all that behind me and taking only the positives from last week.
Q: You're by no means the first driver to have some early mishaps, of course. In fact one of the most iconic world champions, James Hunt, started with the nickname 'Hunt the shunt'…
LS: Really, funny. I didn't know that. (Laughs)
Q: Can you put those mistakes down to your age? Youth seems king for some teams these days - what benefits do you see in breaking into F1 racing so young?
LS: Everything happens pretty much at the driver's speed. Some drivers get into F1 later, and some are younger - it depends on the route they take. I am at the age that I am. One could probably say that the trend is below 20, but I think that happens in all sports - not just Formula One.
Q: Would you say that you have benefitted from the 'Verstappen effect'? That teams panic about missing out on the 'next big thing'?
LS: I have no idea what teams panic about. Max is Max - and I don't compare myself with him. I am doing my own thing. He obviously is doing a great job, but I focus on myself. Maybe the teams see the beauty in taking very young drivers, because they think that they can form them to their needs. I don't really know.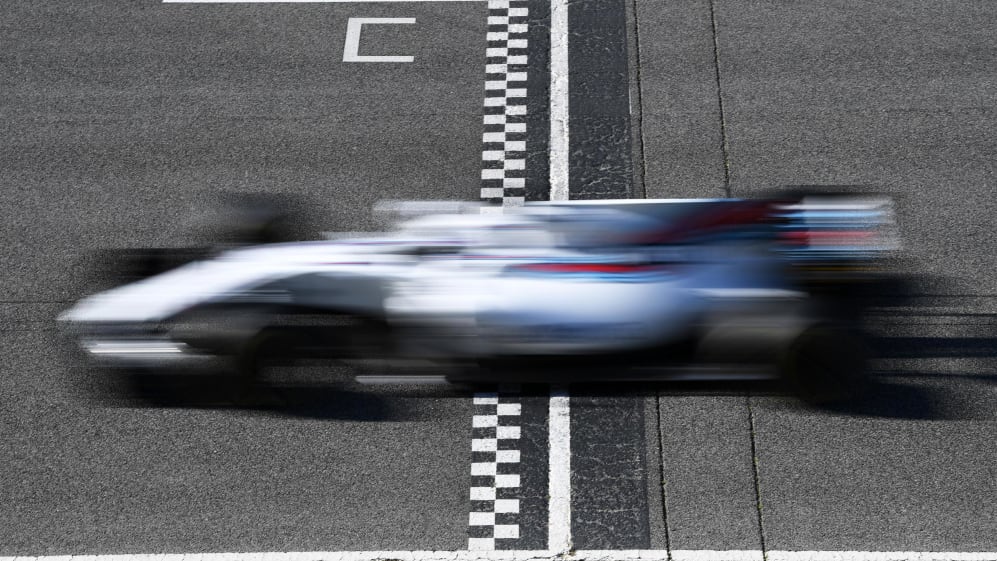 Not living on the edge is boring. I have always pushed myself
Q: You are the only 'real' rookie on the grid in 2017, although Stoffel Vandoorne and Esteban Ocon are both also young and have little experience. How are you hoping to make your point?
LS: That depends a lot on the car. There are so many things to consider. What I can say is that I have a clear mind about the whole thing and no expectations. I want to learn as much as I can at every race and push as much as I can on and off the track. That's it.
Q: Very young, a rookie, unfamiliar with many tracks, more demanding cars -and only three months to get into gear. How did you do that?
LS: Hard work. Dedication. And a lot of time in the gym! I listen to the people around me whom I trust - and they prepare me in the best possible way. It is all teamwork. Williams believes in me - that helps me on the track - and I have people off the track who help me physically and mentally. It is a long season and it is not just turning up at the first race. Stamina is the key word - and having a clear mind of what you want.
Q: All drivers rave about these new cars. How is it with you? Are you coming into F1 racing at the right moment?
LS: Oh yes, I like these cars! They are, for sure, physically more demanding and I haven't had the taste of all the different tyres - like the ultrasofts - so there is still a lot more to come.
Q: You could live a comfortable life, but instead you look for a career in F1 racing, where the reigning champion has just left citing the stress and sacrifices needed. But you want that…
LS: Not living on the edge is boring. I have always pushed myself, regardless of where I come from. When I have my helmet on I am competing like anybody else. I have always been a competitive child.
__Q: Your father is a big name in fashion. Was it ever likely that you would follow that road? Or was it clear from an early age that racing is your thing? __
LS: I have always been pretty much focused on racing and haven't thought much about anything else. Let's see what the future brings. For now my passion is what I am doing right now.
Q: When did that passion start?
LS: It started when I was eight years old as a hobby back home in Canada. Then it got more and more serious. Then I moved over to Europe and then it got really serious. I dedicated everything to racing, trying to get into F1.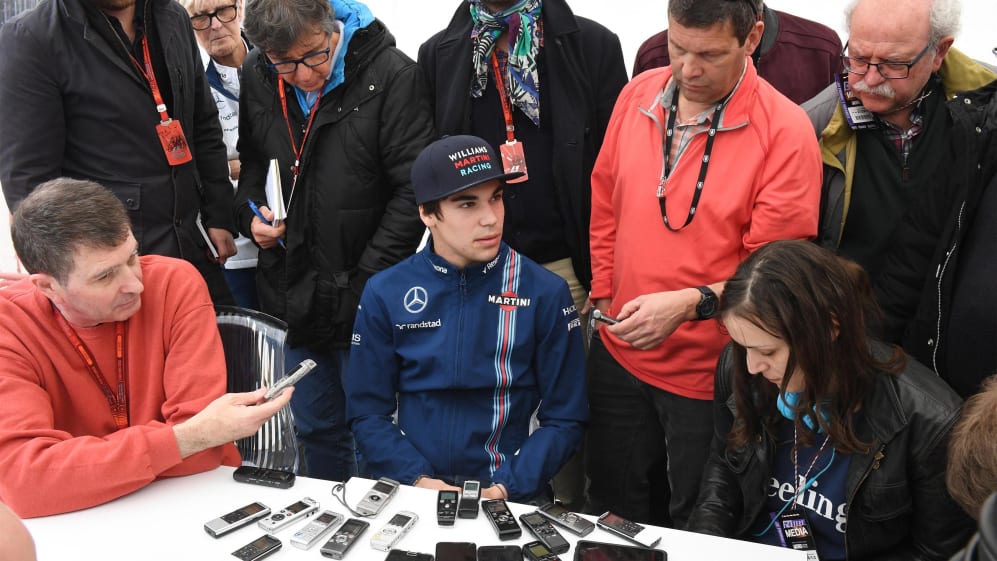 Max is Max - and I don't compare myself with him. I am doing my own thing
Q: Was the driving force you or your father, who has a fondness for fast cars?
LS: It was me all along. Yes, my dad has always been a fan of motorsport, but he didn't push me in any negative way whatsoever to make me a Formula One driver. But he supported me in any possible way. We are a team.
Q: Was there ever an eye-opening experience where you said, 'I want to do this - this is for me'?
LS: Probably watching F1 in the Schumacher days. As I said, I grew up as a competitive kid and wanted to win in whatever I was doing - and F1 looked like the real challenge! (Laughs)
Q: You will race alongside Felipe Massa, one of the most experienced drivers on the grid. Will you use him as your tutor, to soak up everything that he knows?
LS: I think that's the wrong way to look at it. But, for sure, he is the right man in times of such big regulation changes. He has been through so many changes - he has 'seen that movie' a few times, and that's important. And he is a nice, hardworking, straightforward guy. He is a good benchmark for me, so I take it from there.
Q: Toro Rosso's Franz Tost, who has worked with many young drivers, says that rookies need to sparkle on occasions to get a second year in F1 racing. What sort of sparkle do you have in mind?
LS: There's no 'where or how' right now. I am doing me - that's it. It is all too early to have a real goal or any expectations. I will go into races with a clear mind and go lap by lap.