Stroll hails 'great day' for Aston Martin after leading team's third double-points finish of 2021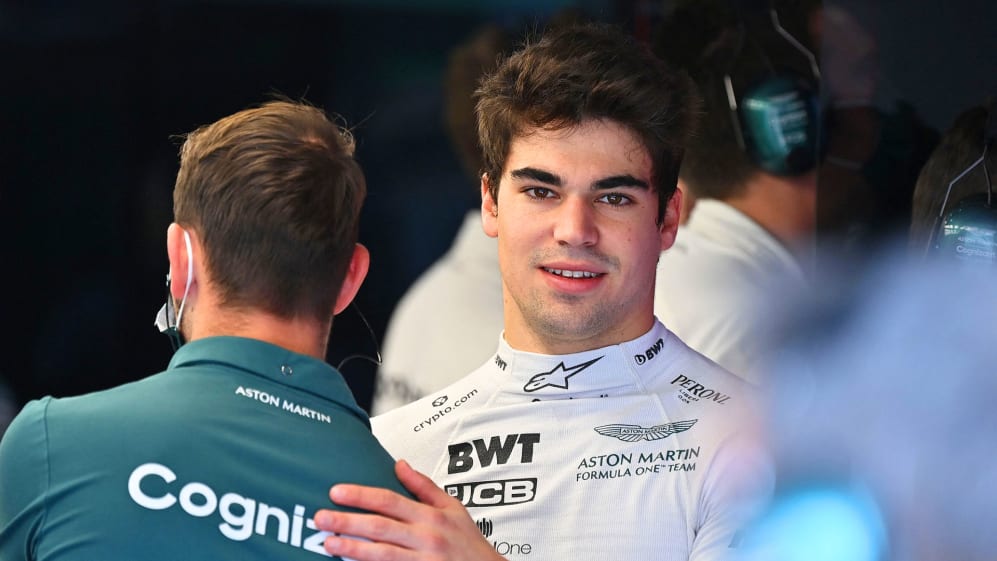 Lance Stroll has hailed Sunday's Qatar Grand Prix as a "great day" for Aston Martin, after the Canadian led a double-points finish for the squad, taking P6 as Sebastian Vettel finished 10th.
Stroll and Vettel were among the 11 drivers who opted to make a one-stop strategy work in the inaugural Qatar Grand Prix, with Stroll leading home just the team's third double-points finish of a 2021 season that has largely failed to live up to Aston Martin's expectations in their first year back as a works team.
READ MORE: Hamilton narrows Verstappen's title lead with Qatar win as Alonso takes first podium of F1 comeback
"It was a great result, and a great race," said Stroll. "The car was really good today. We had a good start, got by [Yuki] Tsunoda in the first stint and then we started to catch the group ahead, [Esteban] Ocon, [Carlos] Sainz – and we undercut Sainz for P6. So we really had good pace and I was able to attack every lap and the car was feeling good."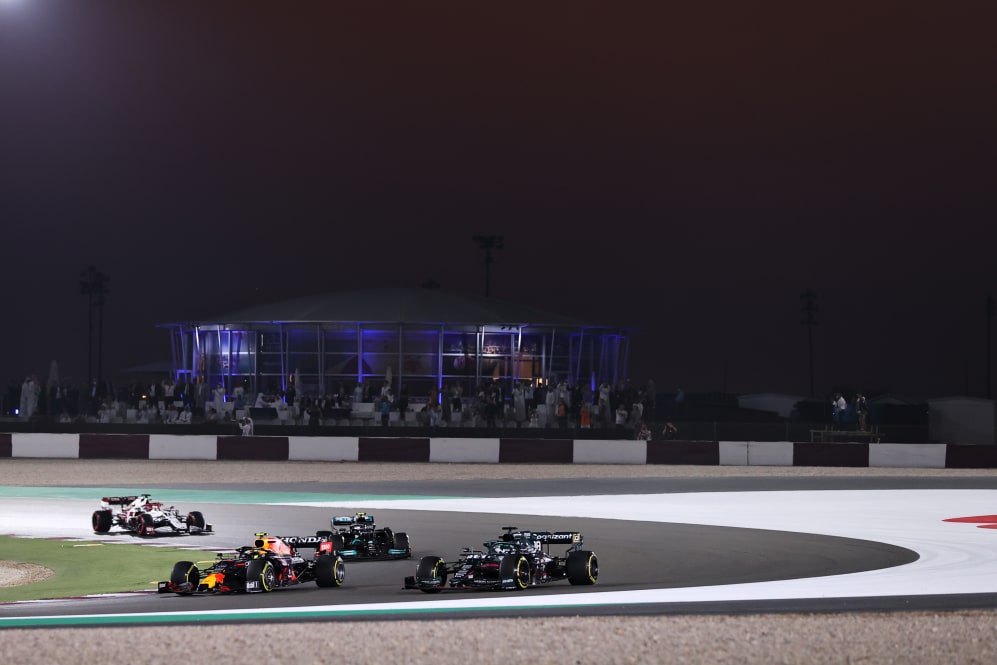 Asked how the result might change the mood in the team – who currently sit P7 in the constructors' standings, 35 points adrift of AlphaTauri – Stroll replied: "It's a great day for the team, but I don't think it really changes our constructors' championship position or anything, I think we're still quite far away from the teams ahead of us. But it was just a positive day and the car was working well, so I was happy with that."
READ MORE: 'They woke up the lion' – Wolff says Hamilton showing his 'superhero powers' after pair of crushing wins
After qualifying, it had looked as though Aston Martin would be led in the race by Vettel, with the German making Q3 as Stroll dropped out in Q2. But starting P10 on the grid, a disastrous getaway put Vettel 17th at the end of Lap 1 – with the four-time champion then doing a decent job to recover to P10 at the flag, for only the third time, after Monaco and France, that both Aston Martins have scored in the same race.
"We were basically at the back of the train after Turn 1, so a reasonable recovery, but not ideal because we lost too much ground," said Vettel.
This tweet has been removed from Twitter
"Today, yes the car was quick and I felt quite good, so I think there are positives," added Vettel. "But like I said, Turn 1 I was a bit squeezed, didn't have anywhere to go, tried to go around the outside, but it was maybe a bit sandier than I expected.
WATCH: The best race start onboards from the Qatar Grand Prix
"Then the pace was then good to come back, but I think we should have scored more today."