Stroll hails Racing Point's 'smoothest' test day so far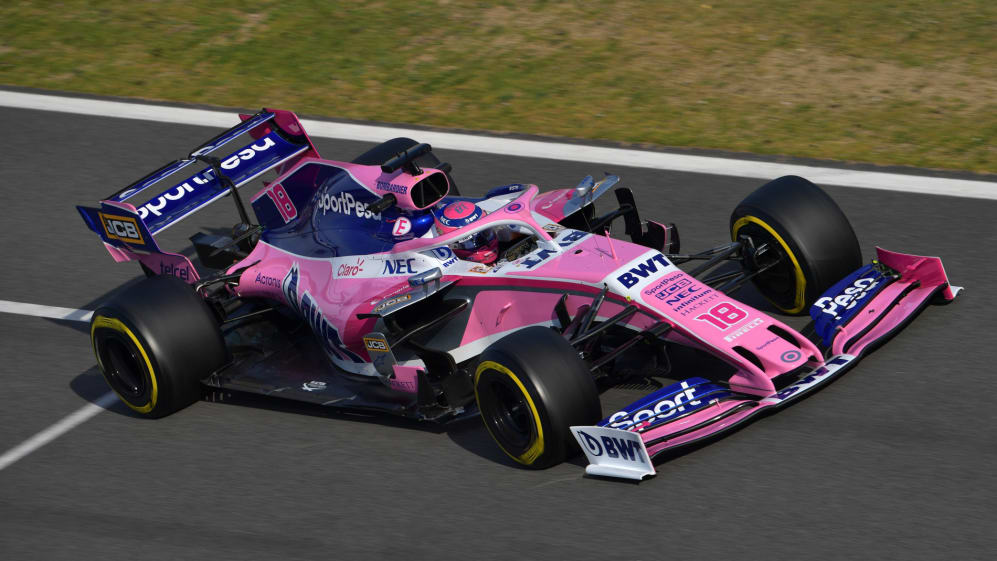 Racing Point had a low-key start to pre-season testing, finishing second bottom of the mileage charts with 248. But they rebounded with aplomb on the opening day of the second test with Lance Stroll pleased with his day's work…
"It was our smoothest day of testing so far and we completed some valuable mileage," said Stroll, who completed 82 laps on his way to the third fastest time. "The car felt good so I think we are heading in the right direction."
Stroll is still getting used to his new surroundings, having joined the outfit that his father Lawrence is now in charge of from Williams ahead of this season.
"These days are about building confidence and getting to grips with the new car, but also getting used to this new environment," he said. "I am getting on really well with the crew in the garage.
"They're great people and everyone is working so hard. We ran on a mix of different tyres today and tried a lot of test items. There's a good atmosphere in the garage and I'm feeling pleased with the work we did today."
Their Performance Engineering Director Tom McCullough was pleased Racing Point had a smooth day as it allowed them to make up for lost track time last week.
"The car ran reliably all day, which allowed us to complete our testing plan," he said. "It was a good day that allowed us to catch up on some of the items we had missed last week.
"We worked through an aero test programme in the morning, while in the afternoon we were able to focus more on rebalancing the car. We also had the first sample of the softer compounds Pirelli have introduced for this year.
"In general, we continued with our strong data-gathering programme, there's still a lot of work to do, but our understanding of the RP19 is increasing every time we run it. We need to keep doing that for the rest of the week."