Stroll spin brings early end to Williams' Tuesday running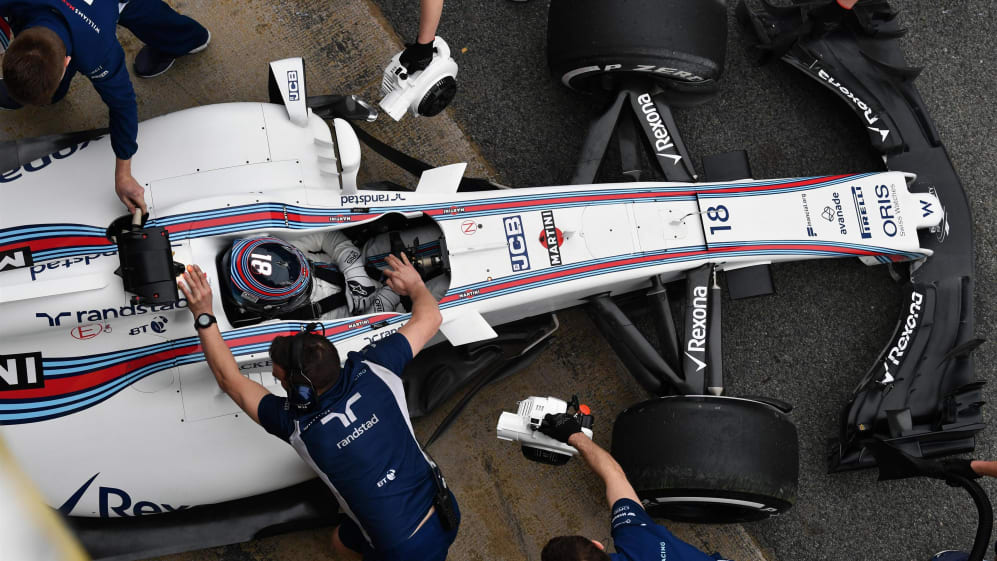 Lance Stroll's official testing debut with Williams lasted just 12 laps at Spain's Circuit de Barcelona-Catalunya on Tuesday morning, with accident damage from a spin forcing the team to end their programme at lunchtime.
"Lance was on lap six of his second run, the grip was particularly low and so he spun and went through the gravel backwards," explained Rob Smedley, Williams' Head of Performance Engineering.
"Even though the accident was entirely innocuous we've unfortunately had quite a bit of accident damage, which we're now in the process of repairing. We're having to send some composite parts back to the factory, which will be back with us at some point tomorrow.
"We're doing the upmost we can now to get back out on track at the earliest opportunity tomorrow. We will be able to recover the programme in the coming days."
Canadian rookie Stroll, 18, will make his F1 race debut with Williams in Australia next month, alongside veteran team mate Felipe Massa. After Tuesday's misfortune, he said he was simply looking forward to getting back in the car.
"I am just getting to grips with the FW40, and there is still a lot of time ahead of us," he commented. "It was good to finally get behind the wheel to just get a feel for it.
"Like I said, it is still early days, so I need to do a lot more running before I know exactly where I am and where the car is at. I will have a much better picture once we have more laps under our belts, but it was good to break the ice and I am looking forward to some more running."
Stroll, who finished the morning seventh in the times, will be back in the FW40 on Thursday for the final day of this week's pre-season test.