Stroll's gap to Perez in FP2 down to 'overdriving' say Racing Point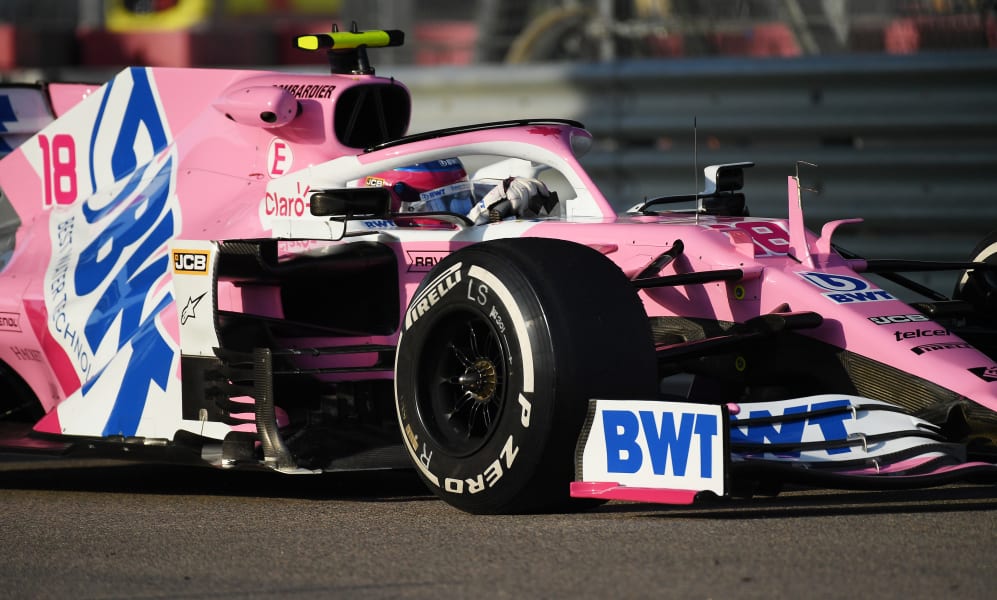 Friday practice in Sochi was a mixed bag for Racing Point, who had Sergio Perez in the top six in FP2 while Lance Stroll was languishing down in 17th, with the team's technical chief putting the gap between the two of them down to "overdriving" on Stroll's part.
Racing Point confirmed ahead of the race weekend that they would only have one set of upgrades available in Russia due to Lance Stroll's crash in Mugello, with the young Canadian keeping the updated car as a result of being higher in the drivers' championship. But it was Sergio Perez who finished FP2 in sixth place on Friday.
READ MORE: Perez forced to wait for Racing Point upgrade as a result of Stroll crash at Mugello
"Both drivers have got balance issues on the different tyre specs that we're running, the track is quite difficult as far as the tarmac is concerned, but I think Sergio was a lot more comfortable with the car to start with and I think Lance wasn't that uncomfortable with the car, he was just more uncomfortable with the way he was driving," technical director Andy Green said.
"Whenever we were asking him about the car he was saying 'the car's OK, I just can't put a lap together, I just need more time to think about this'. There was a bit of overdriving going on, for sure, on Lance's side. I think Sergio was a bit more relaxed and just progressively built up, I think Lance might have gone in a bit too quick.
"Neither of them were reporting any big issues. It's a tricky track to get right. The tyres need to be at the softer end - which they are - so the softest of the tyres is OK but then when you go to the hard tyre it's a really tricky track to drive and I think you saw that this morning with quite a few spins.
"No major issues. There are quite a few new bits on the car this weekend and it all seemed to be running exceptionally well."
FP2 REPORT: Bottas heads Hamilton in second practice at Sochi as Ricciardo impresses in P3
Despite Stroll struggling to a degree on Friday, Green is expecting to see a response ahead of qualifying based on how hard he has seen the 21-year-old work to improve.
"Obviously he's just come from Mugello where he felt the car was very strong. I think it's possibly a little bit to do with the fact he's just come from a simulator session around Sochi and maybe the simulator has probably given him an over-optimistic view of the track, or the track is possibly where it's going to be in two days' time rather than where it was this morning.
"So he probably went into it expecting the track to deliver a certain level of grip and it wasn't there and I think he struggled to find it and try and adapt his style to the track conditions at the time.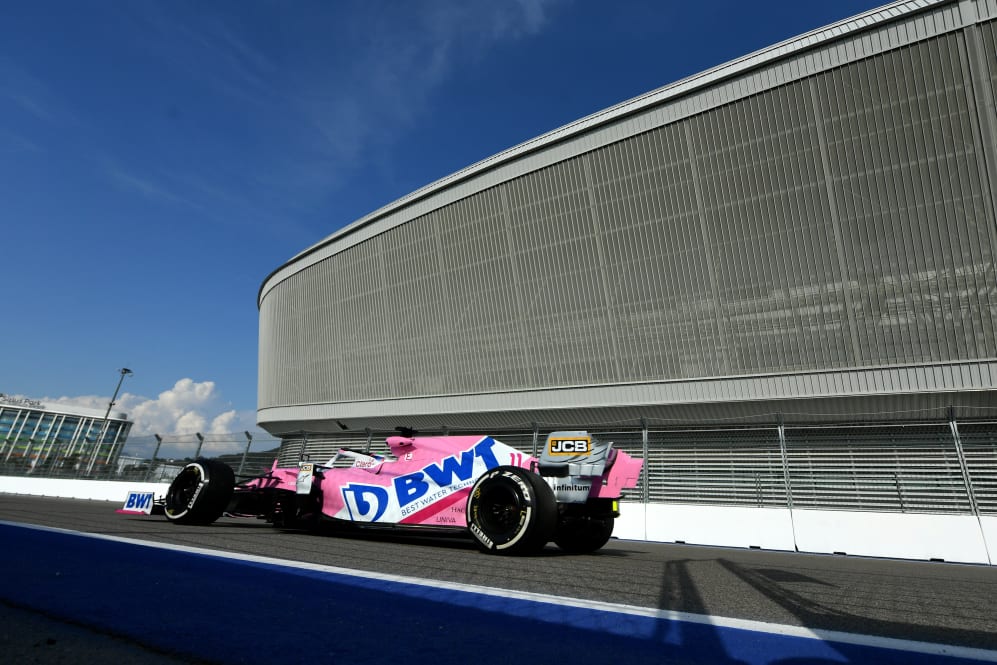 "But he will go away and he will devour the data - we know what he's like, he's relentless as far as that is concerned. So he will be scouring every bit of data that we've got to give him tonight and tomorrow morning and he will come back with all the fixes, which is what he always tends to do. He's very good at that."
So far Perez looks the more likely driver to challenge at the front in Sochi, but despite third place in qualifying appearing to be up for grabs he is wary of the competition Racing Point faces.
READ MORE: Perez clears the air with Racing Point after saying team were starting to 'hide things' from him
"I was surprised how hot it is out there!" Perez said. "But in general a positive day. Good laps, the car is feeling alright so I don't think there is a lot to be found. But it's going to be a tough battle. The Renaults are up there, Red Bull are up there, so it's going to be a couple of tough calls tomorrow.
"Max [Verstappen]'s theoretical best is a lot ahead so I think they're going to be a challenge to beat tomorrow, and I also expect that from Renault. And the McLarens can also be up there so I think there's still plenty to play for tomorrow."