Perez clears the air with Racing Point after saying team were starting to 'hide things' from him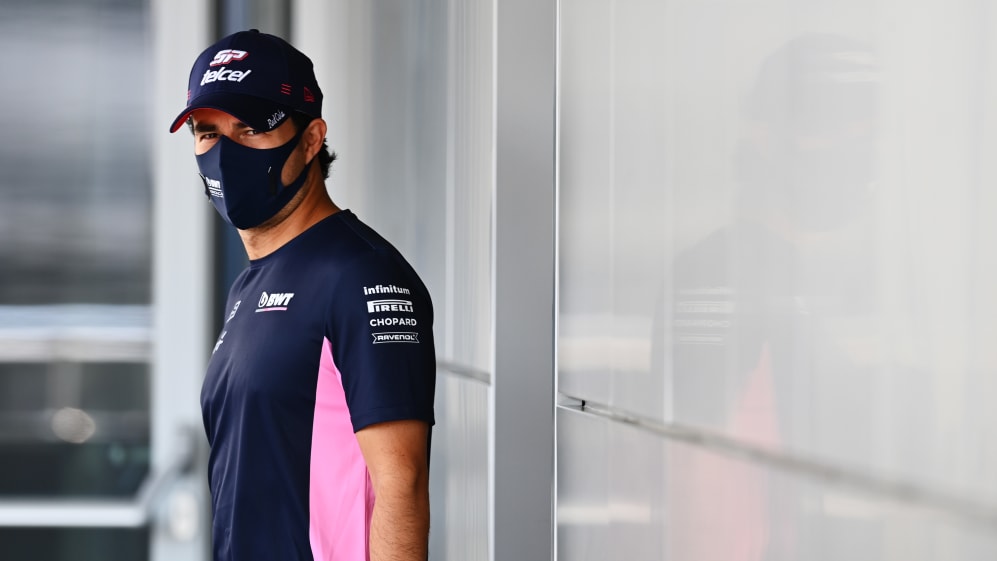 Sergio Perez has held clear-the-air discussions with his Racing Point team in Sochi after saying on Thursday that he wasn't being kept in the loop given he will be leaving the F1 team at the end of the season.
The Mexican, who will be replaced by Sebastian Vettel in 2021 as Racing Point becomes Aston Martin F1 Team, said ahead of this weekend's Russian Grand Prix that "some people inside the team tend to hide things, which I don't think is great".
READ MORE: Perez says Racing Point starting to 'hide things' from him ahead of team exit
But on social media on Friday morning, ahead of practice for the race, Perez moved to explain the situation and diffuse any tension.
Oops! Error retrieving Twitter post
"I have known this team for seven years and they are like family," he said. "I have spoken to the team and they accept my explanation. There's no way after seven years we can finish in bad terms, the air is totally cleared.
"And we all move forwards now. We all want the same thing: to score as many points and be successful in our remaining races together. We will push and go for more podiums in this eight final races together."
Perez is currently assessing his options for 2021. The 30-year-old would like to continue racing in F1, as he feels like he's driving at his peak, but only if he can secure the right package.